Dumpster Delivery Tips and Guidelines
What to Expect When You're Expecting a Dumpster
So you've gone through the process of renting a dumpster. Now, while you wait for your container, it's important to prepare your home or business for a successful delivery. Watch the video and follow the steps below as a guide for how to do so.
Step 1: Make Room for Your Dumpster Delivery
Make sure all cars and other objects are removed from your placement location and its surrounding area. Keep in mind the following while preparing for delivery:
10 yard dumpsters typically measure out at 14 feet long and 7.5 feet wide.
20, 30 and 40 yard dumpsters are typically 22 feet long and 7.5 feet wide and vary by height.
Delivery trucks require about 50 feet of space in a straight line.
Your designated placement location should be least 10 feet wide.
You can place plywood down to aid in a soft landing.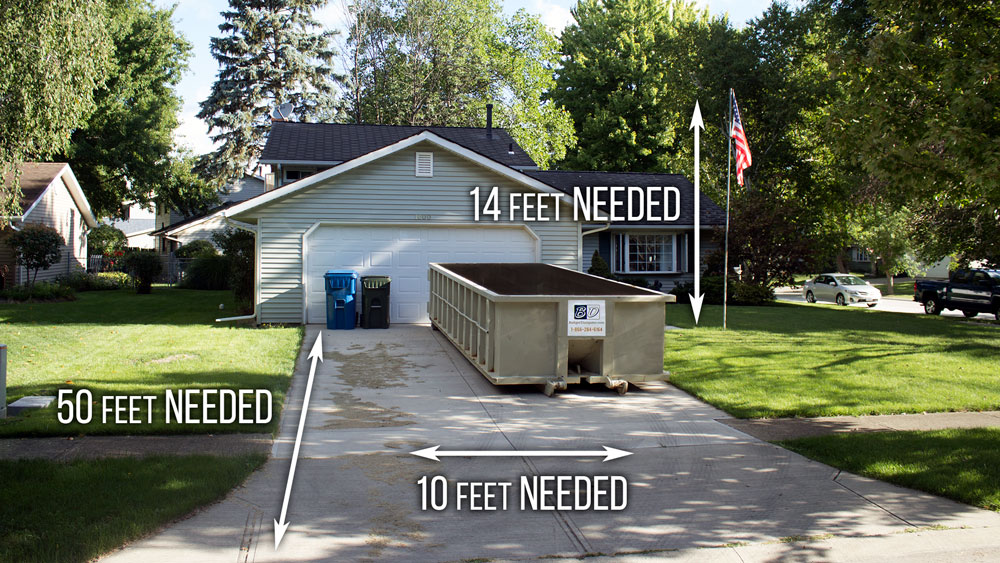 If this at all seems overwhelming, don't worry. We take care of placement at the time of ordering, ensuring there's plenty of room to deliver the dumpster so you can have a successful rental.
Step 2: Check Clearance Height for Delivery
Make sure the delivery area is clear of potential hanging objects like wires or tree branches. Our largest size dumpster is 7 feet tall, but you also have to account for the height of the truck and its raised flatbed. All things considered, the truck will need to have at least 14-18 feet of vertical clearance depending on the size of the dumpster you choose.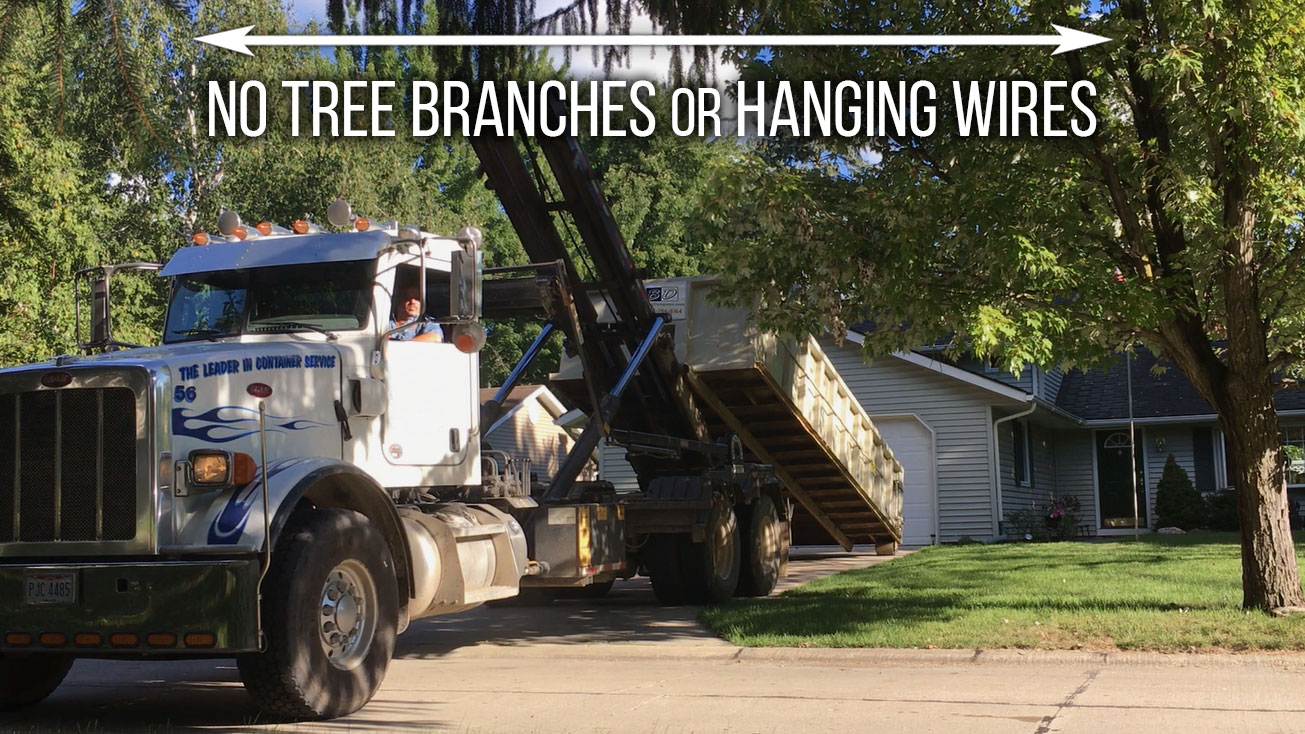 Step 3: Know Your Delivery Date
Dumpster delivery typically takes place within a 1-2 business days of ordering, depending on availability. Each delivery is scheduled based on the most fuel-efficient route for the driver, meaning your container can show up at any time during business hours. This helps ensures there's enough time to deliver all the dumpsters scheduled on that day.
Step 4: Filling Up Your Dumpster
It's critical to fill your dumpster with the right debris for its size and purpose. Use the following as a guide of how to go about filling up a dumpster.
Residential and construction debris should not be mixed together.
Items like furniture, clothing, plastics, paper and other general refuse are meant for residential dumpsters.
Materials like concrete, sheetrock or fixtures should be placed in construction dumpsters.
Find out more about what you can throw in a dumpster.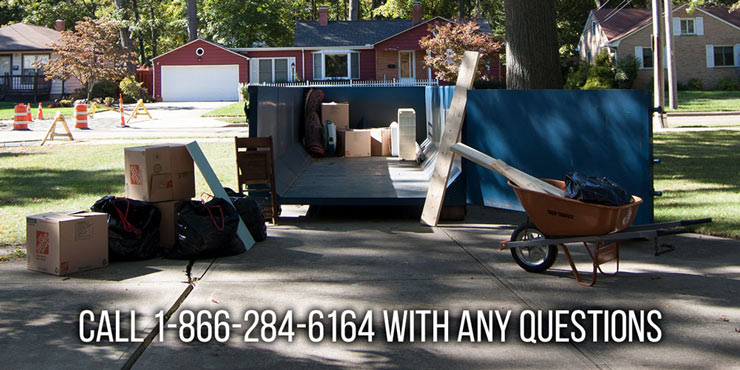 Follow these simple dumpster guidelines and we'll ensure an easy, affordable rental. If you have any additional questions, give us a call at 1-866-284-6164.