Residential Dumpster Services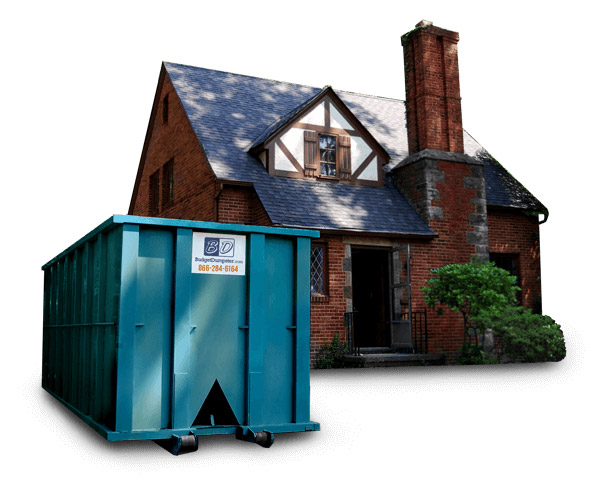 Home Dumpsters for Any Project
A residential dumpster rental makes it easy to clean up after a variety of household projects, from remodeling to junk removal. We offer low, flat-rate prices on dumpsters for any home project or amount of debris.
Clean Up After Any Project With a Home Dumpster Rental
Our residential dumpsters are highly versatile, allowing any homeowner to accomplish any household task or project including:
Home Improvement Projects: Our residential dumpster rentals can handle both household debris and construction debris such as roofing, flooring, siding and tiles.
Disaster or Storm Cleanup: A dumpster can help you remove storm debris, such as damaged shingles and fixtures.
Landscaping Projects: Roll off dumpsters are an efficient tool for removing concrete, asphalt, dirt, shrubs, and other yard debris.
Moving: We have a wide variety of dumpster sizes that can fit in your driveway to help you downsize before a move.
Foreclosure Cleanup: A home dumpster rental is an affordable and convenient way to remove the waste left behind by previous homeowners or tenants.
We make renting a residential dumpster affordable, simple and convenient. All you need to do is give us a call and our customer service representatives will ask you the right questions to get you the right driveway dumpster for your project. We'll schedule the delivery, drop off the dumpster and pick it up. All you have to do is fill it up and call us back when it's full.
Residential Dumpsters for All Your Debris Removal Needs
We have the right roll off containers to make debris removal a simple process no matter what type of debris or how much you're dealing with. If you're planning a home cleanout or renovation, we can haul away all common household junk and remodeling debris, from furniture to flooring. With our range of dumpster sizes, we can help you cleanup after home projects as small as some spring cleaning and as large as a multi-room remodel.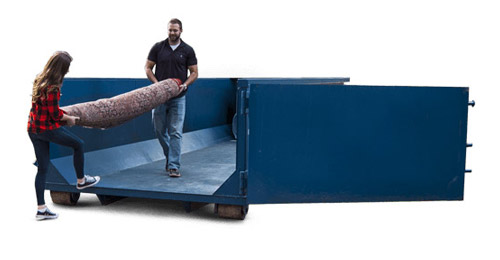 Quick and Effective Residential Dumpster Rental Services
Budget Dumpster makes removing unwanted materials extremely easy since we handle the entire waste disposal process. We stock a wide range of size options, all available at a low flat rate with no hidden fees. We'll help you determine the right size for your project and place your dumpster anywhere on your property
How Our Residential Dumpster Services Work