Now more than ever, organic, locally grown food is what's on the menu. In fact, organic food sales are increasing by 20 percent annually, according to the Organic Consumers Association. To keep up with the demand from highly populated areas, urban farms are taking root in a variety of unexpected locations, including rooftops, vacant lots and even inside shipping containers.
Benefits of Urban Farming
Urban farms bring nutritious fruits and vegetables to neighborhoods that might otherwise have very little access to fresh, affordable food. On top of that, being closer to the food we eat provides a sustainable alternative to traditional agriculture. Countless resources are saved by eliminating the hundreds, even thousands, of miles outsourced food travels from farm to plate. And according to Vox, urban farms also help revitalize neighborhoods, create a stronger sense of community, and can increase property values.
So, how can you start an urban farm in your neighborhood? Let's dig in.
---
How to Start an Urban Farm
---
Define Your Mission Statement
Before you begin growing, you'll need to start with a well-rooted plan. Outline what you hope to achieve by starting your urban farm. Determine how you expect the surrounding area to change and who your farm will impact. How will your farm give back to the community?
"An urban farm is not really about growing food, so much as growing a community of people who come together for the shared purpose of creating a local food system that feeds everyone equally."

Gretchen Mead, Executive Director | Victory Garden Initiative
---
Find Training and Resources
Finding resources is key. From locking down a plot of land to solidifying your budget, ensure that you have the backbone for a strong start. This includes:
Educating yourself and your team about agricultural best practices.
Building solid relationships with your product supplies to ensure that production runs smoothly.
Developing connections with local markets, restaurants and community members to sell or donate your crops.
Spreading the word about your plan to the community and recruiting volunteers or workers. The more support you have from the start, the better.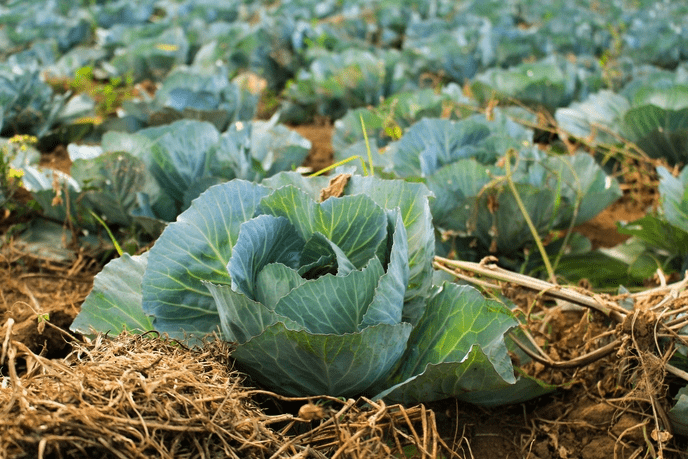 ---
 Choose Your Farm's Location
When selecting the site to start your urban farm, keep these factors in mind.
Reliability
A long-term location is at the top of the list. Lots near churches and schools are excellent places to start. But before taking over a vacant lot, contact your city. Many beginning urban farmers "squat" in abandoned lots. And just as soon as their farm is up and running, the city might decide to sell or reutilize the property space. To save your hard work from going to waste, it's best to own your land fair and square from the beginning.
Fertile Soil
In densely populated areas, finding fertile soil can be troublesome. Unless you're taking your farm to the rooftop, it's likely that you'll need to transition hard soil into rich, black humus. This might entail tearing out old concrete from an abandoned lot, removing overgrown foliage or disposing of other debris left behind by previous owners. After the area is cleared, add manure or compost to add vital nutrients to the soil.
Sunlight
Many vegetable crops fare better in shaded areas, requiring some protection from the hot summer sun. But if you're scouting an area completely immersed in the shade of tall buildings, you may want to reconsider. Ensure that your plot of land will receive adequate sunlight for your plants to grow healthily.
The amount of sunlight you need depends largely upon what you are growing. For instance, herbs require about 4 hours of sunlight per day, while most other vegetables need an average of 6 hours.
Water
Finding water access is often the biggest challenge when starting an urban farm. It's not very common to find a site with an independent water supply, which means that you will probably need to "borrow" water from your neighbors. In this case, form a written agreement outlining your neighbors' typical water usage and the price per gallon you will pay if the collective usage raises the water bill to a higher tier.
---
Choose Your Crops and Set a Plan
When choosing what to grow, consider your climate, the amount of sunlight your plot receives and the needs of your community. The number of different plants you grow depends largely upon the amount of space available. But it's best to keep it simple at first by starting with just a handful of crops. You can always expand in the next growing season.
Green City Growers recommends creating a crop map before planting, which entails drawing the planting area and outlining the amount of space between crops. Companion planting is another great gardening method that can help you reduce water and pesticide needs over time.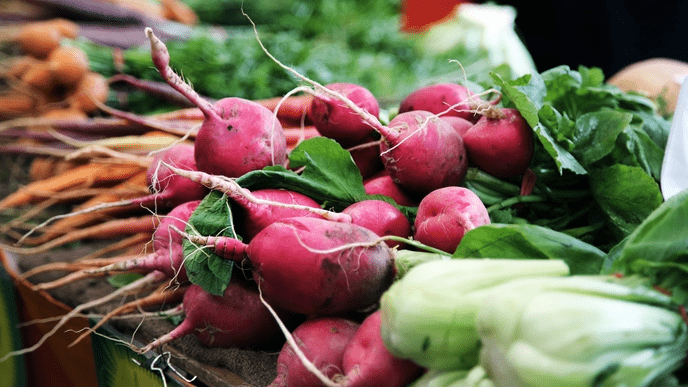 ---
Time to Start Farming
Now that you've learned how to start an urban farm, it's time to get your hands dirty.
Are you an urban farmer? Let us know in the comments. We would love to feature your business or community project in the Environmental Innovators section of our blog.
---
For more tips on living sustainably and making a positive impact on your local environment, take a look at the Greener Living section of our blog.