The average American produces 4.4 pounds of trash per day. Only 1.51 pounds of it actually gets recycled.
Through their "I Want To Be Recycled" campaign, Keep America Beautiful is hoping to convince the nearly two-thirds of Americans who do not recycle regularly to start doing their part.
And with America Recycles Day coming up on Nov. 15, there's no better time to make a commitment to recycling more. Maybe you've already made that commitment. If not, there's still time to take the recycling pledge.
America Recycles Day is a Keep America Beautiful initiative to improve recycling and is the only national recognized day devoted to promoting and celebrating recycling in the United States.
This year's theme is #BeRecycled, and whether you're at home, at work or on-the-go, Keep America Beautiful wants you to make recycling a part of your lifestyle.
"Knowing how we can reduce our own, individual impact is the core component of improving our waste management systems as a whole. This is, intrinsically, a simple thing. Know what can be recycled within your community, not just what can and can't go into your curbside container, but also what other recycling options are available within your community for products that aren't as turnkey."

Isaac Nicholson I Manager of Recycling Programs, Keep America Beautiful
3 Tips for Recycling, Reducing Waste and Reusing
Make Yourself Aware
If you're unfamiliar with recycling practices in your community, educate yourself about what's going on.
"Don't be afraid to start small if necessary," Nicholson said. "Do something that can easily be added into your day-to-day routine. The key is to begin establishing the behavior so that you start asking yourself, 'Is this recyclable?' [This is for] not only when you're sorting through your materials, but when you're searching for items at a supermarket or store."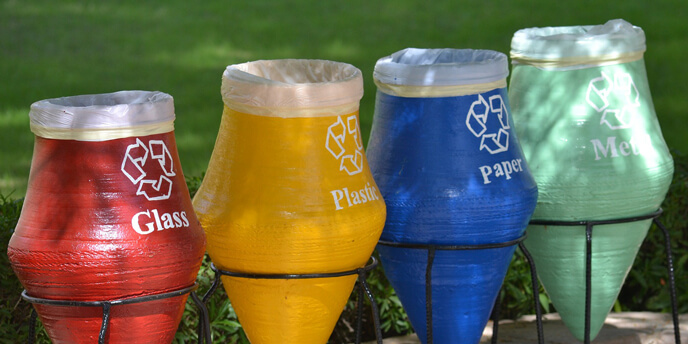 Take a Trip to the Landfill
A lot of landfills and local material recovery facilities (MRF) offer tours to groups. Visit the nearest landfill or MRF as soon as you can. You'll get a first-hand look at how much waste we generate. What's even more shocking is that most of the waste trucks are dropping could have easily been repaired, reused or recycled.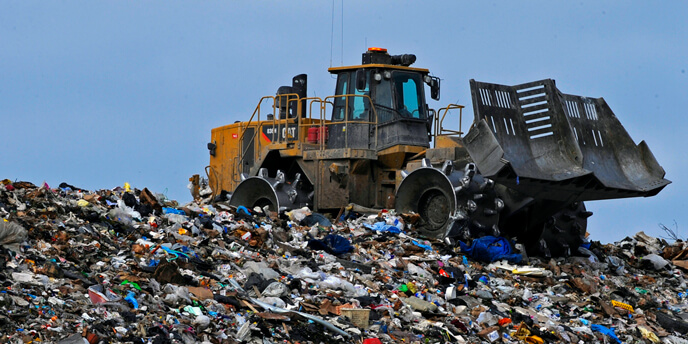 Teach Others
While it's important to educate yourself about the impact recycling has on the environment, it's just as important to educate others.
"Don't be afraid to teach others," Nicholson said. "If you see someone recycling incorrectly or not recycling at all, help them out. If you visit a place that doesn't have recycling bins, let them know you'd like to see that option. We're all in this together."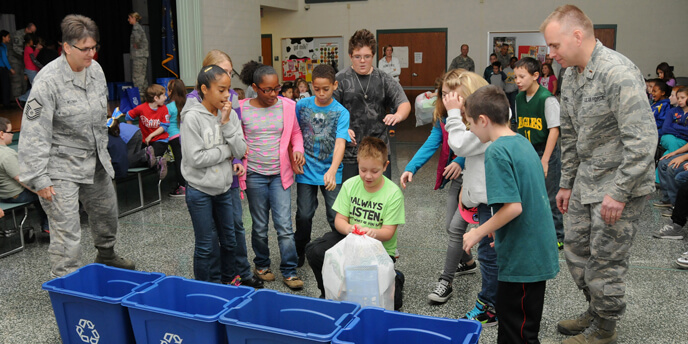 "Any Day Is a Good Day to Start"
Recycling doesn't have to be a New Year's Resolution. You can take the recycling pledge and start today if you wanted to.
"Curbside recycling and drop-off centers are amazingly simple to use, it just takes motivation," Nicholson said. "That's why something as easy as taking a pledge can help establish that behavior."
From aluminum and electronics to paper and plastic, recycling provides many benefits.
Reasons to Recycle:
Saves Energy: Recycling eliminates the need to extract and process raw materials.
Creates Jobs: Recycling helps create jobs for both the recycling industry and manufacturing.
Prevents Pollution: Recycling reduces greenhouse gas emissions caused by the extracting and processing of raw materials.
Conserves Natural Resources: Recycling conserves trees, water and minerals.
Reduces the Need for Landfills: Recycling reduces the need for landfills due to less waste being sent to disposal facilities.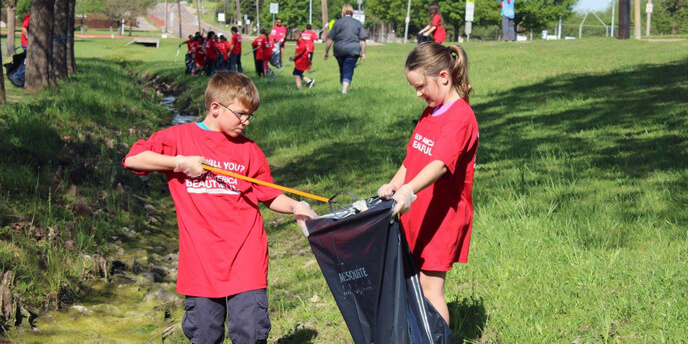 Ready to take the pledge? Start by recycling that paper cup as soon as you've downed your last coffee. For more recycling tips and ways to recycle certain items, take a look at the Reuse and Recycling section of our blog.