Cleaning up is what we do. That's why we teamed up with a number of Keep America Beautiful chapters over the past year to help clean up parks, rivers and other green spaces throughout the country.
If you're not familiar with their work, Keep America Beautiful (KAB) is the largest community improvement organization in the U.S., with over 620 affiliates and over 1,000 community organizations that participate in their programs. All of these groups work towards three main goals: preventing litter, reducing waste and community beautification.
In honor of Earth Day, we've highlighted the work of a few of the KAB chapters we've had the honor to support in their mission to create cleaner, greener communities.
---
Keep Austin Beautiful
Keep Austin Beautiful (KAB) is one of the most active affiliates online, with thousands of followers and supporters. The group engages the Austin community by organizing year-round waterway cleanups, recycling events, educational programs and even operating its own tool lending library.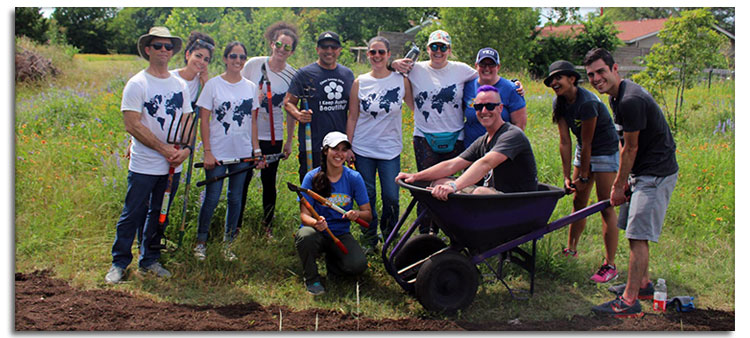 2017 Cleanup Highlights: Lady Bird Lake, one of the largest recreational areas in Austin, benefited from bimonthly cleanups on the part of KAB and their volunteers. Another team of volunteers, the Rapid Rain Responders, scoured the lake for trash after every heavy rainstorm.
Earth Day Plans: KAB organized the annual Keep Austin Beautiful Day the week before Earth Day, cleaning up over 130 sites throughout Austin and Travis County. In years previous, the event has collected over 26 tons of trash with the help of thousands of volunteers.
---
Keep Ohio Beautiful
Working with businesses, governments, neighborhoods and individuals, Keep Ohio Beautiful (KOB) brings a wide range of people and interests together to improve local environments throughout the state.
2017 Cleanup Highlights: Last September, KOB organized a sprawling roadway cleanup in Alliance, Ohio. Their volunteers cleaned up three exits along Route 62, with support from Keep America Beautiful, the Ohio Department of Transportation, The University of Mount Union and the City of Alliance.
Earth Day Plans: This week, KOB is hosting Great Ohio Planting Day in observance of Arbor Day, where volunteers will plant more than 70 trees throughout East Fork State Park.
---
Keep Massachusetts Beautiful
Appearance matters to Keep Massachusetts Beautiful (KMB). It's why they take action on litter, illegal dumpsites, graffiti and vacant lots. To enhance the appearance of their neighborhoods, local volunteers collaborate on beautification projects and organize recycling programs.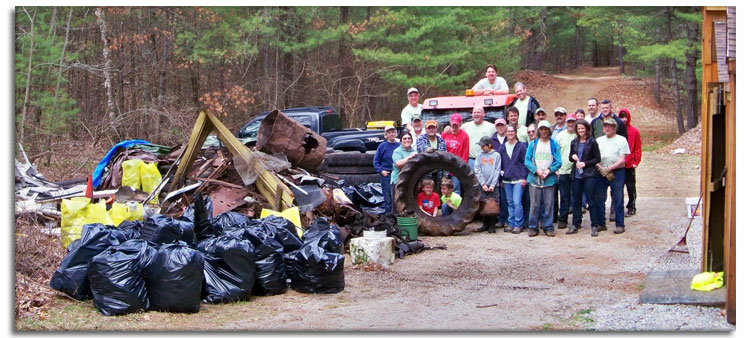 2017 Cleanup Highlights: 7,000 volunteers for the Great Massachusetts Cleanup collected 136 tons of trash from parks, roadsides and shorelines throughout the Commonwealth last spring.
Earth Day Plans: KMB is gearing up for the third annual Great Massachusetts Cleanup to be held this Saturday, April 28th – hot on the heels of a whirlwind of local cleanups held on Earth Day this past weekend.
---
Keep Palm Beach County Beautiful
Keep Palm Beach County Beautiful (KPBCB) coordinates several large cleanups in the Palm Beach area every year, including International Coastal Cleanup in the fall and the Great American Cleanup every spring.
2017 Cleanup Highlights: In the wake of Hurricane Irma, KPBCB volunteers aided debris cleanup efforts throughout the county, postponing their planned International Coastal Cleanup events until early fall.
Earth Day Plans: KPBCB is currently planning their next Great American Cleanup projects, bringing in volunteers to clean up Boynton Beach and nearby lakes this weekend.
---
Keep Philadelphia Beautiful
Keep Philadelphia Beautiful (KPB) partners with local nonprofits throughout the City of Brotherly Love to engage residents young and old in the task of neighborhood beautification. Their collaboration efforts have spawned several community cleanup projects and environmental education programs geared towards the city's youth.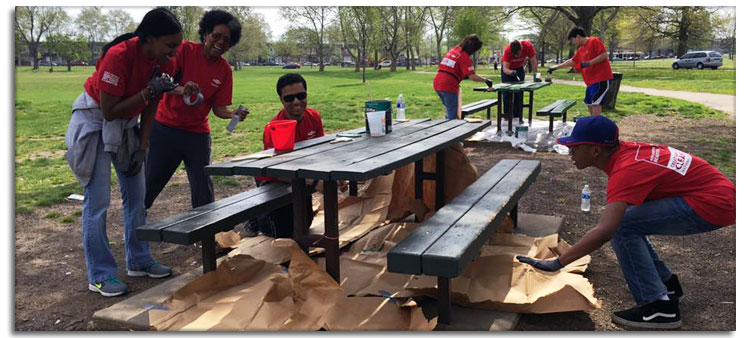 2017 Cleanup Highlights: KPB worked with fellow Philadelphia-area groups to clean up the Delaware River, including nearby Penn Treaty Park where volunteers found such oddities as a three-wheeled stroller, a stuffed dinosaur and a box of religiously themed Band-Aids.
Earth Day Plans: On April 14th, KPB and fellow green-minded volunteers hosted the Philly Spring Cleanup, bringing together over a hundred volunteers to haul away 6,470 pounds of trash from Cobbs Creek Park.
---
Keep Atlanta Beautiful
We had the pleasure of profiling Keep Atlanta Beautiful (KAB) last November, where we highlighted their extensive electronics recycling program which diverts thousands of pounds of e-waste from landfills every year.
2017 Cleanup Highlights: Last year, KAB recycled 119,690 pounds of paper, 19,316 pounds of metals and 13,862 pounds of glass through its recycling centers in the neighborhoods of Buckhead and Old Fourth Ward.
Earth Day Plans: On April 14th, KAB hosted a community recycling events in Kirkwood and Edgewood, providing residents with recycling options for electronics, Styrofoam, latex paint and more.
---
How You Can Partner With Budget Dumpster in 2018
We are always looking to help groups around the country with their cleanups. Interested in partnering with us? Let us know how we can help with your project. Eligible nonprofits can apply for our dumpster donation program or email jbarry@budgetdumpster.com for other opportunities.
Be sure to check out our Earth Day page to learn more ways you can help keep your local environment clean.
Want to volunteer for Keep America Beautiful? Visit kab.org/volunteer to find an affiliate near you.