The holidays: full of family, food, good cheer—and chaos slowly engulfing your home. It's happy chaos, but still.
With the holidays behind us, it's time to face down the chore of after-holiday organization. While it can seem like a monumental task, these Christmas cleanup tips will help you put your home back in order quickly and easily.
Drink up the last of that eggnog and let's get to work.
---
After-Christmas Organizing Tips for a Clutter-Free New Year
---
Tip #1: Downsize Your Christmas Décor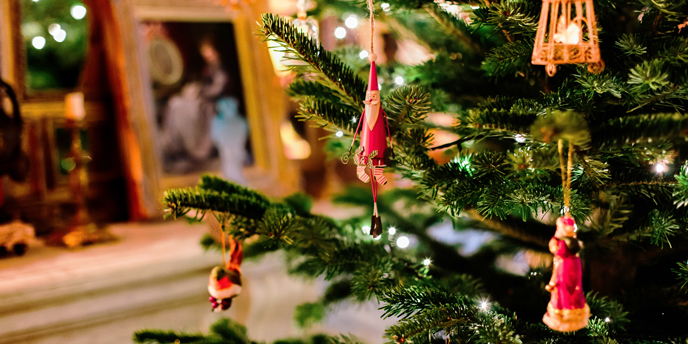 We all have those decorations we dread having to haul out of storage every year. Before putting away your decorations this year, sort through them and determine which you really want to keep and which are just filler.
Liz Jenkins, certified professional organizer at A Fresh Space, recommends asking yourself a few questions:
How much of what you own did you actually use this year?
How much of what you own do you really love?
How much of what you own has meaning to you, be it fond memories or a gift from a loved one?
How easy was it for you to find the decor you wanted, and then how easy was it to put it away?
Here are some more tips for how to declutter your Christmas decorations:
Get rid of any broken or duplicate decorations.
Ditch any light strings that no longer work.
Set aside any decorations that have become too difficult for you to put up.
Do the same for anything that no longer suits your taste.
Likewise for those decorations you never really liked but have hung onto anyway.
Don't have room on your tree for all the ornaments in a set? Keep only as many as you actually use.
Get rid of anything else you haven't used for the past two or three Christmases.
Offer decorations in good condition to friends and family, then donate, sell or toss whatever they don't take. Your storage space will be more organized and next year's holiday decorating will be much merrier.
---
Tip #2: Store Decorations in Order of Use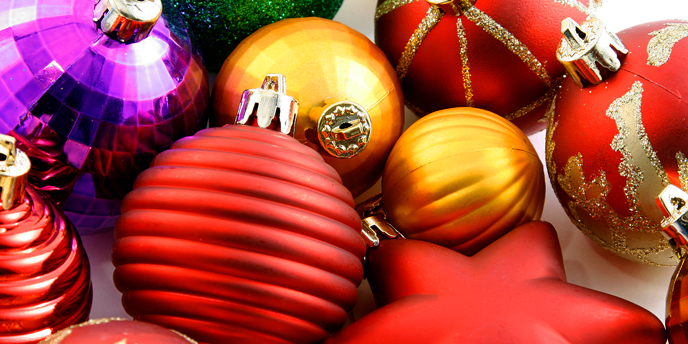 Stashing your various boxes, bins and bags of decorations in order of use is a simple way to clean up after Christmas. For example, if you always decorate from the outside in, store your ornaments in the back of your storage area and your outdoor lights in front.
Here are some handy storage tips for Christmas decorations:
Wrap your lights around old wrapping paper tubes or store-bought holders so they don't tangle.
Reuse those holiday popcorn tins to store ornaments that aren't fragile.
For fragile items, create your own sectional storage by lining a regular bin or box with plastic cups.
Wrap an artificial tree in garbage bags to keep it free of dust and cobwebs.
Color-code all your Christmas storage items so you can quickly tell them from the other stuff in your storage area.
Label each storage item with the contents.
These tips will save you time that would ordinarily be spent rooting around your storage area to find the decorations you need.
---
Tip #3: Give Your Gifts a Home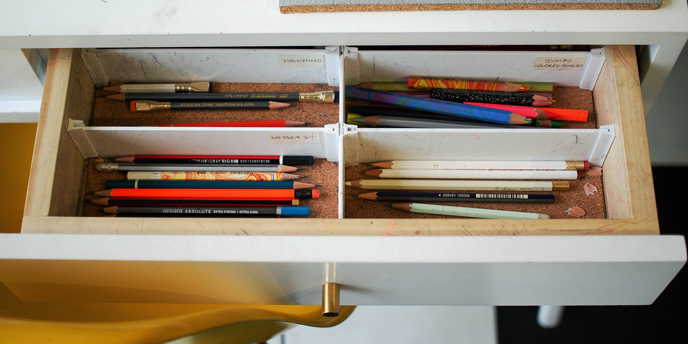 Your gifts can't stay strewn around the living room forever. One of the easiest tips for cleaning up after Christmas is to give each gift a permanent "home"— whether that's in your closet, on a particular shelf or in a specific storage bin.
If you can't find a home for it, make one by getting rid of something else you no longer want or need. That way you won't have to dig through clutter to find those gifts when you want to use them.
While you're at it, Jenkins suggests starting a "regifting closet" (or cabinet or box) where you can easily store any gifts you receive throughout the year that you can't use.
"Use items from your regifting closet when you're headed to a party or if a friend has a birthday coming up."

Liz Jenkins | A Fresh Space
---
Tip #4: Immediately Deal With Unwanted Gifts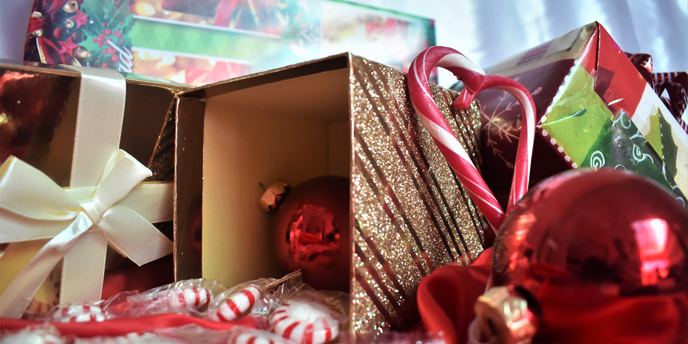 You, and probably everyone in your family, are bound to get at least one gift that you don't really need or that doesn't suit your tastes. No matter how guilty you feel, there's no sense in letting them pile up as clutter.
"Remember this: you're not obligated to keep any gift! If a gift is going to be more of a burden than a joy in your life, pass it along to someone who can use it and find value in it."

Liz Jenkins | A Fresh Space
So, designate a particular day as "Donation Day" and let those items go to someone who will enjoy them. Your after-Christmas organizing spree will be complete and you'll be doing a good deed for someone else.
To make this process easier, Jenkins suggests keeping a list of charities you like donating to. Next Christmas, you can simply pull out your list and match up each donation item to an organization that could use it.
Need more help cleaning up after Christmas? Learn the best way to dispose of a Christmas tree or find more decluttering tips in our ridiculously thorough guide.