Picture this: you're in the thick of a big decluttering project. You've got your "keep" items nailed down, but now you're stuck: do you donate or throw away the rest? It can be hard to know what to donate to Goodwill and what to get rid of completely.
If an item can't be taken at the curb, it might seem easier to donate it to Goodwill. They'll find a good home for it, right?
Wrong. Unfortunately, even the most well-intended donations end up being a costly burden to local charities if they can't put them to good use. We talked to local professionals across the country to learn what items Goodwill does not accept.
What Is Goodwill?
Before we dive in, it's important to note Goodwill is not just one organization, but rather a network of over 160 independent organizations across the United States and Canada.
"While all of us share the same name and the Goodwill mission of helping people in our community find jobs, we are autonomously operated by our own boards and CEOs in the communities we serve," says Summer Dunham of the Goodwill Industries of North Georgia.
Because of this, Goodwill donation guidelines vary from location to location. If you're asking yourself: "What can I donate to Goodwill?" you're in luck. We've compiled a list to help you narrow down your donate pile. If you're on the fence and not sure whether to donate or throw away an item, call before donating – your local Goodwill will thank you.
Use the following Common Sense Goodwill Tips when you create your "donate" pile.
What Not to Donate to Goodwill
1. Items in Need of Repair
Whether it's a chair missing two legs or a coffee maker with a shredded cord, Goodwill does not accept items that need to be repaired. While it may seem like common sense, many donors don't realize that by passing junk along to Goodwill, they're passing the burden of its disposal along with it.
"We are so appreciative of our donors, but broken or unusable donations that are in need of repair can actually end up hurting us," says Maureen Ater of Goodwill Industries of Greater Cleveland and East Central Ohio. "We don't repair donations, and it costs Goodwill time and labor, as we have to sort through items that ultimately we might not be able to sell."
How to Donate or Recycle These Items
If you think your damaged item is salvageable, see if you can fix it before dropping it off at Goodwill. Here are a few things you can do:
For clothing, repair major rips, tears and broken zippers or buttons before donating.
Test small appliances to ensure that they are in safe, working order.
Inspect glassware for chips and cracks; package and transport these items carefully.
For all other items, be sure they can be used the way they were intended to be used.
Before donating an item, ask yourself, "Would I give this to a friend?" If the answer is no, and repair efforts fall short, it's best to throw it away.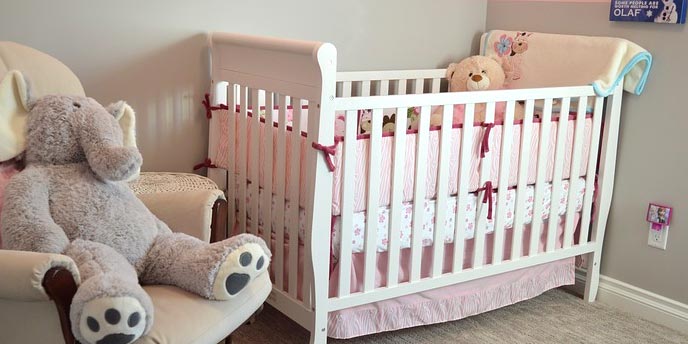 2. Recalled or Unsafe Items
If your house has permanently upgraded to big kid beds, you might want to donate your old crib. But if it's been recalled or is no longer compliant with the U.S. Consumer Products Safety Commission's current safety standards, it's illegal to sell or donate it. For this reason, don't donate any expired or recalled cribs, car seats, helmets, walkers and high chairs. Check to see if your item has been recalled before dropping it off at your nearest Goodwill.
Also, if a helmet or car seat has previously been involved in a crash, it isn't as safe or reliable as it was before the accident. It should not be donated or used again, no matter how minor the crash was.
How to Donate or Recycle These Items
No one should buy something that isn't safe. Use the following tips if you're thinking about donating a crib or bicycle helmet:
Dispose of helmets and car seats that are crashed or recalled – do not donate them to Goodwill.
Call your weekly trash pickup to see if you can leave larger items, like a crib, at the curb. If they can't take it, get creative with these 21 ways to repurpose a crib.
3. Mattresses and Box Springs
While many Goodwill stores can accept bedsheets, blankets and other linens, most locations do not accept mattresses and box springs. Their size, among other factors, make it too difficult to manage and sell them in stores.
Always call your local Goodwill before dropping off a mattress or box spring, and if they can't take it, find another way to get rid of it.
How to Donate or Recycle These Items
There are several ways to dispose of your old mattress. Check out our mattress disposal guide for a full breakdown of donation, disposal and recycling options for your mattress.
"I've found several articles [in our archives] from as far back as the '70s that address this exact topic, trying to educate people to not dump unusable items at Goodwill. We're hoping that by getting the word out and educating the public on what constitutes a good donation, we'll have less and less of that."

Jessica Hudgens Smith | PR & Digital Media Manager, Goodwill Industries of Denver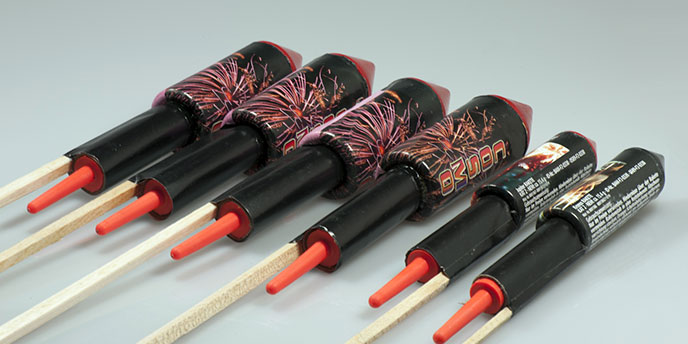 4. Fireworks, Weapons and Ammunition
This probably goes without saying, but we'll say it anyway: Goodwill cannot accept items that are hazardous materials or weapons. This includes hunting rifles, handguns, ammunition, fireworks and other explosive or flammable waste. Wondering if you can donate knives to Goodwill? The charity typically accepts the knives you keep in your kitchen, but can't take hunting knives off your hands for safety reasons. Some of these dangerous items have specific disposal methods, so check out the following tips to see how to get rid of them safely.
How to Dispose of These Items
Any item that poses a threat or significant safety hazard should not be donated to Goodwill. Here are a few ways to get rid of unwanted weapons and explosives:
Rifles and Handguns: Unwanted guns and ammunition can be surrendered at your local police station. Call the non-emergency line ahead of time to let the department know about your situation. If you choose to sell a gun, the transfer of ownership must be managed by a Federal Firearms License holder in your area.
Hunting Knives or Bows: If you have hunting knives, bows and other hunting or archery equipment, you can sell them, provided you follow local laws on weapon sales. Depending on where you live, there may also be a way to voluntarily surrender hunting equipment to your town or city.
Fireworks and Explosives: Regular, leftover Fourth of July fireworks can usually be soaked, wrapped and thrown away in your weekly trash pickup, but check with your local government or fire department for more details. In the rare event that you come across an old grenade in your grandfather's war collection, do not touch the explosive – leave the room and call your local police or fire department for professional assistance.
When disposing of weapons and other dangerous items, always touch base with local law enforcement for details on how to legally and safely get rid of them.
5. Paint and Household Chemicals
While some locations accept household cleaners, Goodwill generally cannot accept hazardous waste due to safety concerns. This includes chemicals, paint, batteries, gasoline, and pesticides, or pressurized containers like propane, helium or oxygen tanks. Check out our guide to see how you should properly dispose of hazardous waste.
If you need to get rid of paint or chemicals, do not pour them into drains or into the ground. This can contaminate your area's water supply, harming yourself, your neighbors and local wildlife.
How to Donate or Recycle Household Chemicals
Here are some better ways to handle household chemical disposal:
Paint: Cans of leftover paint can either be donated to your local Habitat for Humanity, reused in projects around the house or disposed of properly.
Gasoline: The best way to dispose of gasoline is to simply use it up in your car or lawn mower. You can recondition gasoline for reuse if it is contaminated or mixed with water.
Household Chemicals: Bleach, hydrogen peroxide and other water-soluble cleaning products can be poured down the sink with running water. Take other chemicals to a hazardous waste center in your area.
Pesticides: Most pesticides have a "Storage and Disposal" statement on their label with instructions for properly disposing of them. If the label has been ripped off, check with the National Pesticide Information Center to find the best way to get rid of them.
Propane, Helium and Oxygen Tanks: Options for disposing of or recycling pressurized tanks varies from city to city. Check with your local recycling centers or the tank's supplier for more information.
Find a local hazardous waste center with the EPA's recycling search.
Type in your zip code and the waste you're throwing out to find disposal options near you.
---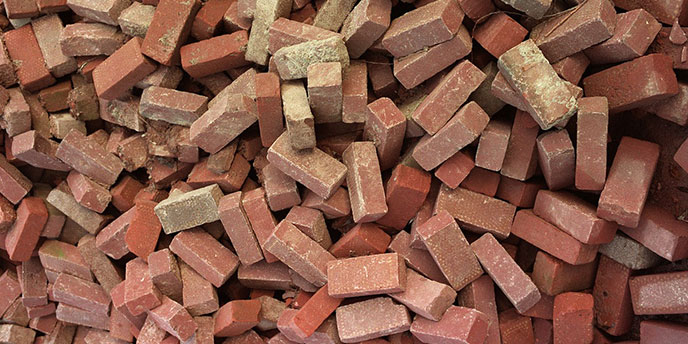 6. Building Materials
Many Goodwill locations cannot accept construction materials, such as lumber, bricks, concrete, carpet or shingles. But there are ways to donate, recycle and dispose of building materials elsewhere.
How to Donate or Recycle These Items
General contractors, charities and DIYers can always use building materials. Here are a few ways you can get rid of them:
Donate Them Elsewhere: Check with your local Habitat for Humanity and other local housing organizations to see which building material donations they can put to good use.
Recycle Them: If you're getting rid of concrete or bricks, see if any local building suppliers can accept the used materials and recycle them into new ones.
Rent a Dumpster: If you're working on a home renovation or cleaning out junk that can't be reused, having a dumpster on-site can make for an easy cleanup. Learn more about renting a dumpster for construction materials.
Check out our helpful guides to properly dispose of the following materials:
7. Extremely Large or Bulky Items
Donating bulky items, including swingsets, refrigerators, stoves, pianos and pool tables to Goodwill can be tricky. In some areas, you might only be able to donate them at certain drop-off locations, if at all.
For the following items, call your local store before taking it over. If you can't donate these items to Goodwill, there are a few ways to get rid of large or bulky items responsibly.
How to Donate or Recycle Bulky Items
Want to get rid of an item that takes up a lot of space? Here are a few things you can do:
Swingsets: Local safety guidelines for public playgrounds make it difficult to donate these items to schools and community organizations. Once you've disassembled your swingset, it's best to either recycle the parts or throw it away entirely.
Pool Tables: If you're not able to sell it, you can repurpose your pool table into something cooler.
Pianos: If you can't donate it to Goodwill, you can sell your old piano or organ online or give it to a local school or church who may be able to use it.
Water Heaters: Most locations do not accept these, so be sure to dispose of your water heater properly.
Large Appliances: Habitat for Humanity can accept working appliance donations in many locations. But if your oven, fridge or washer is on its last leg, it may be time to dispose of it.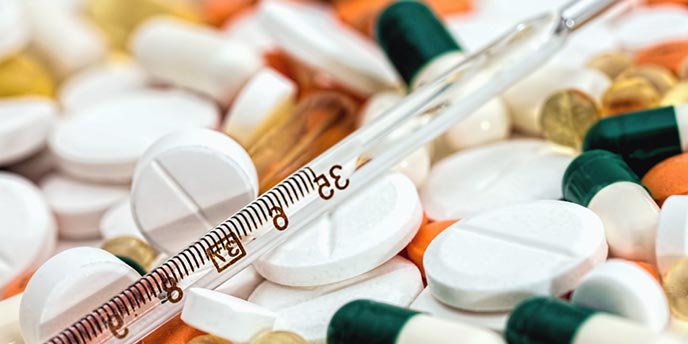 8. Medical Supplies
Some Goodwill locations, like Goodwill Home Medical Equipment in New Jersey, can accept medical equipment, including walking aids, wheel chairs and motorized scooters. However, many do not accept medical supplies, including syringes, lancets, and diabetic supplies.
Call ahead before donating any kind of medical devices or supplies, and if your local store cannot accept them, you have several options for donating or throwing them away.
How to Donate or Dispose of Medical Items
You can easily donate or dispose of unwanted medical items. Check out the following ways to get rid of:
Used Equipment: If your local Goodwill can't take medical equipment, other charities near you might. Search online for donation options through local hospitals, nursing homes and other organizations.
Syringes: You can often send unused needles back to the medical supply company you bought them from.
Sharps & Medical Waste: Used needles and other waste should be disposed of responsibly. Check out Safe Needle Disposal's state-by-state sharp disposal guidelines for more information.
Diabetic Supplies: You can actually sell or donate unused diabetic supplies online. Dispose of used items like any other medical waste.
Thermometers: Used thermometers should not be donated. Modern thermometers can be thrown away like normal, but take the appropriate measures when disposing of mercury thermometers.
Prescription Medication: Medicine that has expired or not been used can usually be thrown away. You can also give back old medications at most pharmacies, or at a dedicated disposal location.
9. Food Items
While they accept kitchen and cooking supplies, Goodwill does not take food items. However, there are plenty of organizations, both national and local, that would be more than happy to take canned goods and other non-perishables off your hands. Do a quick search online to find the nearest food donation drop-off center near you.
How to Donate or Dispose of Food Items
While Goodwill does not take food, you can still donate it to someone in need. Consider these options:
Non-perishable, unexpired food can be sent to local food banks, churches, homeless shelters or other organizations that feed the community. Find a food bank near you.
Dispose of perishable food with your usual trash pickup.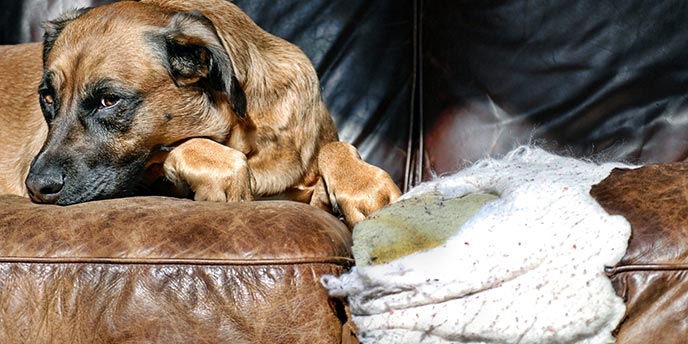 10. Items Damaged by Pets
Lastly, any kind of pet damage will always land your item in the "what not to donate to Goodwill" category. This includes chewed, soiled or stained items, as well as items covered in pet dander or fur. Items that have been badly damaged by pets can carry germs or allergens that could keep potential takers from buying the item.
How to Dispose of These Items
If your items are chewed, stained or fur-covered beyond repair, most places cannot accept them as donations. Whether it's shoes or furniture, it's best to simply haul it to the curb.
What Other Items Should Not Be Donated?
Again, each store is different when it comes to accepted donations. "Each Goodwill organization has its own criteria for items that are welcomed as donations and those that should be repurposed by the donor in another manner," says Kyle Stewart, senior director of donated goods retail at Goodwill Industries International. Here is a short list of Goodwill items not accepted to keep in mind:
Exercise equipment that weighs over 50 lbs
Non flat-screen TVs
Doors
Windows
Window blinds
Fencing
Shutters
Rags
Unbound carpeting
Air mattresses
Pillows
Bean bag chairs
Auto parts
Thoroughly Declutter Your Home Before Donating to Goodwill
Before sorting your belongings into "donate" and "keep" piles, make sure to thoroughly declutter your home. Use the following guides to clean out your house from top to bottom.