Let's discuss floor plans. Whether you're renovating your current home or planning the design of a new one, it's important to know how layout can influence everything from construction costs to what rooms you spend the most time in. Floor plans even have an impact on how inclusive or lonely a room feels (cc: spouses that sleep on the couch a lot).
An open floor plan will do just that, open your home up and create a new-age feel that easily flows from one room to the next. A closed floor plan will give your home more of a traditional feel and create privatized rooms.

So let's get into open floor plans vs. closed. Throughout this post we'll weigh the pros and cons of both, and ultimately help you decide what is best for you and your home.

Why Choose an Open Floor Plan?
Doorways and walls are overrated. At least that's what current design trends would say. An open layout creates one large room that operates as a single living space. The most common example of this is a great room which combines the kitchen, dining room and living room. The benefits of an open floor plan are immense, including plenty of room for activities.
The Pros of an Open Floor Plan:
Creating an illusion – Especially for smaller homes, open layouts can make small areas feel much larger. What used to be confined spaces won't feel so restricted.
Flexibility to design – You'll have plenty of room to design the interior of your home and enough space for those four couches you accidentally bought.
Promote everyday living – A family member can be in the kitchen while another is watching TV in the living room. They're still able to converse easily (depending on one's willingness, of course).
Keeping an eye on the kids – Parents can make sure their kids are safe and behaving while doing laundry or prepping dinner. Suggestion: six straight hours of video games may be too much.
Entertaining guests – You can easily host a large number of friends or family. It allows for a much more inclusive space even if there are people all throughout your home.
Natural sunlight – Fewer walls means your home can benefit from additional sunlight and reduced energy bills. Sounds like a win-win.
How Do You Create an Open Floor Plan?
Spacious homes with few walls are about as popular as ever, but that didn't just happen by accident. For many of the reasons listed above, some variation of an open layout is preferred by homeowners all across the world. So how can you make this happen?
For those looking to buy or build a new home, the process is fairly straightforward. Simply make it known what you're looking for. For those looking to renovate a current home, start to develop some idea of how you can open your space up. Sometimes small renovations can make a big difference.
"It seems like almost anyone these days prefer to open up the space and remove partitions of any kind, even load bearing walls. Even a removal of one wall alone can create a huge difference. It leaves a homeowner with a larger looking space to enjoy, like a new house in the same house."

Danny M | Open Hand Remodeling Co.
There can be a lot to love about an open concept floor plan, and beyond enjoying the time you spend inside of it, it can add value to your home when and if you decide to sell. Choosing a contractor with a great reputation in your local market will help you get the process started.

Why Choose a Closed Floor Plan?
Don't get the sledgehammer yet. A case can be made for the more traditional closed floor plan. Homes built before the 1990s were commonly designed in this way, usually with three-quarters of a wall separating main rooms. The intention was to make homes more functional and separate them to make for more private areas. Who doesn't like a little alone time now and then?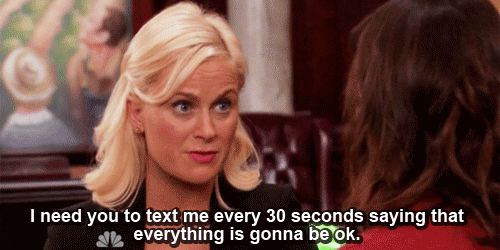 The Pros of a Closed Floor Plan:
Keep things private – Occasionally you need time to yourself. Walls and doors are good for that.
A door to close – Beyond personal privacy, doors allow you to be a little messy. Haven't cleaned up dinner and company unexpectedly shows up? Close the door. Laundry mounting? Close the door.
Walls hold value – Walls enable you to hang artwork and put your life on display.
Specialty rooms – The more rooms, the more opportunity you have to get creative. Create a guest room or a room to watch the game and pretend you have an impact.
Contain messes – Children are less likely to spread their mess from room to room. Items are (hopefully) kept in one area of your house. This makes it easier to clean.
Why Should You Stick to a Closed Floor Plan?
Other than the reasons listed above, keeping with a closed floor plan keeps money in your pocket. There are ways to open up your house without knocking down walls, such as creating subtle floor boundaries and bringing extra light into a room. Knocking down walls can also have unforeseen complications.
"Opening up the space could potentially be costly in situations where the targeted wall to be removed is a load bearing structural wall, which in many times carries the house roof or the floor above.  In this case, the contractor will have to involve an engineer and get approval from the local city."

Danny M | Open Hand Remodeling Co.
The potential costs of renovating a traditional home and creating an open floor plan can be overwhelming. Keeping some of that money in the bank and using the rest to update other parts of your home can be a cost-effective alternative.
---

Open Floor Plans vs. Closed Floor Plans
It's critical to consider several factors when deciding what floor plan is best for you. The good thing is it's not like choosing between eating healthy and going out for pizza (you're going to go out for pizza). You don't have to pick one or the other. Opposing floor plans can work together throughout a household to create open areas and areas with more privacy. You can have specialty rooms and a room to host your whole family.
The key is making the best use of available space. If you know you aren't utilizing a secluded room enough, it might be time to make the change and open it up. If you live in a large house with plenty of room as it is, you might not want to knock walls down. Our best advice is to take the time to think of how you can best utilize your home and the space it provides.
Looking for more open floor plan resources?