Definitions only tell part of a story. To be defined by a sentence or two often doesn't properly reflect the depth of a subject or person. The same could be said for defining the construction industry and the growth of green building.
A rise in demand for all things green, from how we get to work to the foods we eat, now includes the homes we live in. It's become about more than just airtight windows or even solar panels. The ever-evolving world of green has created a massive sub-industry in the construction world. While progress has been made, and net-zero homes have become more attainable than ever, the very definition of green building has become as complex as the industry itself.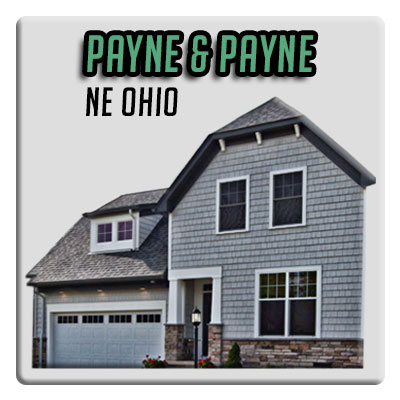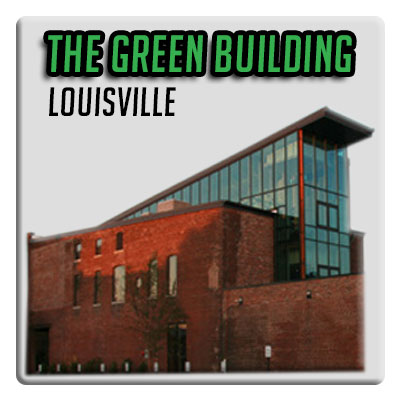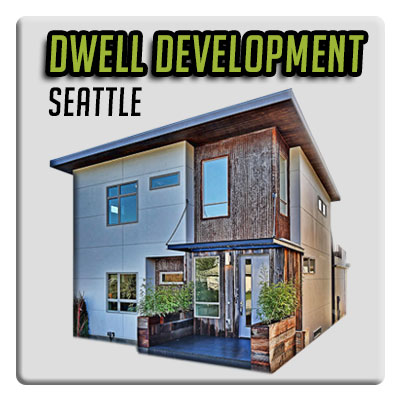 ---
What is Green Building?
Green construction, green building, sustainable building – it goes by many names. But regardless of what you choose to call it, there are four overarching concepts common to all green building projects:
Reduced Environmental Impact
Healthy Indoor Quality
Reduced Energy Use
Resource Efficiency
In general, buildings should be planned, designed and constructed to operate within the natural environment. Parameters are laid by the U.S. Green Building Council and its Leader in Energy and Environmental Design (LEED) certification. While green building existed prior to the formation of LEED, it's become a standard in the industry and a measuring stick for want-to-be builders.
---
Building Green Today
While constructing green homes and buildings is more popular than ever, progress in terms of implementation has been slow. Construction, on a large scale, is still taking place according to code. Hitting these minimum standards is thought to keep costs down and fulfill the needs of home buyers. Meanwhile, household debris piles up in 40 yard dumpsters across the country.
A broader understanding of the topic reveals a different story. The growth of green construction is largely reliant on education and understanding the benefits both environmentally and monetarily.
David Payne of Payne & Payne Builders in Northeast Ohio has been on both sides of the equation, building both typical homes and a LEED Platinum certified home. He sees it all as a learning process.
"Construction is a slow-to-adapt industry. The materials are out there, you just have to have people willing to learn and put ideas into action. Someone has to drive it to help people understand it."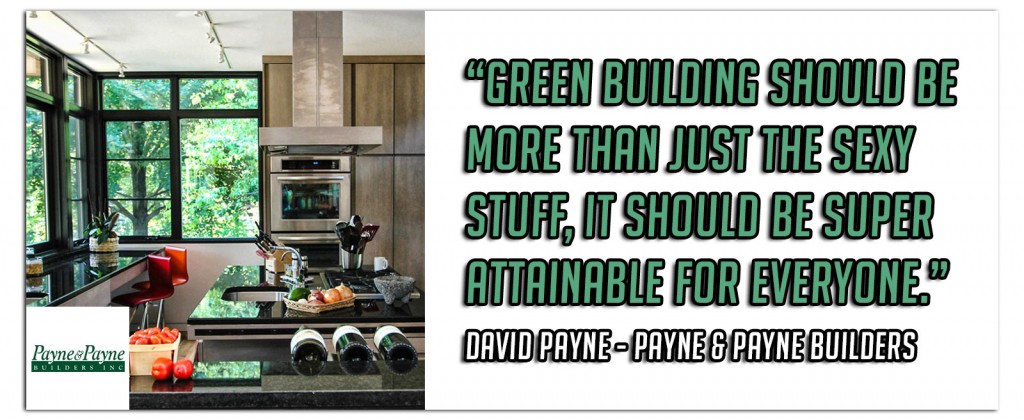 While green building materials have expanded to all areas of the home, it's as much about where you get it from as what it is. For example, buying non-toxic bamboo flooring may be eco-friendly, but importing it from China will leave a large transportation footprint. Bridging the gap between green and locally sourced products will certainly help expand the green building movement to local contractors and construction companies around the country.
---
Green Building in Action
Few places in the United States display locally sourced materials like The Green Building in Louisville, KY. Upon opening in 2008, it was Louisville's first LEED Platinum certified commercial building and Kentucky's first LEED Platinum adaptive reuse project. Designed with maximum self-sustainability in mind, the project sourced almost all of its building materials within 100 miles.
The surrounding neighborhood has taken notice. The building, which operates as an art gallery, event space and office, has also served as a tourist attraction.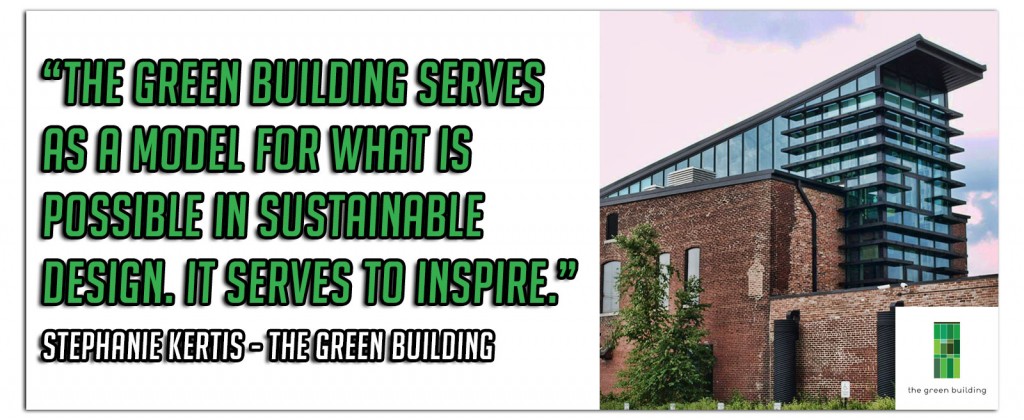 Investing in a more environmentally conscious building is paying dividends. While initial construction costs exceeded those of a non-green building, its solar panels, geothermal wells and other systems are providing a positive return. Days, where the sun and temperature conditions are favorable, allow The Green Building to generate excess energy to put back into the power grid. Its sustainable design not only serves the community but inspires them to live and think green.
---
Building a Sustainable Future
The current success of green building may depend on who you ask and where you live. Markets like Austin and Seattle, which are largely progressive and have a growing number of interested buyers, have capitalized on the niche market. Just ask Anthony Maschmedt, owner of Dwell Development in Seattle, which actually saw an uptick in business when the recession hit.
"People wanted to save money on their electric and other utility bills and saw the benefits of looking outside a typical home. Many homeowners see these tangible differences right away."
Yet, turning green construction methods into common practice across the nation means overcoming a knowledge gap. While there's a laundry list of ways to make a home more sustainable, many homeowners are either ignorant to the fact or afraid it will cost too much. Plus, the differences you can't see, like air quality and overall environmental impact, aren't always an easy sell in a new market.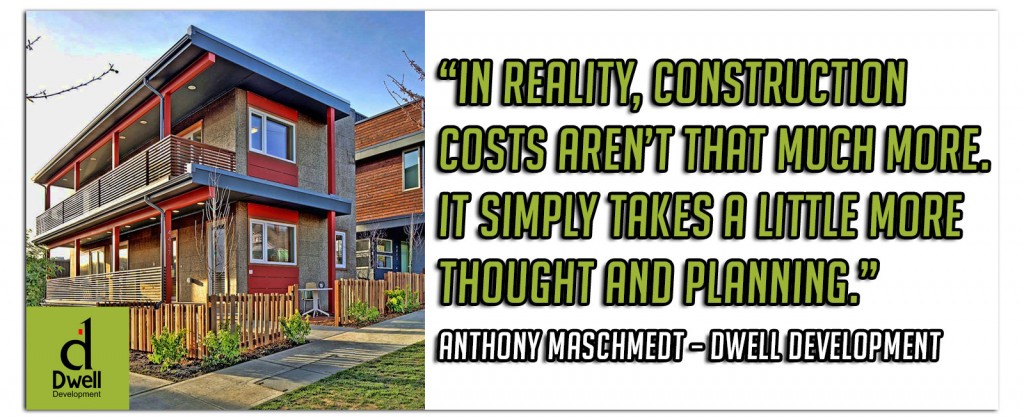 There are early adopters with any new idea or technology. In this case, the early-adopters of green building see the long-term benefits and aren't turned off by the upfront costs. Green building is already gaining traction among first-time home buyers as a new generation of environmentally conscious people come of age.
While bamboo floors may make it on an HGTV show and tiny homes may get thousands of shares, practical green solutions are rapidly being made available to everyday homeowners. Manufacturers have come a long way in providing better paint, flooring, siding and other products. Building crews are slowly catching on. Whether or not the masses buy-in remains to be seen.