A fresh coat of paint is an easy, inexpensive way to transform a room. But buying just the right amount of paint for the job? That's a trickier task. If you're like most DIYers, you have a growing collection of partially used paint cans gathering dust in your garage. Getting rid of them doesn't have to be a headache. Keep reading to learn how to dispose of paint properly.
Should I Dispose of My Old Paint?
If your paint is less than five years old and properly stored, you can probably still use it. Not sure how long those half-filled paint cans have been sitting around? Use the following tips to determine whether you should keep the paint or get rid of it.
Smell it. If your paint has gone bad, it will have a distinct sour smell.
Stir it. If your paint has a lumpy consistency and won't stick to your wall, you can't use it.
Look closely. Check the bottom of the paint can for mold. If you see any black and blue specks, get rid of it.
Can You Throw Away Paint?
Let's get the obvious question out of the way first. Whether you can throw away paint depends on the type you're getting rid of.
Whether you're throwing away paint or want to recycle it, we have you covered. Check out our easy disposal options for both types of paint, below. You'll also learn what to do with paint cans once they're empty.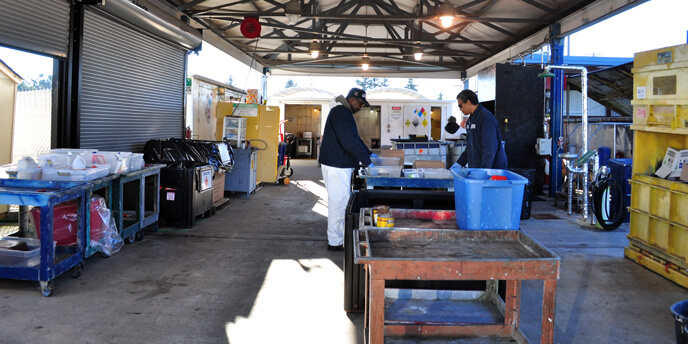 How to Dispose of Latex Paint
You can throw away latex paint, but make sure to do it properly. Follow these three easy steps to safely get rid of latex paint.
Remove the lid and toss it. Then, dispose of the can separately.
If you're planning to throw the paint can away, let the remaining paint dry out first. To accelerate the drying process, mix cat litter into the paint.
If you participate in curbside recycling, pour the remaining paint into a carboard box and place the empty can in your recycling bin. Let the paint dry, then toss the box in your trash can.
If you're disposing of latex paint and want to go the curbside route, make sure your municipality accepts it. Local regulations vary from city to city, and yours may prohibit old paint disposal. Planning to recycle your old paint? Recycling rules also vary, so double-check those as well.
How to Dispose of Oil-Based Paint
While you can't throw it away, there are several ways to dispose of oil-based paint safely. Consider these three simple options: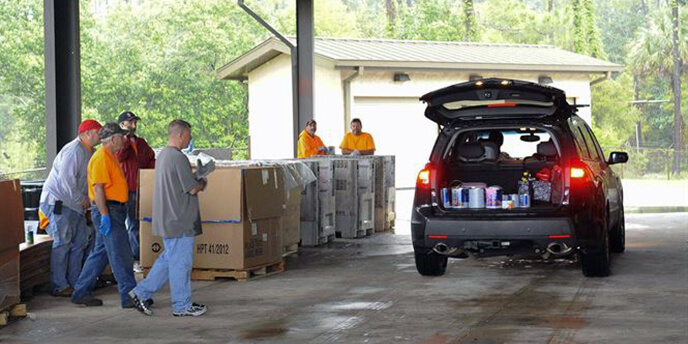 Can You Donate Old Paint?
Many charities and nonprofits need paint for community projects. In addition to creating a pleasant atmosphere, paint protects surfaces from rust, mold and other potential hazards. Consider donating old paint to the following organizations:
Before donating your old paint, make sure the charity or nonprofit in question can actually use it. Remember — you want to lend them a helping hand, not saddle them with a problem.
What Should I Do After Disposing of Old Paint?
Have other materials that are difficult to get rid of? Check out our helpful guides to dispose of these items properly, whether you're tossing batteries or old tires.