Solar energy is, excuse the pun, heating up. Prices for solar panels have dropped by more than 70% since 2006, sparking an exponential growth in the number of new solar installations across the country. One of the biggest drivers behind the solar boom are homeowners looking to burn their electric bills by bolting their own personal power plants to their roofs in order to soak up clean, plentiful solar energy. That's not hyperbole; homeowners in states with favorable incentives can save roughly $130-145 per month on energy costs after installing rooftop solar panels, with some even running entirely off-grid.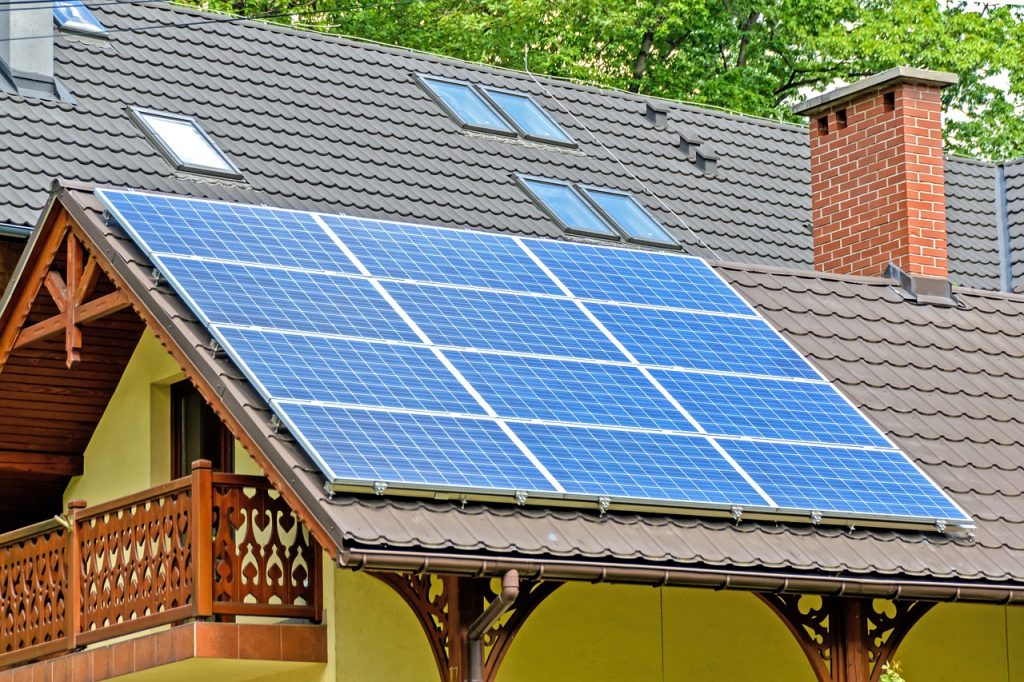 If the prospect of saving money and reducing your carbon footprint sounds alluring, then it might be time to pull the trigger on your own residential solar installation. But before you do, consider the questions below to decide if going solar is right for you, and learn how to install your own solar panels.
"Residential solar is growing at an unprecedented rate due to falling costs, rising electricity prices and an increased interest in autonomy, resiliency and sustainability. According to a report from Navigant Research, annual residential deployments are expected to grow from 94.9MW in 2016 to 3,773.3MW in 2025. In the US, more than 1GW of residential solar was added in Q2 2016, according to the US Solar Market Insight, Q2 2016."
Anne Fischer | Solar Novus Today
What Permits Are Required, and What Are the Costs?
One of the first things to do is research the permitting process in your city or state. States with a large solar install base, such as California, require permits specifically for rooftop solar installations. The cost of these permits vary, but to give a ballpark figure, consider that the state of California charges $500 for home solar systems generating 15 kW or less. Beefier systems generating more than 15 kW cost an additional $15 for each kW after the first 15. These costs are important to keep in mind as they can quickly add up, especially if you plan to purchase your system instead of leasing one from a solar developer.
What is Your Solar Potential?
Not every home is an ideal location for reaping the benefits of solar energy. This doesn't just mean regions with a lot of clouds and little sunshine, but rather states where government incentives are lacking, increasing upfront costs and reducing the potential savings of going solar. According to NRG, one of the largest independent energy providers in the US, "you also need to consider your utility rates and how much electricity you're currently using. The more you currently use and spend, the better the chances that solar will save you money each month."
Sunny states like California and Arizona are perfect for rooftop solar due to their clear weather and generous incentives. Other parts of the country, such as the Plains states, see fewer savings partially because of climate, but also because there are fewer incentives available to help drive down costs.
Can Your Home Support Rooftop Solar?
One of the biggest potential obstacles to installing your own solar panels is the condition of your roof. If your roof will need to be replaced within five years, then it might be best to wait. Otherwise, you could hire a contractor and rent a roofing dumpster to start replacing your roof early so you can take advantage of the current crop of grants and tax credits available for rooftop solar.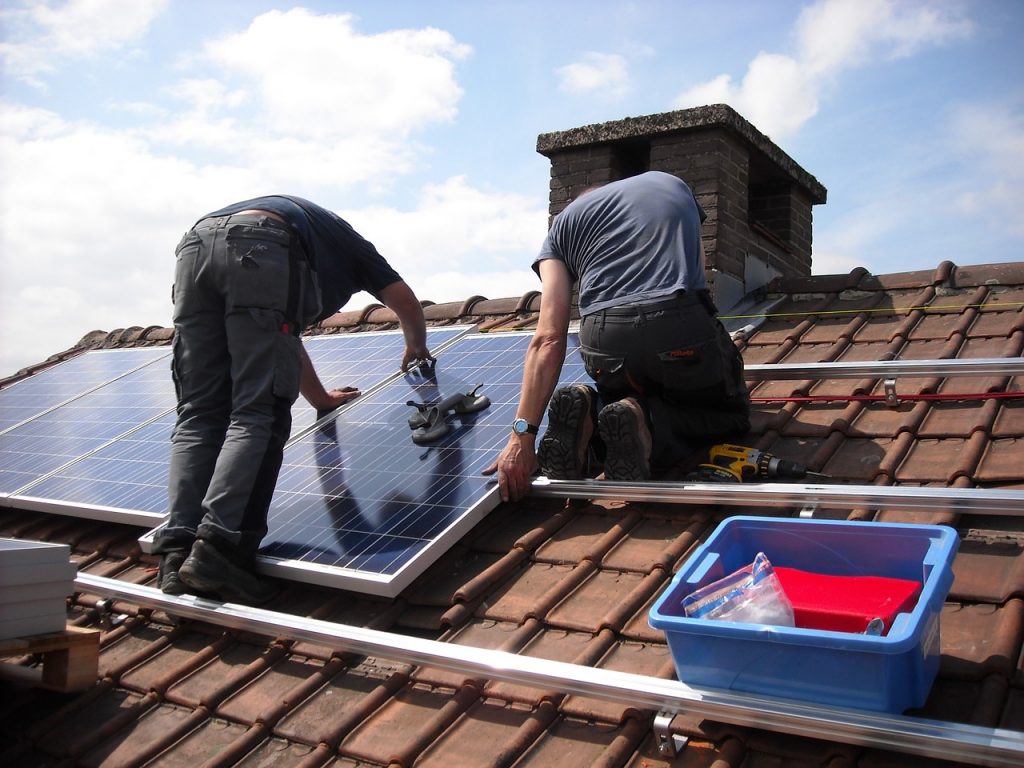 "Most local installers will do a free solar assessment of your home. Many of them use Google Earth to see if the roof orientation is good, as well as a lack of shade from trees etc. They will double check this onsite, as well as look at the structure of the roof – can it take the extra weight of the solar panels?"
Nancy Hazard | Former Director of the Northeast Sustainable Energy Association (NESEA)
The orientation of your roof is also a potential problem. Generally, roofs that face west or south are best for maximizing energy generation. But other orientations can still work, "southerly-facing roofs are ideal, but it's not a deal-breaker if they don't because your roof may still capture enough sunlight to qualify. Western facing, southeast, east and north-northwest facing can work as well, especially with ample roof space and minimal shading, as panels work best in direct sunlight," says NRG.
Assess Your Roof and Solar Savings With These Tools:
Project Sunroof: Google's free tool that analyzes the slant and orientation of your roof to generate a heatmap and a rough estimate of how much you could save by switching to solar.
Energy Safe Solar Calculator: This tool will determine what local rebates and incentives you can take advantage of and create a rough estimate of your potential savings.
Solar ROI Calculator: Solar Simplified's ROI calculator will calculate your potential short-term and long-term savings, as well as report stats on the amount of carbon emissions you'll save by going solar.
How Will You Pay for Residential Solar?
With the roof squared away, and a couple of rough numbers in mind for potential savings, it's now time to shop around and determine the right payment option for your rooftop solar installation.
Solar Lease:
One of the most popular options is to lease a solar array from a developer. This option is attractive because it eliminates the cost of installation and there's no need to number crunch the myriad tax credits and grants available. Instead, all the homeowner pays is a fixed monthly rate to "rent" the system based on the calculated amount of electricity it will produce.
Power Purchase Agreement (PPA):
The difference between leasing and signing a PPA is that you are not paying to rent the system, but rather paying for the electricity it produces based on a set per-kWh rate. This can be advantageous in areas with high or increasing electricity costs, as the PPA essentially replaces the household's electric bill. Everything else remains the same, as installation and maintenance are covered by the solar company the same as they would with a lease.
"While some may think it's wise to wait to install solar, Solar Novus Today, the leading online publication serving the solar industry, thinks the best time is now. Solar installers are busier than ever, and getting on their schedule can take a while. Some states have raised their net metering caps, and new installations may be able to take advantage of good rates. The Investment Tax Credit is still in effect, so a healthy tax deduction is possible. And with electricity prices on the rise, homeowners can lock in at today's rate by putting some panels on the roof."
Anne Fischer | Solar Novus Today
Pay in Full:
Purchasing a solar system outright can be very advantageous, though it does require the biggest personal investment out of all the options available to homeowners. Buying and installing a solar array typically costs $30,000-$35,000, before incentives. But the savings start to add up once you consider the 30% federal tax credit, state solar grants and Solar Renewable Energy Credits which allow you to sell blocks of electricity to local utilities.
The details of each payment option will vary based on the solar provider you choose. Here is a quick list of regional and national installers you can contact for quotes and more information:
"Solar Novus also advises homeowners looking to go solar to choose local solar installers based on their track record, industry savvy, as well as training and certification. NABCEP PV Installation Professional Certification is recognized as the gold standard for professional solar installers since 2003."
Anne Fischer | Solar Novus Today
The decision to go solar shouldn't be made quickly, but once you find the right system you will quickly see the benefits. Case in point, this one family in rainy Seattle saw their energy costs drop dramatically within just a few weeks of installation, and even ran their home almost entirely off of solar energy through the summer. The potential is there for any homeowner to reduce their impact and start saving more every month. All you have to do is put in the time to find the right solar system for you.