Do you dread every minute you spend in your drafty old attic looking for that egg poacher you got last year? If so, it might be time to change up your storage method (or lack thereof). These five unfinished attic storage ideas will allow you to easily find what you're looking for without spending an afternoon digging through boxes.
Storage Idea #1: Store Everything in Labeled Boxes
The first idea you should consider is pretty simple: label and box everything. Lisa Zaslow of Gotham Organizers recommends using different colors to help group like-items together:
"Color code your boxes so you'll know at a glance what's inside – whether it's holiday decorations, entertaining items, off-season clothing or sports stuff. Add BIG, clear labels to the sides of the boxes too."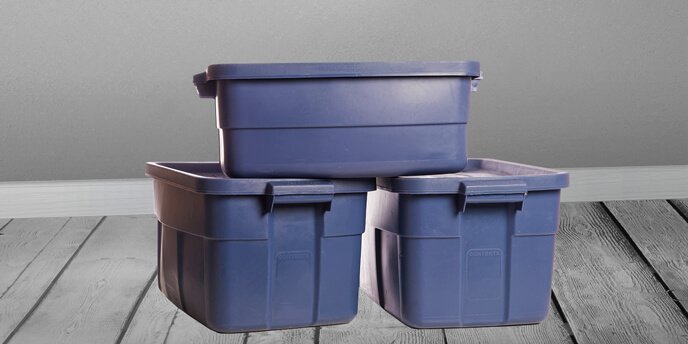 As for the boxes themselves, sturdy plastic containers are a worthwhile investment since you can easily stack them to take advantage of all that vertical space. Plus, they'll protect your belongings from the wildly different temperatures in your attic.
A Few Safety Tips to Follow While Organizing Your Attic
Make sure you can see what you're storing. Add a few inexpensive floor lamps if you have outlets, or battery powered lanterns if you don't.

Make sure the floor is sturdy enough to support extra weight. Rope off any no-go areas.

Take into account the extreme conditions that can exist in attics – they can get very hot and very cold, very damp or very dry, and dusty. They can also be habitats for critters!
Lisa Zaslow | Gotham Organizers
Storage Idea #2: Place Your Boxes in Between Trusses
One of the most useful storage spaces in your attic are the gaps between each truss. However, the floor space between each gap might not be sturdy enough to support the weight of a few boxes. Fortunately, there's one clever attic shelving idea you can use in this situation. Look for heavy-duty storage solutions that are designed to fit between trusses. With all the boxes to the side, you can use the main floor of your attic for the big things, such as furniture or luggage.
Storage Idea #3: Install Rods for Your Extra Clothing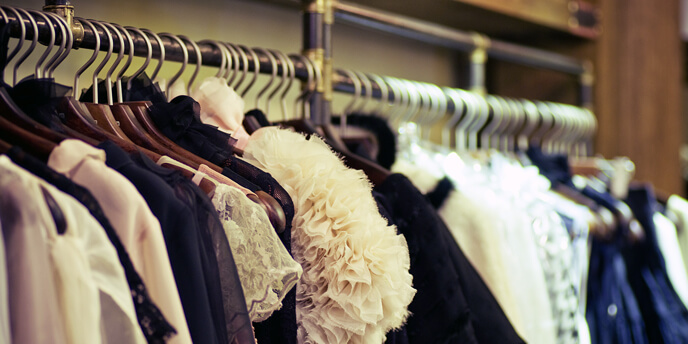 Do you keep your off-season clothes in the attic? Rather than boxing them up, treat your attic space as an expansion of your closet. You can install clothing rods along the slant of your ceiling and/or trusses.
Simply head to the hardware store and buy a clothing rod of your desired length, along with the brackets and screws you need to mount it. Make sure you use a level!
Need to organize another room? Learn how to organize all the catch-all areas of your home
Storage Idea #4: Add as Many Shelves as Possible
Another attic storage idea is to splurge on more shelves. Lisa Zaslow suggests using inexpensive plastic or metal shelving as a budget-friendly way to maximize the storage space of your attic. You can find standalone shelving units in a variety of sizes, allowing you to fill in every little nook and cranny with your odds and ends.
Storage Idea #5: Put the Least Important Stuff in the Back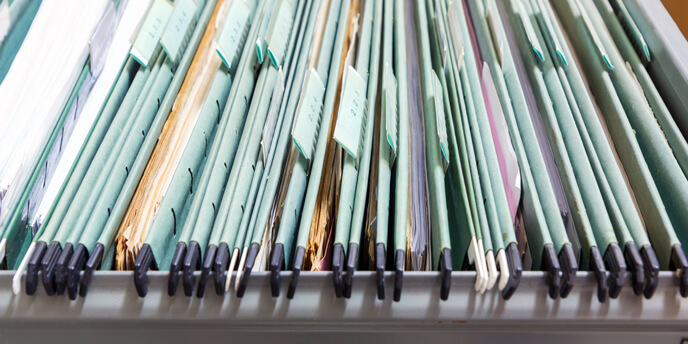 Lastly, make sure you account for the items you'll use most often. Things like holiday decorations or important documents should be kept in the back of your attic, while items you occasionally use, such as that egg poacher, should be stored front and center.
"Don't make it a pain – literally – to retrieve things. Put things you're less likely to use (like old tax files) in the far reaches of the attic and where the ceiling is lowest."
Lisa Zaslow | Gotham Organizers
Once you start using these attic storage ideas, you'll be able to find everything you keep up there in record time.
Have a few other storage ideas for an unfinished attic? Let us know in the comments!
Looking to declutter and organize your whole home? Our ridiculously thorough declutter guide has all the expert tips and room-by-room steps you need to follow.