A bathtub to shower conversion is a stylish and practical update for any home. It will make your bathroom feel larger, look more modern and accommodate any mobility-related issues that make stepping into a bathtub difficult. With a helper or two, an intrepid homeowner with some DIY experience can handle the job without a contractor. Just follow this step-by-step guide to DIY tub to shower conversion.
---
How to Convert a Bathtub Into a Walk-In Shower
---
Step 1: Decide on a Curbed or Curbless Walk-In Shower
When you're DIYing your tub to shower conversion, we recommend using a shower stall kit. Kits are relatively simple for a DIYer to install on their own, and they come in several styles, including options you can tile to match the rest of your bathroom. But first, you need to choose: curbed or curbless.
Curbed vs. Curbless Shower Stall Kits
| | | |
| --- | --- | --- |
| | Curbed Shower | Curbless Shower |
| Description | Shower pan forms a complete enclosure using low curbs you must step over to enter the shower. | Shower pan sits flush with the floor with no enclosures. |
| Pros | Most common type of walk-in shower and the easiest to install. | Easily accessible for anyone with mobility issues. Increasingly popular due to their visual appeal. |
| Cons | Could pose the same problems as your old bathtub for those with mobility issues. | Pricier and require more work to install than curbed options. |
| Avg. Cost | $600-$950 | $1800-$2900 |
Step 2: Determine Spacing & Placement
Converting a tub to a shower is easiest when you situate your new walk-in shower in the space left behind by your tub, since your drain lines and water supply will already be in place. Moving plumbing will add significant cost to the project and require you to hire a plumber.
Spacing Required for a Walk-In Shower:
At least 30 inches by 30 inches of floor space.
At least 80 inches in height.
At least 15 inches between the side of the toilet and the shower wall.
Or at least 21 inches between the front of the toilet and the shower wall.
If you plan to install a swinging door, make sure to account for the swing.
Step 3: Gather Materials
Once you've determined spacing for your new walk-in shower, it's time to get down to the dirty work. You'll need:
Plywood for floor protection.
Screwdriver.
Wrench and/or Allen wrench.
Putty knife and utility knife.
Drywall saw or reciprocating saw.
Prybar.
Jigsaw.
You should also consider renting a 10 yard dumpster to get rid of your old tub, since most cities won't accept a bathtub for curbside pickup. Those that do will usually require you to wait for a monthly or yearly bulk collection day, leaving you with an eyesore on your lawn or driveway.
Step 4: Remove Tiles & Wall Sections
Before beginning a bathtub to shower conversion, you'll need to remove some of the tile and drywall around your tub in order to tear it free. Follow these steps:
Cover floor with plywood to prevent tile damage.
Turn off water to the bathroom at your home's main water shut-off valve.
Unscrew the drain cover, overflow drain cover, and faucet knobs. Pull the faucet from the tub, using an Allen wrench to loosen any screws.
From the access panel behind your tub, or from your basement, disconnect the main and overflow drains by using a wrench to turn the locking nuts counterclockwise.
Remove the tile around the tub to a height of about 8 inches by scoring the grout with a utility knife, then prying them off with a putty knife.
Cut through the drywall with a drywall saw, being careful not to cut into any studs. If your wall is plaster, use a reciprocating saw for this step.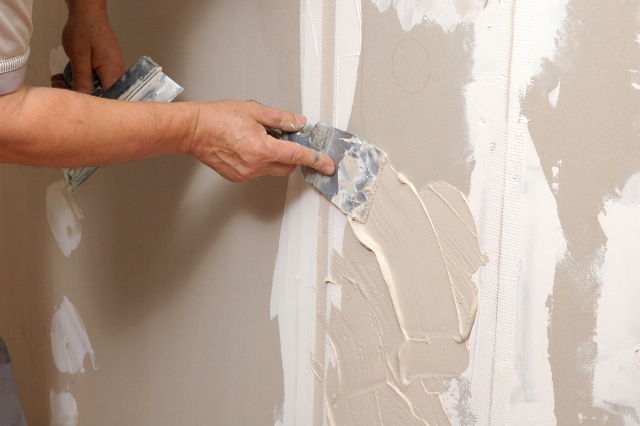 Step 5: Remove the Tub
Time for the main event! Follow these steps to remove your bathtub:
Remove any nails or screws attaching the tub to wall studs.
Use a utility knife to cut through any caulk between the tub and the floor.
Use a prybar to pry the tub a few inches from the wall.
Working with a helper, use your prybar to pry up one end of the tub and maneuver it upright. Ensure it will fit through your doors this way, first!
Alternatively: cut through the middle of the tub with a jigsaw to separate it into two pieces. Pry each piece up and maneuver it until you can slide it out of its space.
Toss the old tub into your dumpster, then repair the drywall you cut away.
Step 6: Install Your Shower
Follow the specific instructions for your shower stall kit, and you'll be in the home stretch! If you're converting to a curbless walk-in shower, keep in mind that you'll first need to lower the floor of the shower area so that the shower pan will sit flush with the rest of the bathroom floor.
If your bathroom has a slab subfloor, you'll need to hire a concrete contractor for this step. Fortunately, this is typically a quick job that will not be particularly costly.
If your subfloor isn't slab, you can get a permit from your city's building department to cut down the tops of the floor joists beneath the shower pan until it sits level.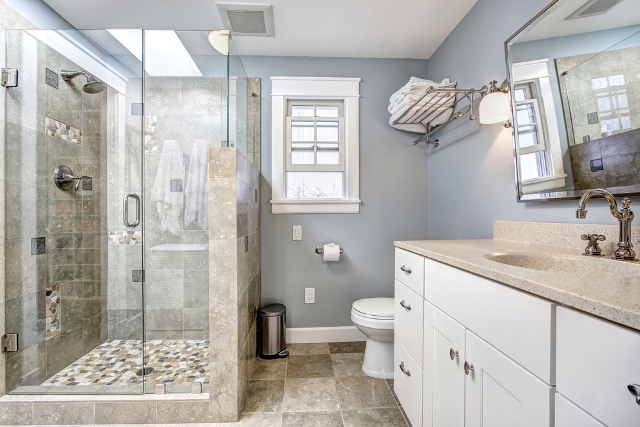 Congratulate yourself on a job well done!
Now that you know to how to turn a bathtub into a walk-in shower, comment with any of your own tips as you complete the task!
Got another DIY project on the horizon? Our exceedingly comprehensive guide to DIY home improvement covers everything from painting to plumbing!