In Newark, New Jersey, one nonprofit has made sustainability the cornerstone of their reinvigoration of the Lincoln Park neighborhood. The Lincoln Park Coast Cultural District (LPCCD) aims to create "a neighborhood that provides economic, cultural and human sustenance" and they use a multifaceted approach to achieve these goals: creating pathways out of poverty, preserving the area's unique history, and fostering a return of music and the arts. But for LPCCD, a focus on sustainability is what helps makes everything else work.
The Rise, Fall, And Return of Lincoln Park
In the words of LPCCD Executive Director, Anthony Smith, Lincoln Park's location means that it serves as "the gateway into Newark." Yet many Newark residents don't recognize the neighborhood's rich cultural history. In the 19th century, Lincoln Park served as a base for the region's abolitionist movement, and later as a hub for industrial innovation. In the early 20th century, the area of Lincoln Park known as The Coast was home to a thriving jazz scene where legends like Sarah Vaughn and Billie Holiday played.
But by the 1990s, it looked like Lincoln Park's glory days were long behind it—and that it might be impossible to recapture them. Enter LPCCD.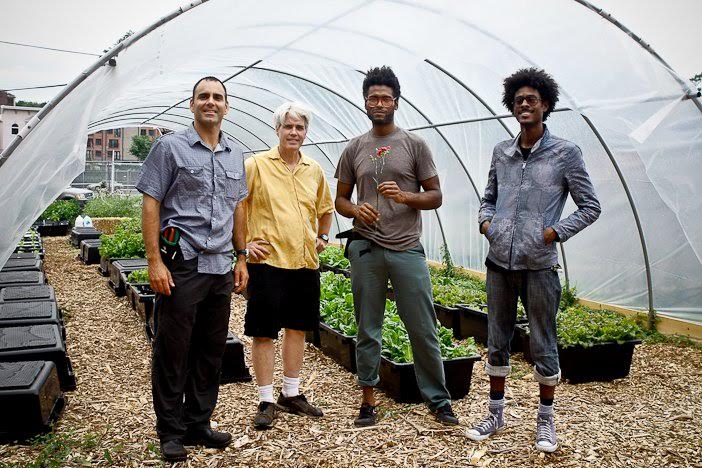 With LPCCD a Sustainable Community is a Strong Community
LPCCD has used the principles of sustainability to support every aspect of their work:
Reclaiming and repurposing previous industrial sites allows them to create a safer and more beautiful neighborhood with more to offer its residents.
Preserving historical sites rather than allowing them to fall into disrepair helps to foster greater connection to and pride in the community, while showing the rest of Newark how much it has to offer.
Constructing LEED certified housing units makes energy efficiency work in the interest of keeping these units affordable for residents.
Planning for a bright future for the neighborhood, the principles of sustainable urban design inform the where's and how's of construction for any new structures—which will also be LEED certified and built using green techniques. Some of these new green buildings are cultural facilities that will help to return Lincoln Park to its status as a musical and artistic hub.
Sustainability practices have also been put to work to transform Lincoln Park from a food desert into an area where residents can enjoy a healthier lifestyle. For three years, LPCCD maintained an extensive urban farm that enabled residents to join a CSA (Community Supported Agriculture) program and pick up regular shares of fresh healthy food, complete with recipe ideas. While the farm and CSA program are currently on hold, they will be back in swing when LPCCD completes work on a new permanent location for the farm, which will include a greenhouse, hydroponics, and aquaponics for an even bigger impact.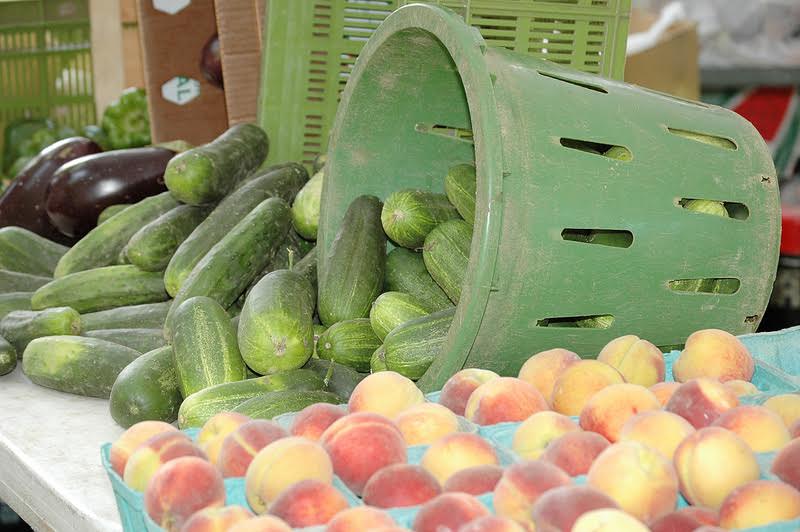 Since job growth is an essential element for a community to thrive, LPCCD provides green job training to Newark's underprivileged and unemployed whenever such jobs are in demand. Following a six-week course complete with hands-on experience, trainees can pursue a career in the field of energy efficiency or renewable technologies.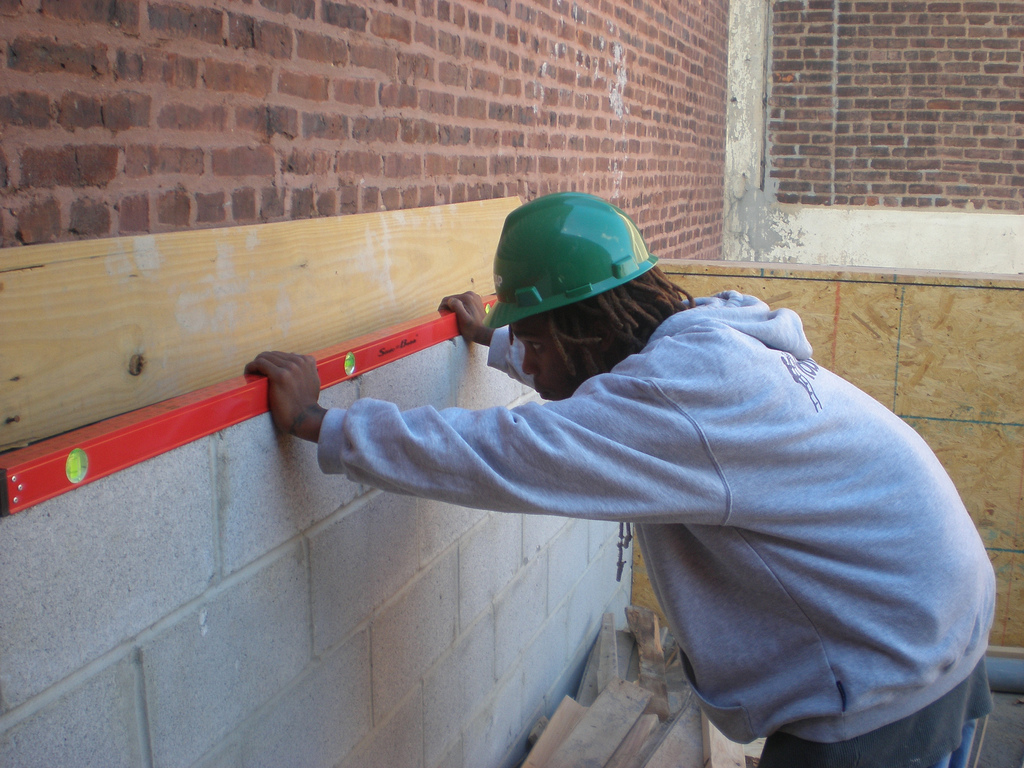 Sustainability in Action
One of LPCCD's most exciting projects is their current repurposing of the South Park Calvary Presbyterian Church, a historically significant structure that burned down in 1992, leaving only a shell. In 2012 LPCCD stepped up with plans to restore the site—now known as The Façade—to its former glory, while transforming it into a hub that will address several of the community's needs.  Phase 1 of the project is already complete, and LPCCD is busy with fundraising for, planning, and executing the remainder of the work.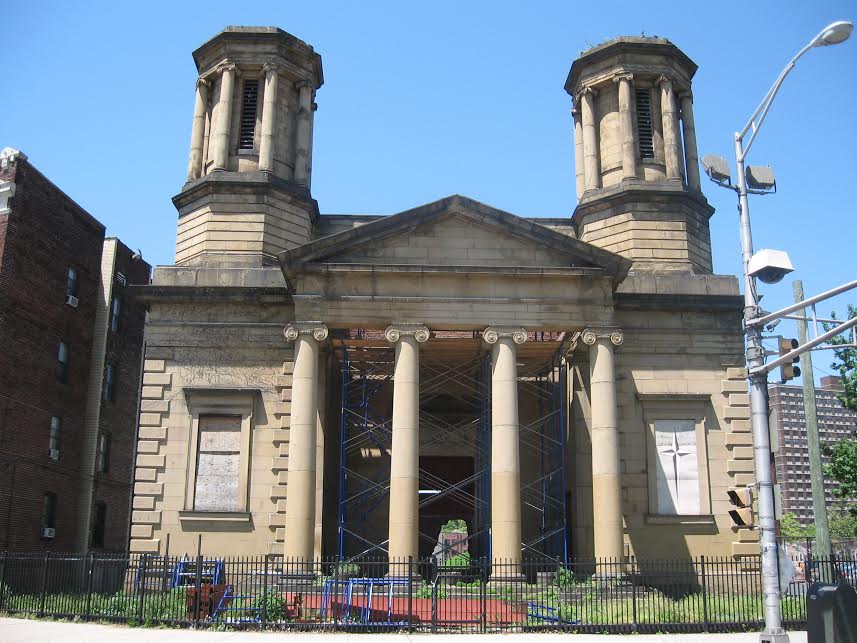 When complete, The Façade will host a 615-person venue where local musicians and other artists can enrich the community with their talent. The Façade will also be the new home of LPCCD's urban farm. On top of providing residents with produce through the CSA program, the farm will provide healthy, local ingredients for visitors at the Façade's concession stand.
The Façade truly brings all of LPCCD's goals together. It preserves an important feature of the Coast's history, fosters greater sustainability, alleviates some of the nutrition issues associated with poverty, and lights the area up with music and culture.
"Although Ellis Marsalis states that culture bubbles from the streets of New Orleans, I would expand that and say culture bubbles from the bottom, from the neighborhood and its people."

Anthony Smith, Executive Director LPCCD
In Smith's view, fostering music, art, and culture is the best way to give voice to the voiceless. He feels that LPCCD has been successful precisely because they work to amplify the voices of those living in the community. This ensures that the people rise as the community rises, rather than being left behind as is often the case with attempts at community revitalization. Smith describes the LPCCD team as "a lean machine," but it seems certain that their focus on sustainability will continue to sustain their many other efforts to reinvigorate this vital piece of the Newark tapestry.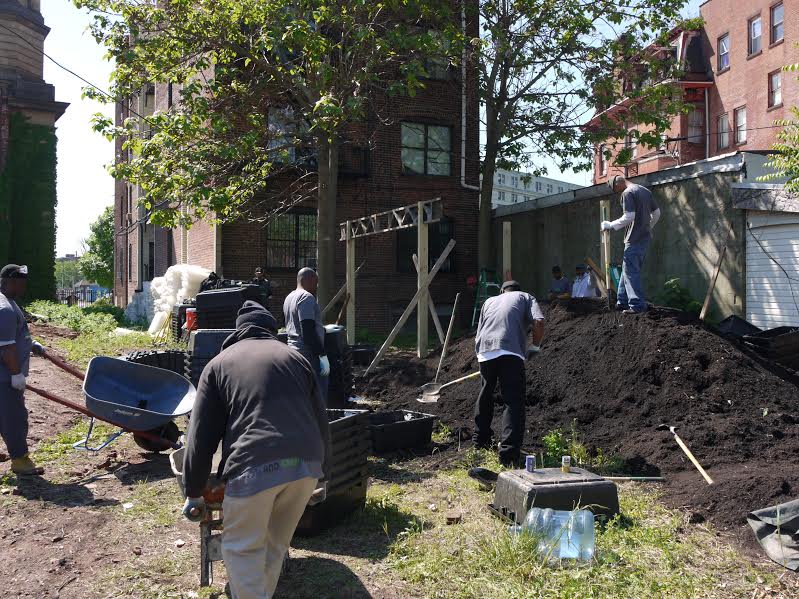 Budget Dumpster is your community-focused source for a dumpster rental in Newark. This is part of a series of articles shining a spotlight on organizations making a difference in the communities we service. If you know of another great organization, let us know in the comments!