When you want to wow someone you're meeting for the first time, you turn up that song that makes you feel unstoppable and step into your flashiest outfit. When you want your house to wow new people, you need to find ways to improve its curb appeal.
Whether you're preparing to sell your home or want to create a more pleasant atmosphere for your own family, read on to learn how to add DIY curb appeal to your home with just a few simple projects.
How to Add Curb Appeal the DIY Way
Scale Back on Landscaping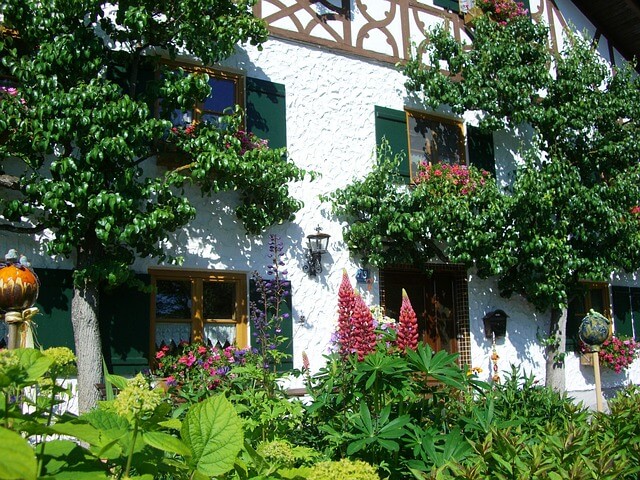 While beautiful landscaping is a great way to add curb appeal, it's possible to have too much of a good thing. Complete these DIY projects to whip your landscaping into shape.
Remove shrubs or bushes that obscure the front of your home. Especially if you're planning to sell, people need to be able to see the front of your house clearly from the street.
Remove problem trees. Trees that overhang your house can damage your roof. Trees planted too close to your house can damage your foundation. Buyers notice these details.
Remove personalized décor. Remove lawn decorations like statues or gazing balls so buyers can envision what your yard will look like once they've incorporated their own style.
The experts say:

Make sure to clear out the clutter and old furniture around the yard. You don't want any distractions to pull your viewers' eyes away from the good stuff. Trim hedges, and if you still have time? Power-wash outside walls and lawn furniture. The best curb appeal landscaping tip if you're short on time? Mow the lawn.

Matthew Proctor | HomeLight
Spruce Up Concrete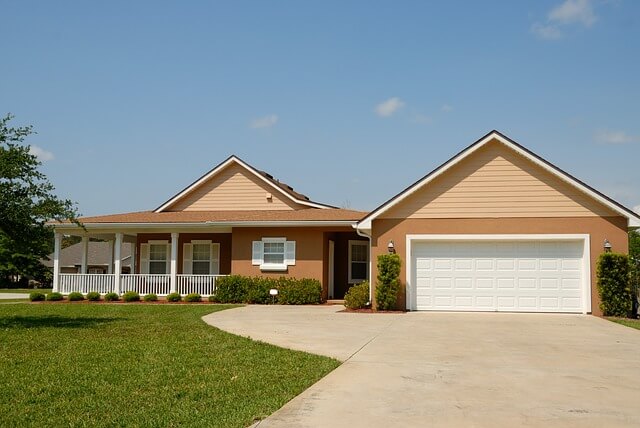 Poorly-maintained concrete reflects negatively on your entire home. These DIY curb appeal ideas will ensure your concrete makes a good impression.
Power-wash and stain driveway and walkways. A simple cleaning can make these surfaces look brand new.
Update your porch or patio with deck tiles. Deck tiles are an affordable and easy-to-install way to upgrade an outdated porch or patio.
Remove and replace a badly damaged driveway. You may need to bring in a pro to install the new driveway, but this is definitely the way to go if your driveway has more than a few easily-patched cracks.
Update Your Door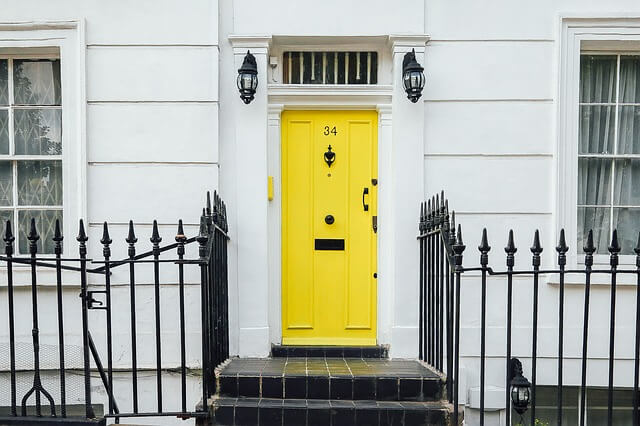 When it comes to your front door, a few simple projects are all you need to add instant curb appeal. Use these DIY ideas to create an inviting entryway to your home.
Apply a fresh coat of paint. If you're planning to sell, choose something classic—homebuyers may not share your style and be turned off by something too personalized.
Create a frame around your door. This requires nothing more than a few boards or pieces of molding and some paint, but will make a plain entryway pop.
Install a new door. If your door is significantly damaged or outdated, buying and installing a new one will be money well-spent.
The experts say:

Sprucing up the front entry is a quick, high impact and low budget way to enhance the curb appeal of your home. Paint your door a bold or bright contrasting color, then add some small details like a unique door knocker or wreath. A fresh welcome mat and a potted plant easily complete the look, but if the budget allows consider updating your entry light fixtures, mailbox and house numbers.

Deb Cohen | The Front Door Project
Update Outdoor Lighting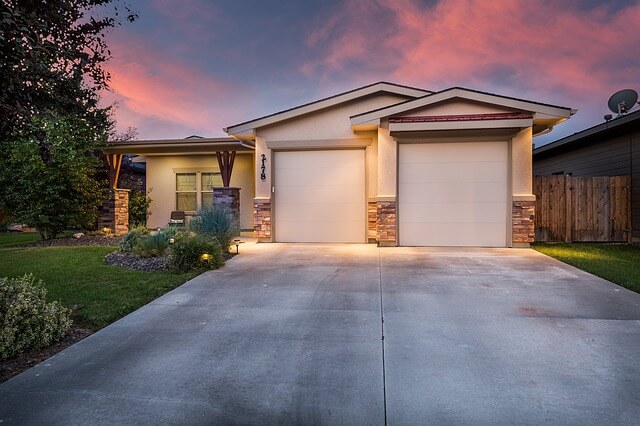 A well-lit exterior improves curb appeal by projecting a cozy and inviting image of your home. Here are some simple DIY projects to up your lighting game:
Add sconces or lanterns around your front door. They're available in a variety of styles so you can easily find one that matches the overall look of your home.
Place lampposts at the end of your driveway. If you choose a solar-powered lamppost, you won't need to hire an electrician for this project.
Add bistro lights. A few strings of bistro lights create a charming atmosphere for a patio or large porch. Just don't go overboard. Too many lights can look chaotic.
Doing a little home improvement? Take a look at our Home Project Guides to learn how to budget for a kitchen remodel, efficiently declutter your home or even frame a wall.
Have a few tips of your own? Share them in the comments below!