When people renovate their homes, they want to make sure the money they are putting into the project will be worth it. This is especially true when they are planning to sell their home in the near future. Far too often, homeowners will make costly improvements to their homes that can actually end up hurting their chances at selling their house. So, if you are planning on putting your home on the market, here's a few home renovations that will not only make their money back, but also help your home sell more quickly.
According to Travis Marshall, an Austin-based realtor and owner of Hooked Realty, you should create a home that prospective buyers see as move-in ready.
"You never want to do something to your home that is "in" right now because that most likely won't stay "in." A great way to keep things timeless is to stick to plain colors like the color white. Even if the prospective home buyer hates the color white, it is the best color to paint over, so it's really a win-win."

Travis Marshall | Hooked Realty
The current trend in master bathroom remodeling is to keep things timeless. White cabinets provide the effect of larger storage and an all-around larger bathroom. White subway tiles are another great way to keep things timeless while still remaining on trend. You can buy these at your local Home Depot store for about $17 a case. You should also stick to all white linens when you are trying to remain timeless, such as white bathmats, hand towels, and wash cloths.
Another great trend in master bathroom remodeling is to have a freestanding bathtub. Last year the trend was rain showers, but this year that trend is large and lavish soaking tubs. While this investment may be a large one before you sell your home, it is a common request that home buyers are looking to see. Your typical free standing tub can cost anywhere from $1,000 to $2,000, but keep in mind that that does not include the cost to rip out your current tub and install the new one.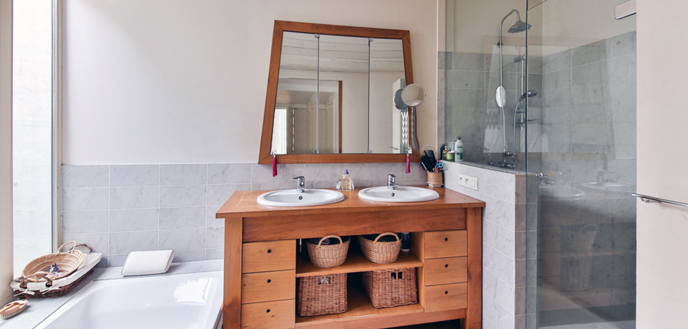 The next room worth renovating is the kitchen. According to many, the kitchen is the most important room in your home. It is where most people start their days with a cup of coffee and spend time preparing their meals with their loved ones. But what really makes it such a great room to remodel is the fact that people tend to focus on the kitchen when buying a house.
What home buyers really like to see in a kitchen is storage space. Whether it means building a pantry to store your extra food or a kitchen island to store those fancy plates you only use once a year. Another great way to create the illusion of more storage is to remove your cabinet doors. This is a brilliant kitchen renovation because it should cost you nothing except a few coats of paint.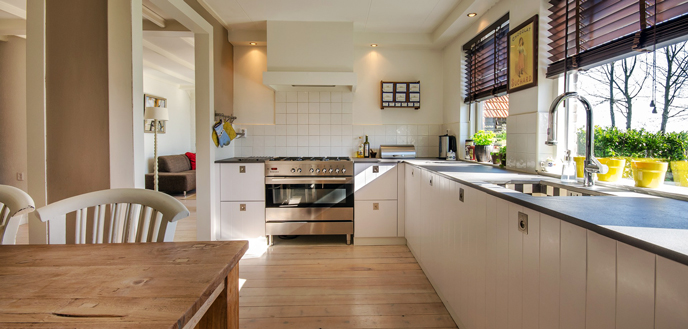 When you're looking for another cheap way to renovate your kitchen, creating a backsplash could be a good investment. You can buy a sheet full of sticky backsplash from Home Depot for about $10. Installing a backsplash is a great and simple way to update the overall look of your kitchen without spending a ton of money.
If you do want to go all out on your kitchen renovation, the most obvious choice is to replace your current appliances with new stainless steel ones. However, while new appliances may sway a home buyer to choose your house over another, be aware that it is one of those investments that won't always pay off. It's critical to check out other homes in your town and neighborhood to compare and contrast what they have and what you may not.
"The agent will give you a comparative market analysis and see what's selling, for how much, and what those homes have in it.  You don't want to go above and beyond the upgrades necessary for your neighborhood. Your home needs to conform or you'll end up in a rough situation."

Travis Marshall | Hooked Realty
Whether you are you planning to put your home on the market in the next few weeks or the next few years, these home renovations will help your home sell faster. If you do happen to use these ideas for home remodeling and need a place to throw out all your construction debris, give us a call to rent a dumpster. Budget Dumpster supplies affordable dumpster rentals in Austin and all across the nation. Give us a call at (866) 284-6164 to place your order.