From candy wrappers to pumpkins, 41 million pounds of waste is generated every Halloween.
That includes costumes, which account for 12 million tons of textile waste.
Scary, huh?
What's even more terrifying is that between candy, cards, costumes and decorations, Americans will spend over $9 billion this Halloween.
The good news is that you can have a waste-free Halloween that will help both your wallet and the environment.
5 Non-Spooky Ways to Reduce Waste on Halloween
1. Use Reusable Trick-or-Treat Bags and Containers
One of the simplest solutions for an eco-friendly Halloween is to use reusable bags and containers to collect candy. Instead of using plastic, opt for a pillow case or a tote bag. These help reduce waste and can also withstand the weight of all those Halloween treats.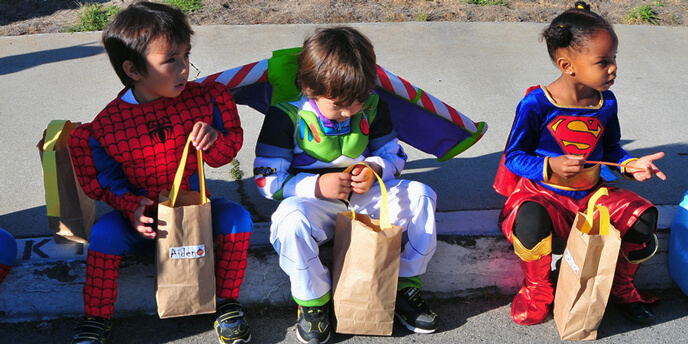 2. Buy Candy With Recyclable Packaging
Speaking of candy, recycling plastic candy wrappers isn't that easy. TerraCycle, however, can help you reduce your candy and snack waste with its Zero Waste Box. There's also a variety of candies that come in cardboard boxes that are easy to recycle, including Dots, Milk Duds and Nerds. Furthermore, Green Halloween offers all-natural, organic candy that is ethically sourced and packaged. Got leftover candy you don't want or can't give away? Rather than throwing it out, consider Halloween Candy Buy Back, a national program operated by local dentists who collect candy for troops overseas.
3. Design and Make Your Own Costume
Does the thought of overpaying for something you're only going to wear one night out of the year turn you off? You're not alone. Instead of a store-bought costume, which can be expensive, full of toxic chemicals and produce lots of waste, check the back of your closet or your local thrift store to design and make your own costume.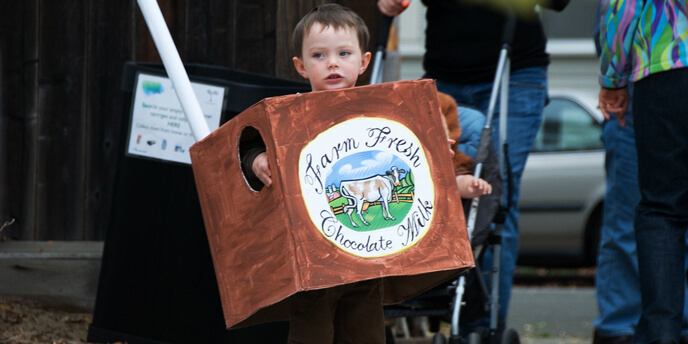 4. Go "Green" With Decorations
Much like costumes, Halloween decorations are typically made of non-recyclable plastics that wind up in a landfill. Avoid plastic and go with more eco-friendly Halloween décor, including pinecones, leaves and twigs. If you're feeling crafty, check out these DIY decorations that you can use year after year.
5. Recycle Your Pumpkins
Millions of pounds of pumpkins turn up in the dump each year. If you don't want to be haunted by the thought of your pumpkins adding to the 40 percent of food wasted in the United States every year, there are a couple ways to recycle them.
How to Get Rid of a Pumpkin
Eat it: Roasted pumpkin seeds make for a tasty snack while watching your favorite Halloween movie. You can also use the flesh of the pumpkin to make a puree.
Compost it: Carved pumpkins break down within a few weeks and provide your garden with much-needed nutrients.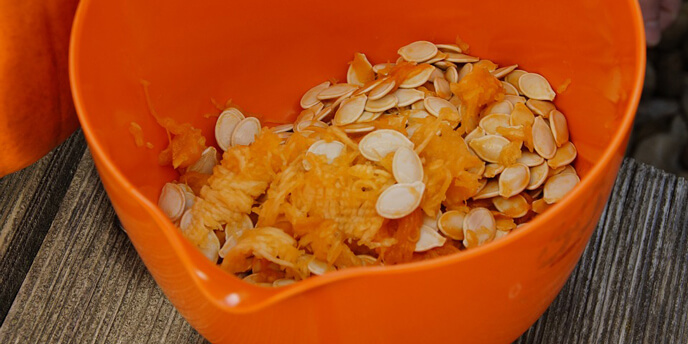 Now that you know how to reduce waste on Halloween, you can spend the holiday less terrified knowing you had a positive impact on your budget and the planet. Know of any other ways to reduce waste on Halloween? Leave us a comment below! For more tips on living sustainably and making a positive impact on your environment, take a look at the Greener Living section of our blog.