Between Thanksgiving and New Year's Day, American households produce an extra 25 million tons of garbage. Why not buck the trend this year by buying green gifts for your friends and family? With so many companies offering recycled and upcycled products, there's no shortage of sustainable gift ideas.
We've pulled together some of the coolest (and greenest) gift ideas out there to help you get started. All of the items below are made from either recycled materials or upcycled from products originally destined for the landfill. Whether you're looking for a gift for your eco-friendly friend or trying to minimize your footprint this holiday season, you'll find a unique green gift idea for everyone on your list!
Gift Sustainably This Holiday Season
Jump to Green Gifts:
For the Home Decorator
For the Frequent Traveler
For the Beverage Enthusiast
For the Music Lover
For the Kiddos
For the Pet Lovers


Planning to give mom and dad the perfect family photo this year? These upcycled picture frames from Re:Work Furnishings will give your photo the classy home it deserves. Each frame is made from reclaimed Ohio barnwood, making each one truly unique (and green!).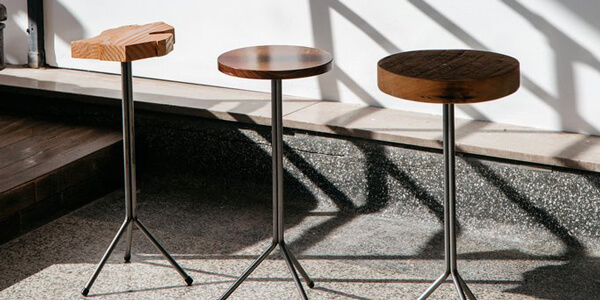 Have a friend whose décor needs a bit of an update? Kick off their home makeover with one of Woodward Throwbacks' hardwood end tables. Each table is handmade using reclaimed wood recovered from illegal dumping sites in the Detroit area. Design options include round tabletops made from pine or walnut, as well as a unique design in the shape of Michigan, minus the Upper Peninsula.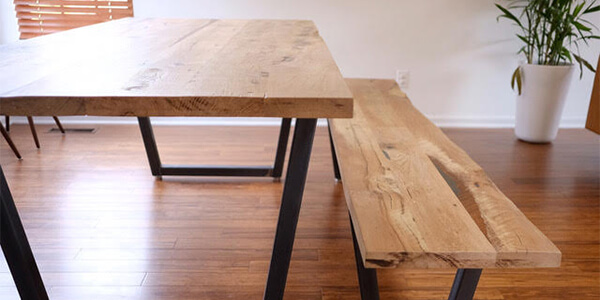 Looking for a big-ticket green gift idea for someone special? Consider going in on a piece of custom furniture. The team at Re:Work Furnishings can fabricate virtually any piece of furniture for you, including tables, chairs, shelves—even mantelpieces and doors. And of course, every piece is made from reclaimed wood.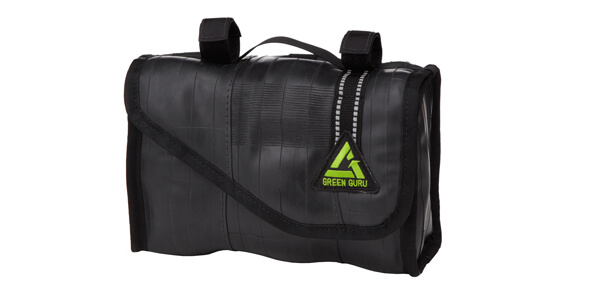 Shopping for someone who takes their lunch on the go? Consider this insulated bike bag made from reclaimed bike tubes, plastic bottles and Mylar. The bag features handy Velcro straps so you can hang it from your handlebars, as well as a handle for those mid-day strolls through the park(ing lot).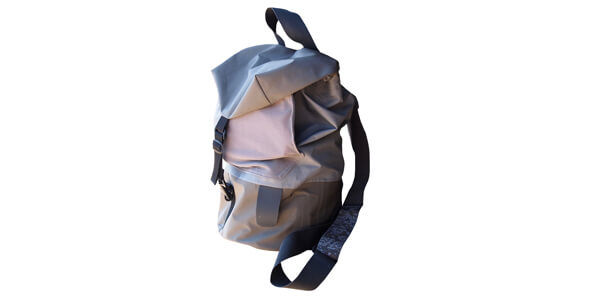 Looking for a backpack that can keep your stuff dry while hitting the trails? This upcycled rucksack from Upcycle It Now will get the job done. Made entirely from Patagonia fishing waders, this bag is durable, water-resistant and a great sustainable gift idea for the outdoors lover on your list.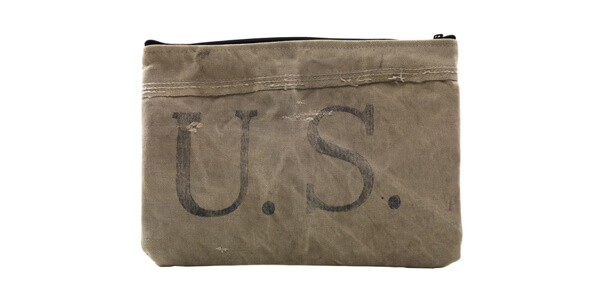 This rugged tablet case from TerraCycle is a great sustainable gift for lovers of the vintage look. The case's shell is made from repurposed U.S. mailbags, while the inside is composed of upcycled Ultrasuede to give your tablet a smooth surface to rest against. Plus, the riveted back pocket gives you a perfect place to keep thumb drives, USB cords and other small accessories.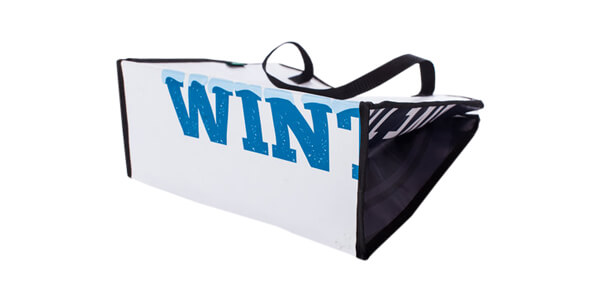 The Mile High Workshop, a small batch manufacturer in Denver, creates durable bags with a unique style. Each bag is made from upcycled vinyl banners left over from sporting events, conferences and city functions around Denver. It's the perfect size tote for carrying around groceries, clothes and any other potential armfuls.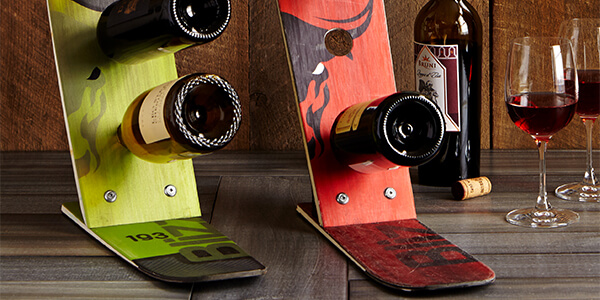 This upcycled wine rack from Uncommon Goods will appeal to both the vinophiles and the skiers on your list. Each rack is made from reclaimed skis, guaranteeing that no two wine racks are alike. With room for three of your giftee's favorite bottles of wine, this sustainable gift is the kind that keeps on giving (more wine).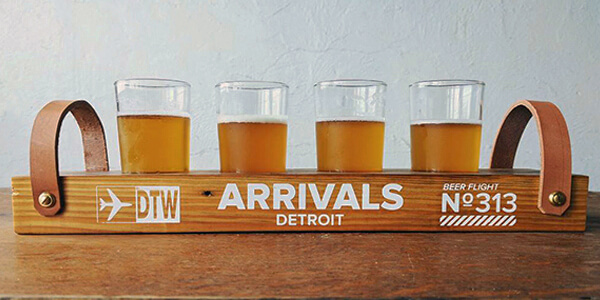 Woodward Throwbacks has all the green gifts you need for the beer lover on your list. Their reclaimed wood beer flights can be customized to feature one of seven regional Michigan airports (cue beer flight jokes) and includes a set of four sample-size glasses. If you're feeling generous this season, you can also buy a matching wooden bottle opener featuring your favorite Midwestern city or a catchy phrase.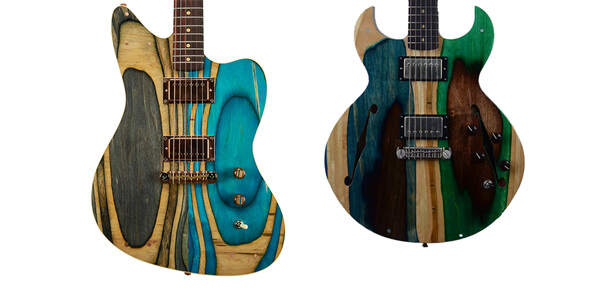 Know someone who likes to shred on the guitar and the skate park? Prisma Guitars has the perfect present for them. Their shop produces premium electric guitars fabricated from reclaimed skateboard decks. The body is composed entirely of recycled skateboards, carefully shaped by hand to create a striking and totally rad design unlike any traditionally made guitar.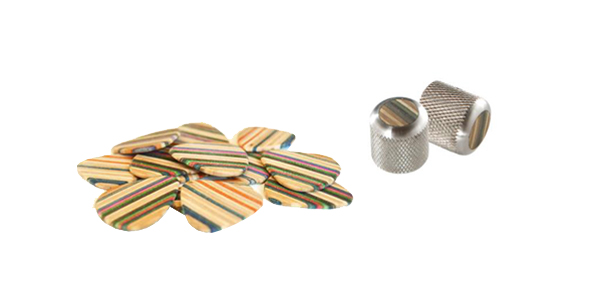 Looking for a sustainable gift that can fit in a stocking? Prisma Guitars also makes stylish guitar picks and knobs using the same pressed skateboard material as their guitars.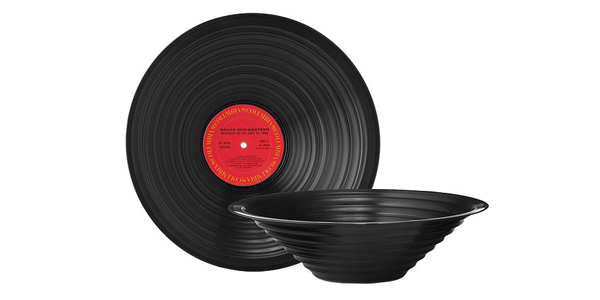 Looking for a green gift that will really make your friend listen up? Consider these upcycled vinyl record bowls from Uncommon Goods, featuring your choice of rock-and-roll, showtunes, 80s, jazz and other musical genres. Each bowl is handmade from a classic vinyl record, making a decorative piece worthy of any audiophile's collection.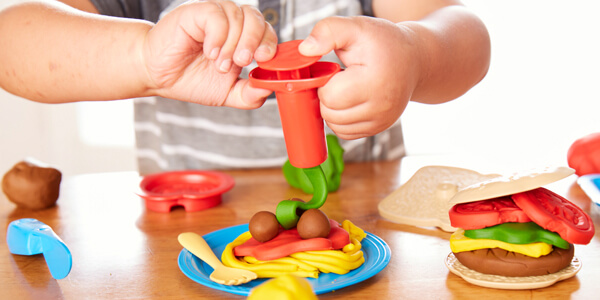 Need to shop for your kids or grandkids? Green Toys has a variety of eco-friendly gift ideas, including this fun dough set made from all-natural and recycled materials. The set includes stamps, knifes, extruders and all the other culinary accessories your child needs to create a bountiful feast. Each accessory is made from 100 percent recycled plastic, and the dough itself is made using non-toxic ingredients, including organic flour.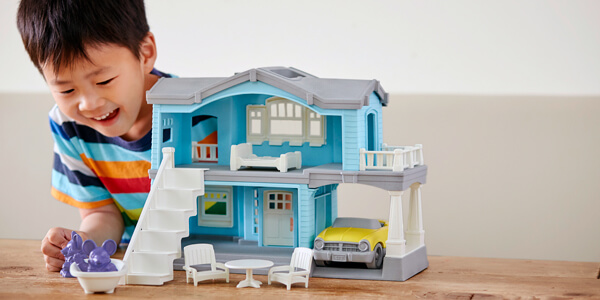 Every child needs a house playset, why not give them one that's sustainably made? Every piece of Green Toys' playset is made from recycled plastic, including the house, a bright yellow convertible, a variety of furniture and two mouse characters. But what really makes this playset an eco-friendly gift is the company's guarantee that their toys contain no BPA, phthalates or PVC – adhering to the highest consumer and environmental safety standards.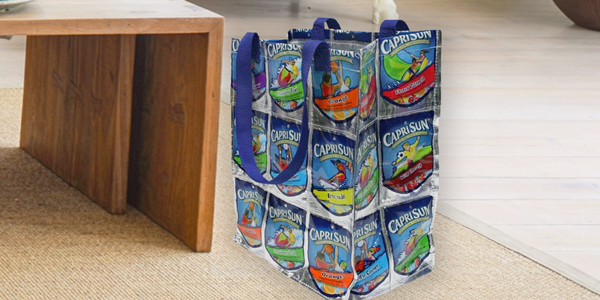 Give your kids something unique to carry their new toys around in with this upcycled drink pouch tote. TerraCycle produces each one using Kool-Aid, Capri Sun and Honest Kids drink pouches collected from volunteering schools, and donates two cents to a charity or nonprofit for each pouch collected. Looking for a few stocking stuffers to go with the tote? You can also pick up a few small upcycled goodies, including pencil cases, circuit board coasters and jewelry.

 
Available in a variety of funky styles and sizes, treat your pet to comfort this holiday season with a bed that matches their personality. Easy to clean and stitched with furniture-grade craftsmanship, the bed is filled with eco-friendly PlanetFill filler made from 100 percent post-consumer recycled plastic bottles. Every pet bed purchase helps in providing a bed to a shelter pet in need through the company's Warm Bellies Initiative.
 
Treat your pup to sophisticated dining with a high-class upcycled wine barrel feeder. Handmade in Williamsburg, Virginia, this semicircle-shaped serving tray raises your dog's dinner to a comfortable height to prevent neck or back strain and is a wonderful eco-friendly gift idea.
Go Green This Holiday Season
With these sustainable gift ideas, you'll be able to find the perfect gift and make the holidays a little greener. The Budget Dumpster team wishes you a happy, eco-friendly holiday!