The average American household produces 25 percent more garbage during the holiday season than they do the rest of the year. Does that dampen your holiday spirit? If so, make an extra effort to reduce your carbon footprint this season by finding the right eco-friendly gift for everyone on your list.
With products ranging from recycled to upcycled to sustainably made, we've built this green gift guide to help you find the right eco-friendly present for anyone.
---
Green Gift Ideas for Everyone on Your List
---
Jump to Green Gifts:
For the Fashionista
For the Homeowner
For the Athlete
For the Kids
For the Traveler
---
For the Fashionista
---

These sunglasses make a great sustainable gift for the trendsetter in your life. Created by a partnership between Costa and Bureo, these frames are made out of 100 percent recycled fishing nets and include no new plastic materials. The frames are completely recyclable so they can be responsibly disposed of if they ever do go out of style.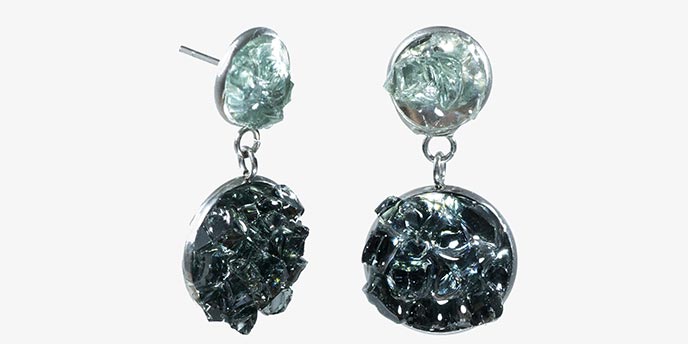 Searching for something with a little sparkle? For an eco-friendly gift for her, shop jewelry made from discarded materials. At Cleveland Street Glass, all jewelry is made from glass recovered from the street after car break-ins. The artist and owner Deanna Dionne crafts earrings, necklaces, rings and bracelets into one-of-a-kind pieces while diverting broken glass from the landfill.
---
For the Homeowner
---
Searching for an eco-friendly gift for just about anyone? Choose a beautiful set of glasses for the new homeowner or beverage enthusiast in your life. At Refresh Glass, each item is crafted from recycled wine bottles. By turning garbage from restaurants into unique glassware, the company has saved more than 1.2 million bottles from landfills.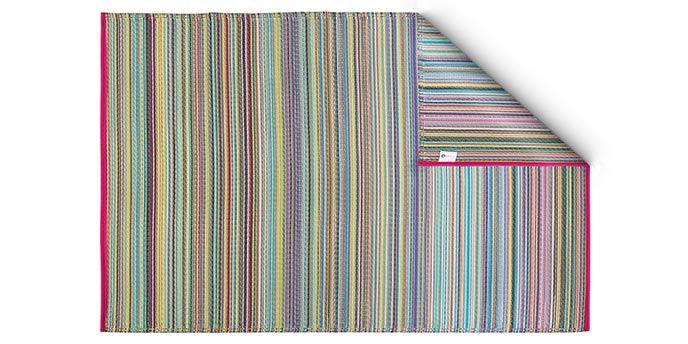 Give the gift of color this holiday season. Choose an area rug made entirely of recycled material, like reclaimed tire tubes and recycled polypropylene, to add flair and color to the homes of those on your list. These rugs by Fab Habitat are a durable, washable and best of all, sustainable gift.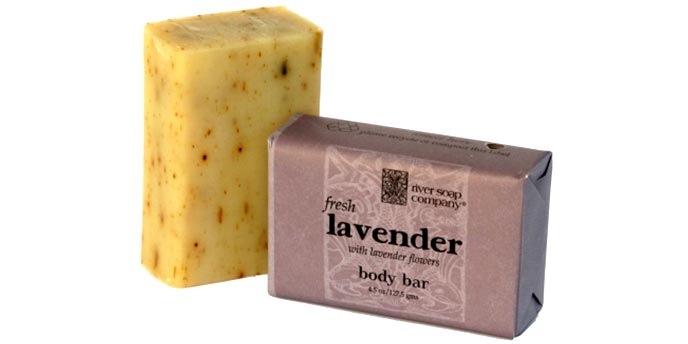 At the River Soap Company, all soaps are vegetable-based, biodegradable and packaged in 100 percent recycled cardboard. Gift buying for a vegan? These soaps are animal-product free (excluding the milk and honey scent).

Looking for a small gift that keeps on giving? Fill stockings with the gift of sustainable food storage. From professional chefs to daily lunch-packers, everyone needs an easy way to store leftovers. Bee's Wrap reusable plastic wrap is an eco-friendly gift that reduces garbage year-round.
---
For the Athlete
---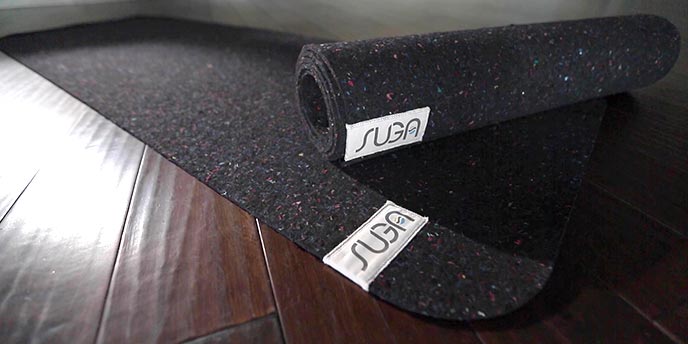 This environmentally conscious gift is perfect for the yogi in your life. Suga takes non-biodegradable wetsuits and transforms them into unique yoga mats, helping surfers and yogi's alike reduce their carbon footprint. The unique material helps provide traction whether wet or dry.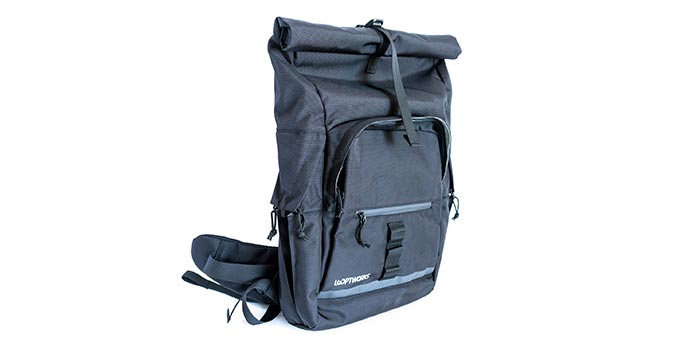 Have an avid biker or hiker on your list this year? Gift them this durable backpack that features a rolltop closure and two beverage holders so it can hold everything needed for a daily commute or a long hike. This pack is made from 100 percent upcycled materials, allowing Looptworks to save materials from the landfill.
---
For the Kids
---

Give your kids or grandkids this brightly colored animal-themed puzzle this year. Sustainably grown rubberwood and water-based stains make this gift as eco-friendly as it is cute. BeginAgain Toys uses all sustainable materials to create their green gifts including 100 percent recycled plastic and natural, BPA-free rubber.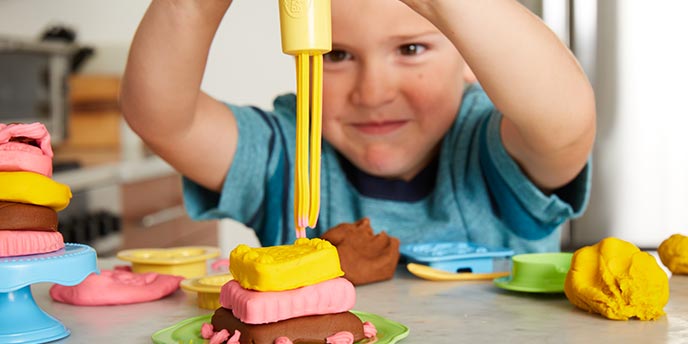 From clay shaping kits to trucks and dollhouses, Green Toys offers all the right gifts to earn you smiles this holiday season. Each toy is made of 100 percent recycled materials and is packaged the same way. The company guarantees the toys contain no BPA, phthalates or PVC – adhering to the highest consumer and environmental safety standards.
---
For the Traveler
---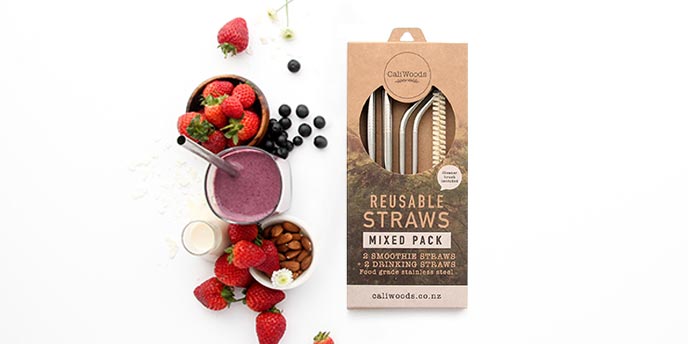 Choose a package of reusable straws as the perfect stocking stuffer for the eco-conscious traveler in your life. CaliWoods straws are made from stainless steel and are built to last. They can be used again and again in smoothies, sodas and other beverages. Help your loved ones reduce their carbon footprint everywhere they go with this sustainable gift.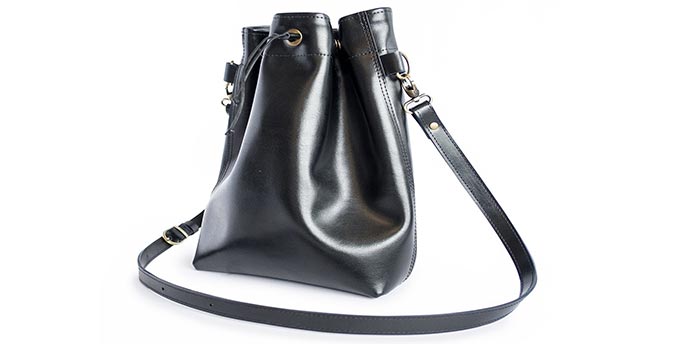 Upcycled from excess leather, this crossbody bag is the perfect size for traveling and features an external back pocket that is the perfect size for a passport. This eco-friendly gift saves more than one pound of material from the landfill and saves over 2,000 gallons of water.
---
Gift Green This Holiday Season
---
With these sustainable gift ideas, you'll be able to find the right gift to make your holiday season green and cheerful this year. Looking to do more? Make your home more sustainable year-round with these 19 everyday eco-friendly products.