The Complete Guide to Ann Arbor Recycling & Waste Disposal
Learn Where and How to Recycle in Ann Arbor
Ann Arbor is a city where green living is a way of life, rather than an optional extra. The entire city is provided with free curbside recycling services that ensure that basic recyclables, like paper and plastic, are properly recycled and reused. Drop off stations for bulky and non-recyclable wastes are also abundant throughout Ann Arbor, allowing all residents to unload their debris no matter where they are in town.
Have an item you wish to recycle? Just check out our directory to find the right place for your waste!
Automotive | Construction Materials | Electronics | Paper & Plastic | Household Items
Automotive
Cars are great for getting around, but not so great when you need to throw away parts, fluids, or even the car itself. Ann Arbor offers many places where you can take your old car batteries, fuel, and everything else.
Construction Materials
Rubble, debris, scrap, and everything else that has to be scooped out of a work site is generally bound for the landfill. But there are some construction materials that can be recycled if you know the right recycling company. We'll show you how to find the right business for your recyclable construction debris.
Electronics
Electronics are the fastest growing waste stream in the world. Fortunately, the city of Ann Arbor is on top of the rising tide of obsolete computers, cell phones, and televisions flowing into its transfer stations and recycling centers.
Paper & Plastic
The city of Ann Arbor receives curbside recycling services through Recycle Ann Arbor, a local organization that began the city's first curbside collection service in 1977. 38 years later and Recycle Ann Arbor is still at it, providing all residents with single-stream recycling services right at the curb, for free! Through their service, you can recycle paper, plastic, aluminum cans, glass bottles, juice boxes, and more. All you have to do is fill up your blue bin and leave it out for the weekly collection.
Seasonal compost collection is also available for yard waste, food scraps, and more beginning in April and continuing through December of every year. Compost materials can be placed in yard bags or a separate compost bin available for purchase at City Hall.
Household Items
Within every home there is a cramped corner that is literally stuffed with boxes, the contents of which have been forgotten for years, even decades. Though it isn't hard to take a guess at what they contain: clothing, old paint cans, toys, newspapers, magazines, maybe even some old Billy Beer cans leftover from Carter's first go at the presidency.
For Everything Else…
Household Hazardous Waste Collection in Ann Arbor
Ann Arbor residents can use Washtenaw County's Home Toxics Collection Center to safely dispose of common hazardous waste from around the home. The center is open the first three Saturdays of every month from April through November from 9am til noon, and December through March by appointment only. It is a free service available to all Washtenaw County residents.
Washtenaw County Home Toxics Collection Center
(Call for Drop-Off Dec-March)
705 N. Zeeb Rd., Ann Arbor
(734) 222-6874
Commonly Accepted Items:
| | |
| --- | --- |
| Asphalt | Bases & Acids |
| Mercury & Mercury-Containing Products | Nail Polish Remover |
| Paint (Liquid Latex & Oil-Based) | Stains & Varnish |
| View Complete List | |
Local Landfills & Transfer Stations:
Recycle Ann Arbor-Recovery Yard

7891 Jackson Rd. Ann Arbor, MI 48103

(734) 426-2280

Recycle Ann Arbor-Drop Off Station

2950 East Ellsworth Rd. Ann Arbor, MI 48108

(734) 971-7400

Arbor Hills Landfill

10690 Six Mile Rd, Northville, MI 48168

(248) 347-9899

Monroe's Material Recovery Facility & Recycle Center

10025 Industrial Dr, Hamburg, MI 48139

(810) 231-3379
Recycling Success Stories in Ann Arbor
The Ann Arbor Upcycle Project Keeps Arts & Crafts, Crafty
If a single word could apply to the entire upcycling movement, it would be resourcefulness. That's exactly how the Ann Arbor Upcycle Project works. It receives donations of yarn, fabric, canvas, and more and distributes them back to the local community using what they describe as a "participatory pricing structure", meaning customers can pay what they want for the materials on offer.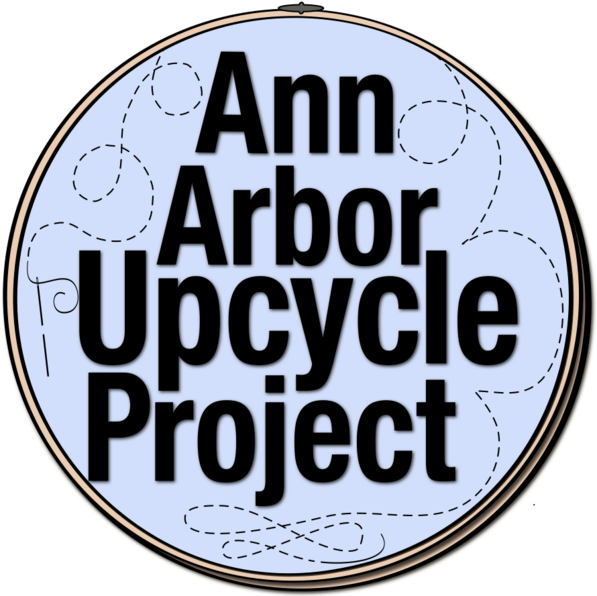 The idea behind the project is to spark creativity among members of the community who may not otherwise have access to the kinds of materials that can be found at the Ann Arbor Upcycle Project's store. Of course, there are plenty of large chain stores that can provide a thin paintbrush and stencils, but the markup can be prohibitively expensive, especially for a full-time artist. That's why the Upcycle Project makes a point of gathering up all those forgotten and unwanted craft supplies from people's basement and attics, and pools them altogether for Ann Arbor's creatives to use for their arts and crafts. Otherwise, all that potential art would just end up in a landfill.
Recycle Ann Arbor: A Pioneer of the Recycling World
During the 1970's, the idea of curbside recycling was a novel one, with very few cities even considering the notion of driving around collecting people's paper and plastic waste and taking it anywhere besides the landfill. Recycle Ann Arbor saw that the future of recycling would require an efficient curbside collection system, and pioneered the first such service in parts of Ann Arbor beginning in 1978. Residents were issued with some of the first recycling bins in the nation, allowing them to recycle basic materials just by leaving them at the curb.

Three years later, Recycle Ann Arbor was granted the first contract to collect recyclables from all Ann Arbor residents on a monthly basis. A service that has since grown to include weekly curbside collections and several recycling & reuse programs designed to divert everything from wood to carpets from the landfill. Their efforts have certainly paid off as the city estimates that 50% of household debris is diverted from the landfill, with single-family homes recycling between 80-85% of their waste.