The Complete Guide to Cleveland Recycling & Waste Disposal
Find the Right Cleveland Recycling Center
Have you ever had something sitting in your garage or basement that you weren't quite sure what to do with? You figure there's probably someone out there who can recycle it, or at least take it off your hands, but you don't even know where to start looking. Fortunately, with our waste & recycling guide you can find a recycler, scrapper or disposer for just about anything in the Cleveland area. From the peaks of Pepper Pike to the shores of Bay Village, you'll find a recycler for everything from tires to mattresses and everything in between. So, do your part and start recycling the junk and debris you have lying around the home. You might just help give a boost to Cuyahoga County's 35% recycling rate.
Automotive | Construction Materials | Electronics | Paper & Plastic | Household Items
Automotive
Cars are great for getting around, but they are prone to leaks, breakdowns and all sorts of mechanical mishaps that can leave you with a lot of leftover parts to scrap. Here are some places around town where you can drop off your automotive parts.
Construction Materials
Have a rug lying around that you'd like to make disappear? Or perhaps you have some old bathroom tiles that you don't want to see go to waste? Well you don't necessarily have to dump your old construction materials. There are plenty of companies around the Cleveland area that will either recycle or properly dispose of your construction debris.
Electronics
Old electronics can either be recycled or donated depending on their condition. So if you have a closet full of old desktops, laptops, LCDs, flip phones, smartphones, and regular old rotary phones (just kidding, no one wants those), consider emptying it out and donating them towards a good cause.
Paper & Plastic
Will that be paper or plastic? Either one is easily recyclable if you know where and how to do it. The city of Cleveland offers single-stream curbside recycling of both plastics and paper which means you can put all your recyclables in a single bin and leave it for the weekly collection.
If you live outside the city proper, your recycling options might be slightly limited, depending on where you live. Check this list on the Solid Waste Management District's website to see where you can recycle in your neighborhood.
Household Items
Within every household there is a basement, and within that basement, there is an untold number of things lying around that no one knows what to do with. Old jeans, battered mattresses and plenty of outdated decorations. Fortunately, there's plenty of places around Cleveland where you can take these items to ensure they're recycled or disposed of properly.
For Everything Else…
Hazardous Waste Drop-Off:
The average home contains all kinds of debris and materials that are considered hazardous waste, including the following items:
| | |
| --- | --- |
| Solvents | Varnishes |
| Paint Thinner | Pesticides & Herbicides |
| Household Cleaners | Pool Chemicals |
| Automotive Fluids | Adhesives |
| Kerosene | Fluorescent Bulbs |
You can dispose of these items through the Cuyahoga County Solid Waste Management District's household hazardous waste disposal program. You can find your local drop off location on the County's website here.
Electronics Buyback Programs:
Gazelle

will take your old smartphone in exchange for cash or gift cards.

Best Buy

Accepts virtually any used electronics for recycling including computers, laptops, audio equipment, batteries, cords, & cell phones. Processing fees may be required for certain electronics such as old school CRT televisions.

uSell

Sell any used smartphone to uSell, including the broken ones buried in a box in your closet, and receive payout commensurate with the value of your phone.
Take What Remains to Your Local Landfill:
Municipal Solid Waste Landfills:
Construction & Demolition Debris Landfills:

Cuyahoga Regional Landfill

6640 Cochran Rd.

Solon, OH

44139

(800) 963-4776

Rosby Resource Recycling

4963 Schaaf Lane

Brooklyn Hts., Ohio

44131

(216) 661-6102

Harvard Refuse Landfill

7720 Harvard Ave

Cleveland, OH

44105

(216) 883-8155

Stark C&D Disposal

7280 Lisbon St.

East Canton, OH

44730

(330) 488-6161

Norton Environmental Landfill

9191 Postal Dr.

Cleveland, OH

44147

(440) 740-1186

Boyas Excavating

11311 Rockside Rd.

Valley View

44125

(216)-524-3620
List of Public Transfer Stations
Recycling Success Stories in Cleveland
How Quasar Energy Uses Yesterday's Food Scraps for Energy
Cleveland's West Side is home to a huge metal stomach. This stomach is hungry; hungry for food scraps, agricultural byproducts, and raw sewage. Yum! The big metal stomach is what's called an anaerobic digester, essentially a large silo or dome with some extra machinery attached to it that can turn its organic fuel into some highly useful things.

One of these things is electricity. Quasar's digesters collect the methane produced by the decaying food, and whatever else is locked up inside the silo, and then burns it inside a gas turbine to produce electricity. The process is both renewable and low-emission, providing a clean source of energy while also reusing organic waste that would otherwise decay inside a landfill.
Vadxx's Strange Brew Turns Soda Bottles into Diesel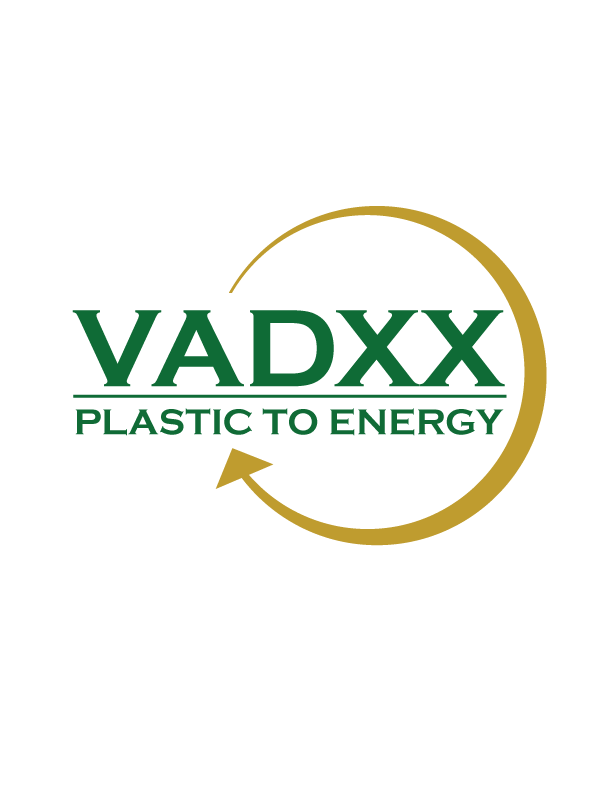 There's a new recycling method brewing in Cleveland's backyard. The Akron startup, Vadxx, has spent years perfecting a novel approach to plastic recycling, one that can theoretically utilize any form of non-hazardous plastic. Since virtually all plastics are derived from petroleum, there is a huge potential for anyone who can find a way to convert things like plastic bottles back into petroleum, and Vadxx thinks they have it figured out.
Their process works by essentially boiling plastic waste until it forms a vapor which then travels through a condenser where it reverts back to liquid form. Once in liquid form, the petroleum brew can be sold as natural gas, the same stuff that heats your home and runs your gas stove. Vadxx operates a 2-acre plant in Akron that will be able to process 60 tons of waste per day, enough to fill 8-12 tanker trucks, once it reaches full capacity.
Recycling the Rust Belt with Rust Belt Reclamation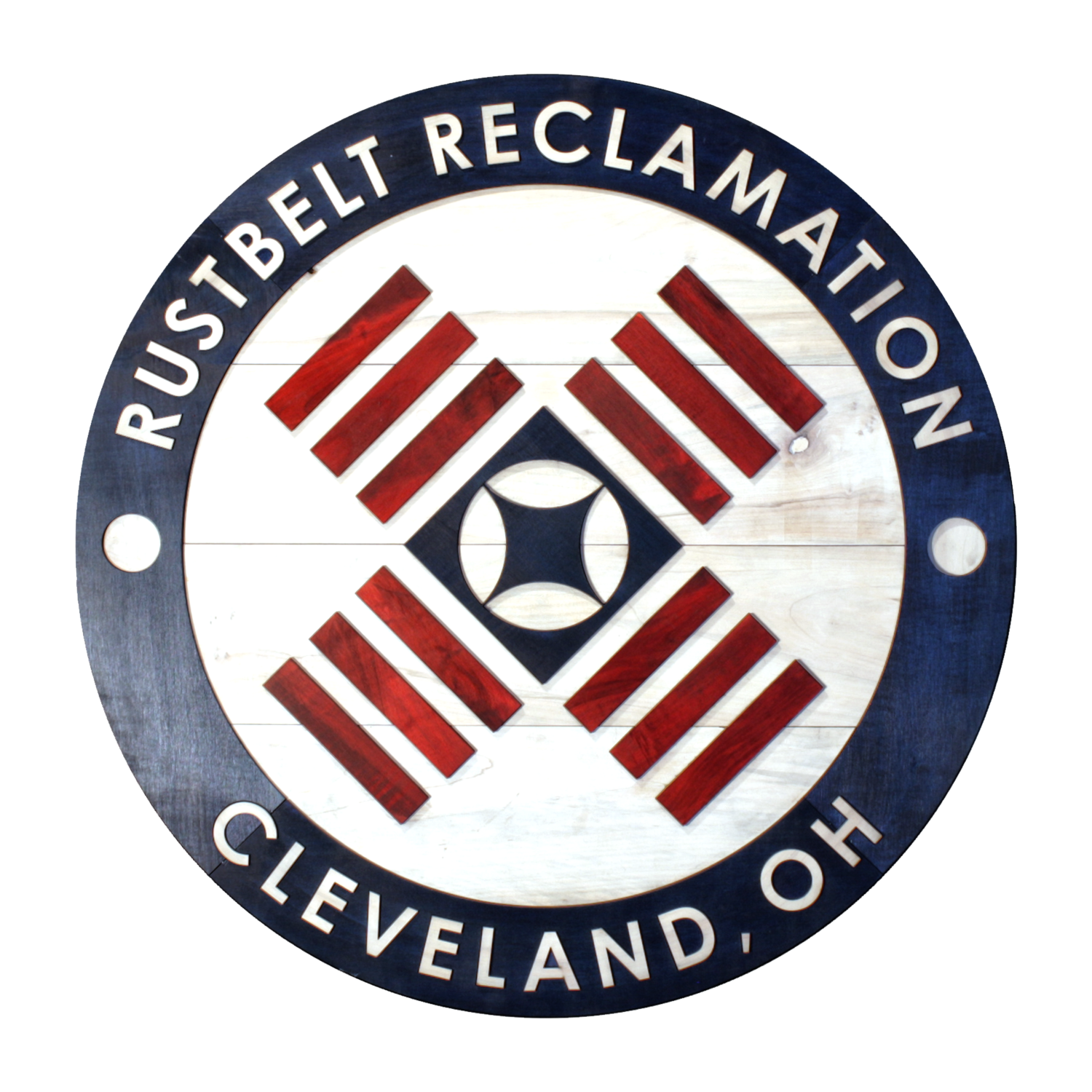 Rust Belt Reclamation is a company dedicated to the idea of renewal and rejuvenation. Operating out of an old industrial mill, this homegrown Cleveland operation uses reclaimed wood from
abandoned structures throughout the city to fabricate new furniture and wall features. Every piece of wood they harvest is labeled by the location it was recovered from, allowing customers to identify the exact piece of Cleveland that went into the manufacturing of their new table or chair.
Much of the wood collected by Rust Belt Reclamation is sourced from the city's old industrial buildings, ones that are due for demolition. Not only does this keep more materials out of the landfill, it helps preserve an exquisite stock of old growth lumber that is both longer lasting and more appealing to the eye than virgin lumber stock.