The Complete Guide to Syracuse Recycling & Waste Disposal
Learn Where and How to Recycle in Syracuse
The city of Syracuse is the emerald jewel of upstate New York. It is a city that values greenery in all its forms, from public parks to robust recycling services. The Onondaga County Resource Recovery Agency reports a recycling rate of over 60% (OCRRA) for the Syracuse area, vaulting the city and its environs among the ranks of world-class sustainable cities like San Francisco and Seattle. How do Syracusans maintain such a green recycling profile? The city maintains a single-stream recycling service that collects every recyclable in one bin, rather than separate containers. This dramatically improves the participation rate among residents and businesses alike, who recycled 37,760 tons and 187,400 tons respectively in 2011. And the city's commitment to green waste management has only increased in the years since.
Want to do your part to maintain Syracuse's sky-high recycling rate? Look here to find a green, responsible way to dispose of all your junk and debris. Every local resource you need to keep green with your recycling is listed here; including car parts, household hazardous waste, construction debris, appliances and more.
Automotive | Construction Materials | Electronics | Paper & Plastic | Household Items
Automotive
Cars have a lot of moving parts and fluids, which under ideal circumstances stay inside the car. But at some point every car starts letting itself go, with dead batteries and flat tires usually being the first sign of aging. When that starts happening, we can help you find the right place for all those parts.
Construction Materials
Have you just replaced your roof? Completely transformed your cozy little living room into a ginormous living space for eight? In either case, you've probably got some construction and demolition debris left over. Fortunately for you, there are plenty of places in the Syracuse area where you can take the leftovers!
Electronics
Throwing away old electronics should always be a last resort, especially considering the numerous recycling options Syracusans have available to them. Here you'll find options for both recycling and donating your old computers, cell phones and more.
Paper & Plastic
Syracuse provides everyone with a big blue bin where they can toss in all of their recyclables, including paper and plastic. But there are some restrictions on the kinds of paper and plastic products you can put in your bin. Use the table below to figure out which items are A-okay to put in your bin and which are not.
What goes in your blue bin:
| | |
| --- | --- |
| Newspapers | Magazines |
| Catalogs | Softcover Books |
| Carboard | Pizza, Pasta, and Cereal Boxes |
| #1 & #2 Plastic Bottles | #5 Plastic Jugs |
| Cans & Jars | Papers, Mail, Envelopes |
What doesn't go in your blue bin:
| | |
| --- | --- |
| Cardboard with Wax, Plastic, Styrofoam | Paper Plates & Cups |
| Paper Towels, Tissues, and Toilet Paper | Hard Plastics |
| Plastic Bags | Motor Oil Bottles |
Household Items
Everything in your household falls into two broad categories: items in use, and clutter that should be thrown away or donated. When it comes to the latter, you want to be sure you are on top of it and know where to take all those extra odds and ends before spring arrives.
For Everything Else…
What to Do with Household Hazardous Waste
The city of Syracuse offers residents a household hazardous waste drop-off program that accepts a wide array of hazardous items for disposal. In order to use this program, you must make sure you have an appointment scheduled with Environmental Products and Services of Vermont five days in advance of your drop-off date.
Environmental Products and Services of Vermont
532 State Fair Boulevard
Syracuse, NY 13204
(315) 451-6666
Hours: 6:30 am – 6:00 pm
Acceptable Items:
| | |
| --- | --- |
| Automotive Products | Cleaning Supplies |
| Garden Supplies | Pesticides |
| Painting Supplies | Kerosene |
| Fluorescent Light Bulbs | Mercury Thermometers |
| Lighter Fluid | Smoke Detectors |
Local Landfill & Transfer Stations
Camillus Landfill (C&D Only)

Belle Isle Road, Syracuse, NY 13209

(315) 488-4846

Rock Cut Road Drop-Off Site (MSW + C&D)

5808 Rock Cut Road

Jamesville, NY 13078

(315) 453-2866

Ley Creek Transfer Station (MSW + C&D)

5158 Ley Creek Drive

Liverpool, NY 13088

(315) 453-2866
Recycling Success Stories in Syracuse
When You Don't Have a Landfill, You Must Burn!
Syracuse is unique among upstate cities in that it doesn't rely entirely on landfills for waste management. Instead, it uses a waste-to-energy facility that burns the city's non-recyclable trash and uses the resulting energy to generate electricity. Burning the city's trash offers a number of advantages over landfilling, the primary benefit being that far less landfill space is required for storing the leftover waste. The other benefit of course is gaining an additional source of low-carbon energy for Syracuse.

The Onondaga County WTE Facility began construction in 1992, and started burning two years later. Since then, it has expanded its capacity to provide enough power for 25,000-30,000 homes and cut the amount of landfill volume needed for the city by 90%.
Colleen's Creative Outlet Finds a Use for Old Clothing
Colleen is a native Syracusan who, after 20 years in the metal health field, decided to set up her own design studio for upcycled clothing. Her materials are derived from used clothing donated by customers who are looking for a unique shirt or coat. In one case, a customer asked her if she could make a new shirt for her husband using his old ties. She happily obliged.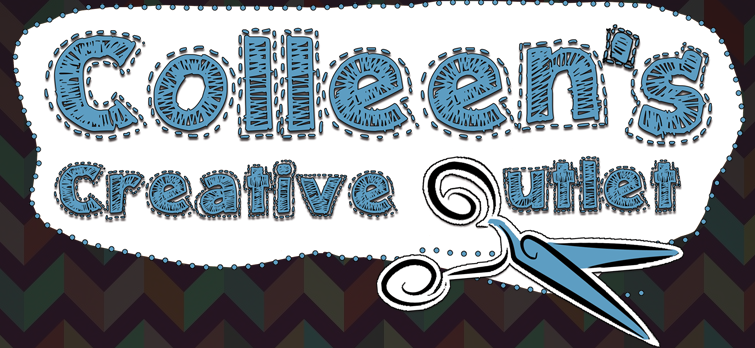 All of her designs are offbeat, designs she refers to as "play clothes for adults". Her clothes have struck a chord with many in the Etsy community, where her designs are sold online. She is also a frequent sight at arts and fashion shows across upstate New York.