What is Hazardous Waste and How Do I Dispose of It?
Hazardous waste is unwanted or unusable material that can be unsafe to humans or the environment if thrown out improperly. It comes in many forms and from many sources, including normal, everyday household products such as cleaning supplies, electronics, appliances and more.
If you come across hazardous waste while cleaning up at home, it's important to know how to dispose of it since it cannot be handled like other trash items. Learn how to keep yourself, your community and your local environment out of harm's way with our guide to hazardous waste items.
Jump to: How to Dispose of Hazardous Waste
How to Tell if Waste is Hazardous
According to the Environmental Protection Agency, there are three main types of hazardous waste: listed, characteristic and mixed radiological wastes.
Listed and mixed radiological wastes typically include industrial wastes from manufacturing practices such as iron and steel production, petroleum refining, or processes involving radioactivity.
Characteristic wastes are more common – they are materials that are either flammable, corrosive, reactive or toxic, and can be found in almost every home. We've broken down these four hazardous waste characteristics, along with their international GHS Hazard Symbols, to help you identify and dispose of dangerous materials more easily.
What are the GHS Hazard Symbols?
The Globally Harmonized System for Classifying Hazardous Chemicals (GHS) is a system used to standardize the labelling of hazardous products. Originally developed by the United Nations, the system was designed to make it easy to identify dangerous materials at a glance, and has been adopted in most major countries around the world.
Though the symbols, also called pictograms, were not designed to classify hazardous waste items, they often correlate to the four hazardous waste characteristics as defined by the EPA. For example, a product with the 'Flammable' GHS symbol on its label would more than likely be classified as flammable hazardous waste by the EPA.
There are 9 GHS symbols used on labels to alert consumers to various physical, health and environmental hazards within certain products. When thrown away, each of these hazardous material types can be considered either flammable, corrosive, reactive or toxic wastes. Read on to learn more about these substances and how to dispose of each accordingly.
Waste is considered hazardous if it is: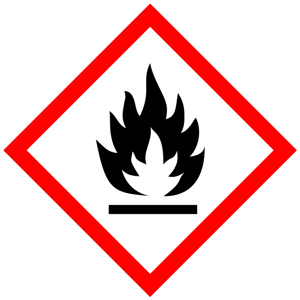 Flammable
Flammable, or ignitable wastes are materials that burn easily or can rapidly worsen an existing fire. Flammable hazardous waste can be in either solid, liquid or gaseous form. Liquid flammable wastes are fluids that have a flash point – or can catch fire – at temperatures below 140 degrees Fahrenheit. No matter which form you're dealing with, it's important to throw flammable items away properly, as they can catch fire if tossed in the regular trash. Something as small as a spark from the garbage truck or a lit cigarette can turn flammable hazardous waste into a major blaze in just a few minutes.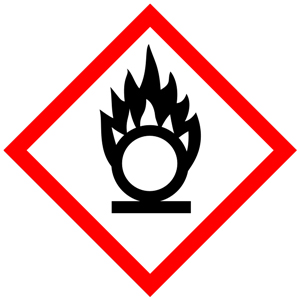 Examples of Flammable Hazardous Waste
Nail polish remover (Acetone)
Rubbing alcohol (Isopropyl alcohol)
Diesel fuel, motor oil and kerosene
Cleaning solvents
Matches and flares
What is an oxidizing agent?
Oxidizing agents, or oxidizers, are chemicals that give off oxygen when they come into contact with other substances. Because oxygen feeds flames, oxidizers can intensify an existing fire. They can also react with other chemicals dangerously. They are found in a variety of household products. Some oxidizers, like hydrogen peroxide, are safe to use and can be disposed of normally. Others, like pool chlorine, furniture polishes or fertilizers with ammonium nitrate, can release toxic fumes or react explosively with other chemicals or flames. Products with the Oxidizing Agent symbol should be disposed of properly at a hazardous waste facility, or as directed on the product's packaging.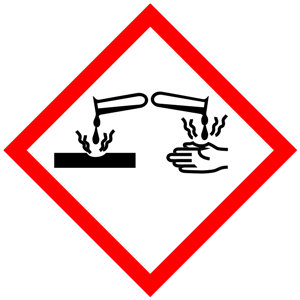 Corrosive
Corrosive wastes are extremely acidic or basic materials that can damage human skin on contact and sometimes eat through metal. They pose a serious risk to waste workers and the environment without the proper precautions. Some are strong enough to erode heavy-duty containers – including steel drums, dumpsters and trash bins. Some of these wastes can also contaminate groundwater and harm aquatic life in the surrounding area if thrown out improperly.
Examples of Corrosive Hazardous Waste
Chlorine bleach
Rust remover
Oven cleaner
Automotive lead-acid batteries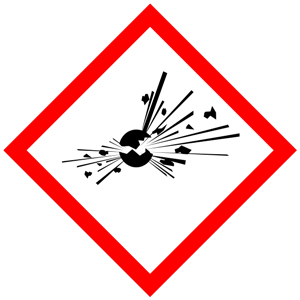 Reactive
Reactive wastes are materials that are unstable under regular conditions. Many reactive wastes are considered explosive materials. Some may explode under normal pressure or temperatures, while others may react when exposed to water. Compressed gases, including unemptied aerosol cans, run the risk of exploding in the heat of a landfill, or in the garbage truck compressor. However, reactive wastes do not always explode – some may release toxic gases when exposed to other common chemicals. These fumes can cause serious chemical burns to a person's eyes, nose, throat and more.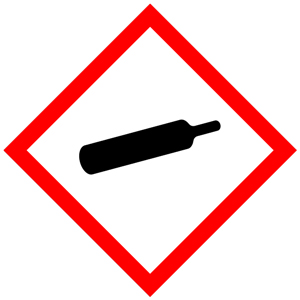 Examples of Reactive Hazardous Waste
Fertilizer (Ammonium nitrate)
Propane and oxygen tanks
Partially filled aerosol cans
Ammunition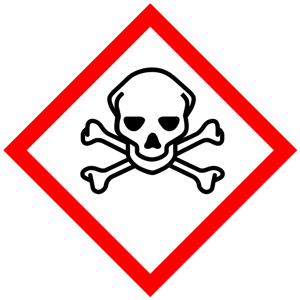 Toxic
Toxic wastes are materials that can be harmful or deadly if consumed or absorbed into the skin. Some toxic wastes can cause severe eye or skin irritation, respiratory issues, and even environmental contamination if not disposed of properly, which can impact the local ecosystem and watershed.
Biohazardous or infectious materials, including used needles, can also be considered toxic waste. While the symbol for biohazardous or infectious materials is included in the UN Model Regulations, it is not considered part of the GHS due to the nature of the hazard.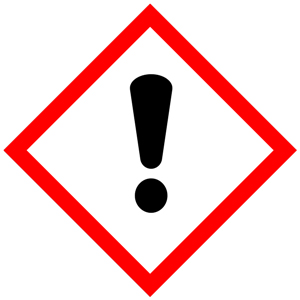 Examples of Toxic Hazardous Waste
Medications
Antifreeze
Pesticides
Compact fluorescent lightbulbs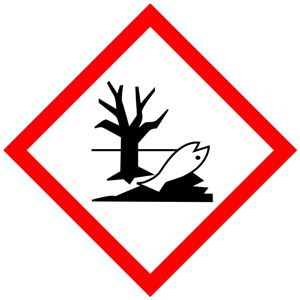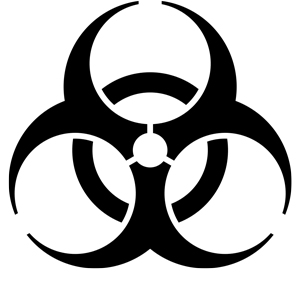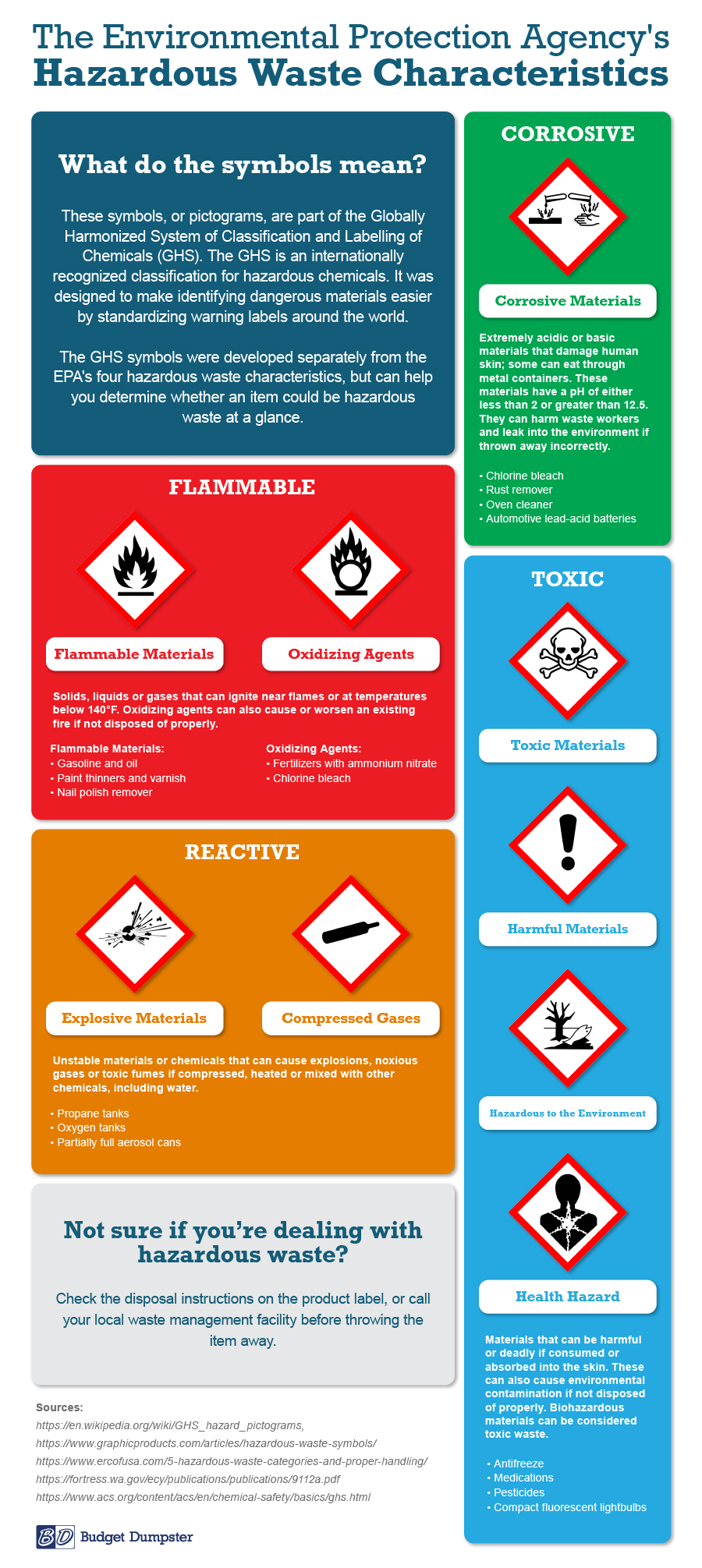 What is Household Hazardous Waste?
Household hazardous waste, sometimes abbreviated as HHW, is flammable, corrosive, reactive or toxic waste that, as its name suggests, can be found around the house. It includes a wide variety of cleaners, chemicals and other materials that many people use every day. While they may be safe when used correctly in the home, throwing household hazardous waste items in a trash bin or dumpster can pose a risk of fires, dangerous chemical reactions, explosions, environmental contamination and more during the normal disposal process. Check out the tips below to learn how to handle some of the most common forms of household hazardous waste.
How to Properly Dispose of Hazardous Waste Items
Important: Throwing hazardous waste into your trash or dumpster can be dangerous and expensive. Improper or illegal disposal of these items can result in fees and fines. Avoid these by handling your materials correctly. Many of these items can be taken to your local household hazardous waste facility – use Earth 911's Recycling Search to find one near you.
Frequently Asked Questions About Hazardous Waste
Still Not Sure If Your Waste is Accepted?
Keep in mind that even if a material isn't hazardous, it still might not be allowed in a dumpster depending on where you live. If you're renting a dumpster and need to know if your debris is allowed, give us a call at 877-220-6380. Our waste removal experts can let you know what items are accepted in your area.