How to Get Rid of Junk
Some cleanups are simple: clear out the junk and toss it in the garbage. But if you've got too much trash and not enough trash can, you may be wondering how to get rid of all that junk. Is it better to hire a junk removal service, rent a dumpster or go with something else? Whether you're cleaning out the garage or the entire house, check out the following junk removal options to help you choose the right one for your cleanup.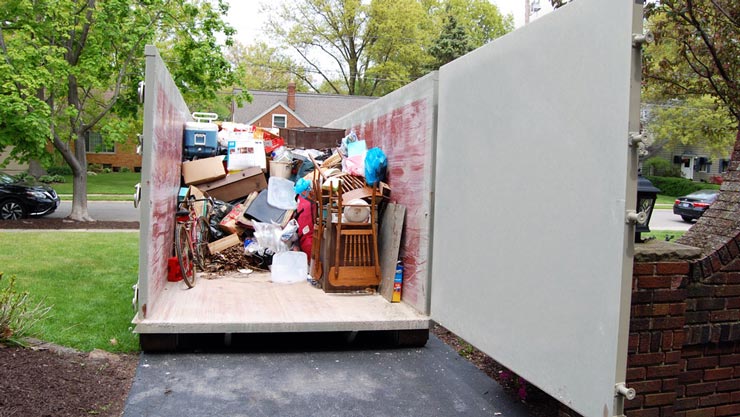 Choosing the Right Junk Removal Option for Bulk Disposal
1. Order a Dumpster for Your Junk
If you have a lot of old or broken furniture, housewares, and other residential junk to get rid of, you can have a junk dumpster delivered to your driveway for an easy cleanup. Roll off containers come in a variety of sizes and are great for throwing out several tons of debris affordably. This option is best if you have to get rid of a large amount of waste on a budget and want to clean up at your own pace. Self-service dumpster rentals are flexible enough to allow you to hang onto your container for as long as you need to get the job done. And when you call to rent a junk dumpster, you'll receive a flat-rate quote right over the phone so you'll know what you're paying before it even arrives.
Benefits
Things to Consider

No need to be home for pickup or delivery.
An affordable, flat rate is provided before your rental even arrives.
Offers a guaranteed, scheduled junk disposal option
Flexible rental periods allow you to work at your own pace.
Search for Dumpster Rental Prices in Your Area
or search your city/zip below
2. Use a Full-Service Junk Removal Company
Hiring a junk removal company is ideal if you're throwing out one or two big-ticket items, like a kitchen appliance or a dining room set, and need a little extra help to do it. The company will typically schedule a two-hour pickup window and send two professionals out to load your items into their truck. Because junk hauler pricing is volume-based, keep in mind that your price will increase with every item you throw away, and you will not be able to receive a quote until their professionals arrive and take a look at your debris.
Benefits
Things to Consider

Heavy lifting is done for you.
Allows you to schedule a specific time to get rid of junk.
Offers a guaranteed, scheduled junk disposal option.

Not ideal for full-scale home cleanouts.
Cannot get a quote until the junk removal team has arrived on-site.
Cleanup time is limited to a two-hour window.
3. Buy a Dumpster Bag
If you have more than a few big items to toss but not enough to rent a dumpster for your junk, a dumpster bag may be a good option for your cleanup. Dumpster bags are large waste bags that can be used to dispose of up to 3 cubic yards – or 3,300 pounds – of material. They are designed for single use and can be purchased at most major home improvement stores. Dumpster bag pickup services are not available in all areas, so before purchasing one, check to make sure that they are offered near you. Also, dumpster bag trucks use a hydraulic, extendible arm to grab and load the bag onto the back end. Because of this, you will need to keep your dumpster bag within 18 feet of the street in order for a successful pickup. While the dumpster bag itself may be fairly inexpensive, the cost to have it picked up can be $129 or more per bag, which can add up if you're working on a bigger cleanup.
Benefits
Things to Consider

Ideal for smaller junk removal or decluttering projects.
Can purchase a dumpster bag whenever you need to get started.
Schedule your final pickup whenever you're finished.

Not cost-efficient for more than three to six cubic yards of junk.
You load your own materials.
Pickups not available in all areas.
---
Junk Removal Costs
The cost of junk removal depends on the amount of junk you have and how you choose to get rid of it. A 15 cubic yard junk removal truck can cost $550 or more to fill, while a 15 yard junk dumpster costs an average of $423 to rent. Dumpster bags can cost around $30 to purchase, plus an additional $129 or more to have them picked up.
To help you better estimate the volume of your total waste, learn how to calculate a cubic yard and then check out the table below to find the best option for your budget.
Junk Removal Option
Cost to Remove 3 Cubic Yards of Junk
Cost to Remove 10 Cubic Yards of Junk
Cost to Remove 15 Cubic Yards of Junk

Renting a Junk Dumpster

$408
(one 10 yard dumpster)
$408
(one 10 yard dumpster)
$423
(one 15 yard dumpster)

Hiring a Junk Removal Company

$200 - $240
(1/5th full load)
$410-$450
(2/3rds full load)
$500-$550+
(full load)

Buying a Dumpster Bag

$160
(one bag +pickup)
$480
(three bags + pickup)
$800
(five bags + pickup)
Should You Tip Junk Removal Helpers?
Some junk removal companies may also expect a tip for their professionals on top of their original price. Check the website beforehand, and if gratuities are expected, follow the standard tipping guidelines of 15 to 20%.
---
Removing Different Kinds of Junk
Sometimes, the best junk removal option can depend on the type of materials you're throwing out. Whether it's household clutter such as old furniture or broken electronics, or construction debris including concrete, brick or rocks, find the right disposal guide below to learn more about how to get rid of your junk items properly.
Household Junk
Construction Debris
---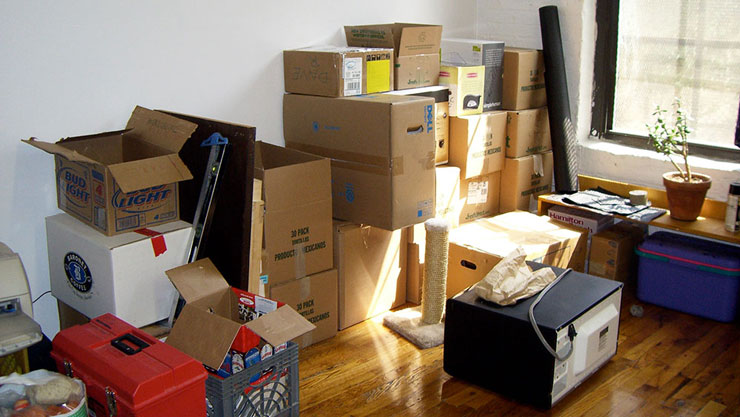 Other Ways to Get Rid of Junk
You know the old saying – one man's trash is another man's treasure. If your junk is only junk because you don't use it anymore, here are a few ways to repurpose your items without sending them to the dump:
Have a Garage Sale: Before you toss everything, see if you can make a little cash from your unwanted items with a yard sale.
Take It to a Consignment Shop: Thrift stores, pawn shops and consignment shops are another great way to sell old junk you may have accumulated throughout the years.
Donate It: If - and only if - your items are in good, working condition, and you simply don't need them anymore, you may be able to donate them to your local Goodwill.
Recycle It: Some things like paper products, plastic bottles or textiles may be able to be recycled at a local center near you.