How to Dispose of Concrete

Wondering what to do with the broken concrete or asphalt from your driveway removal? By now, you may have found that disposing of concrete, asphalt and other building materials isn't as simple as leaving them at the curb.
Here you'll find a few options for concrete and asphalt disposal, as well as recycling options and pricing information to help you find the best waste removal solution for your project.

Concrete & Asphalt Disposal Options
Before choosing an asphalt or concrete disposal option, you'll want to know the amount of materials you're removing – both the physical size and weight. This will help you determine the most cost-effective choice for disposing of your heavy construction materials.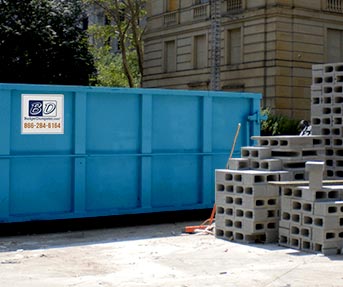 1. Rent a Roll Off Dumpster
This is a quick and affordable way to dispose of concrete, asphalt and other heavy construction debris, such as bricks. Roll off dumpsters can typically handle anywhere between three and twelve pickup truck loads of material, providing a much more efficient disposal option. You can schedule your dumpster rental when it's convenient for you, so you'll have control of when the debris is removed and can work at your own pace. Once the dumpster is delivered, simply load it up and call back to get rid of the concrete and asphalt fast.
Benefits
Things to Consider

No need to be home for pickup.
An all-inclusive, affordable rate is provided before your rental even arrives.
Offers a guaranteed, scheduled disposal of your concrete or asphalt.

Best for large amounts of debris.
You load your own materials.
Dumpster sizes and weight limits can vary depending on your location.
Search for Dumpster Rental Prices in Your Area
or search your city/zip below
---
2. Check Craigslist or Freecycle
The classifieds are a great place to get rid of asphalt and broken concrete, as contractors and DIYers can repurpose the old materials for new projects. Check the "Wanted" section, or create a listing of your own to have someone else dispose of your concrete and other building materials for you. While you may not be able to sell the materials for a profit, you can list the concrete or asphalt for free, provided the buyer handles the hauling.
Benefits
Things to Consider

Free concrete disposal option.
Allows concrete to be recycled.

Not a guaranteed removal option.
Not ideal for large amounts of material.
Debris removal time depends on buyers.
---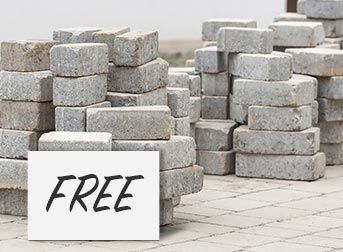 3. Leave a 'Free' Sign Out
If you don't want to go through the trouble of finding a buyer online, you can always get rid of asphalt and concrete with a "For Free" sign at the end of your drive. This is ideal if your property is near a roadway where passersby can easily see your offer. If you live in a subdivision with a homeowners association, make sure you are allowed to leave your debris outside before doing so.
Benefits
Things to Consider

Free concrete disposal option.
Very little extra work involved.

Not a guaranteed removal option.
Leaves debris sitting out indefinitely.
Not ideal for asphalt and concrete disposal on job sites or in public areas.
---
4. Hire a Junk Removal Company
Some junk removal companies will take construction debris, such as concrete and asphalt. The company will set up a pickup window and send out their team, who will determine the hauling price upon arrival. From there, they'll load up your materials and haul it away. However, this may not be the right option for all jobs – learn which projects are best for junk pickup services before using one for your concrete and asphalt disposal needs.
Benefits
Things to Consider

Heavy lifting is done for you.
Offers a scheduled disposal of your concrete or asphalt.

Price is subject to increase upon arrival.
Must be present for debris pickup.
Usually limited to 2 tons of debris.
---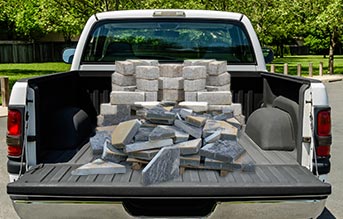 5. Dump It Yourself
If you have time and a pickup truck, you can get rid of concrete and asphalt yourself by driving it to the nearest landfill or transfer station. Some county landfills offer free dump days a few times a year for local residents. If you decide to dump concrete yourself, always check beforehand to make sure your local facility is open to the public and can accept your materials.
Benefits
Things to Consider

Guaranteed disposal option.
Allows you to work at your own pace.


May require multiple trips.
Nearest dumping site may be far away.
Requires access to a pickup truck.

How Much Does Concrete & Asphalt Disposal Cost?
The cost to dispose of concrete and asphalt depends on the amount of debris you're looking to remove. This will also determine which asphalt or concrete disposal option is the more cost-effective.
For example, junk removal services often use bedload pricing structures for heavy construction debris, such as concrete. This means that you can only stack your materials around 1 – 1 ½ feet high in their roughly 80-square-foot trucks, allowing you to remove up to 2 tons of concrete.
Costs of Various Concrete Disposal Options
| | |
| --- | --- |
| Cost to Rent a 10 Yard Dumpster | $369 on average, with prices ranging from $199 to $569. |
| Cost of a Junk Removal Service | Around $235 for a quarter bedload to $550 for a full bedload. |
| Cost to Dump Concrete Yourself | Concrete disposal costs between $32 - $40 per ton at most landfills. This does not include the cost of a truck rental, gas and time spent hauling the materials. |
Removing 2 tons of concrete with a junk removal truck usually costs around $550. In contrast, a 10 yard dumpster rental can usually dispose of up to 10 tons of concrete at a cost of $369 on average, depending on the hauler. That means renting a dumpster is typically the more cost-effective choice for disposing of large amounts of concrete or asphalt, such as for a driveway removal.
How much concrete are you throwing away?
| | |
| --- | --- |
| How many square feet of debris need to be disposed of? | sq ft |
| What is the approximate thickness? | inches |

Asphalt & Concrete Recycling Options
If you'd like to put your old materials to good use, here are a few ways to recycle concrete and asphalt, both around your home and around town: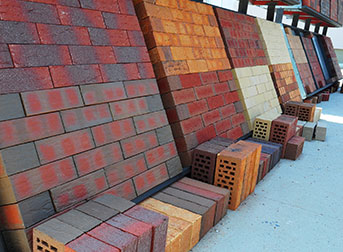 1. Take It to a Concrete or Landscape Supplier
Many concrete or landscaping suppliers will accept old concrete. You can usually drop off your concrete at their facilities, where it will be crushed and recycled into new concrete mix and concrete aggregate. This can then be used as gravel and underlayment for paved surfaces like roads and parking lots. Do a search online to find the best suppliers near you for recycling your concrete.
2. Call an Asphalt Milling Service
For asphalt driveway removals, you can call asphalt milling professionals who will remove the top layer of asphalt and recycle it into new paving materials. The cost to have asphalt milled is usually between $0.30 - $0.60 per square foot.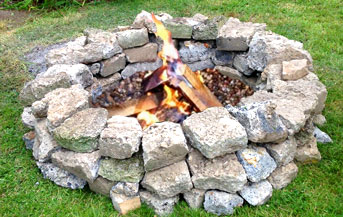 3. Use It in Your Own Landscaping
You can use recycled concrete, in blocks or chunks, in your landscaping as well. Concrete blocks can be incorporated into a DIY firepit or painted and used as a planting receptacle for your flowers. If you've broken up your concrete, you can use the irregular chunks to create a stepping stone path through your mulch or to line your walkways.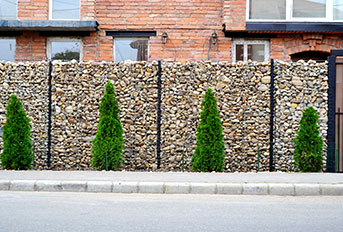 4. Create a Retaining Wall or Privacy Fence
Wire cages called gabions can be filled with concrete blocks or broken concrete to create retaining walls. Gabions are typically used for construction and engineering purposes, but can also be used in backyard landscaping as privacy fences. You can purchase gabion baskets at most home improvement stores or create your own using steel mesh and tie wire.

Frequently Asked Questions About Concrete Disposal
Where can I dump concrete?

Concrete and asphalt can be dumped safely at the following locations:

Your local landfill or transfer station.
C&D recycling centers.
Building supply companies that sell recycled materials.

Concrete and asphalt should not be dumped on:

Public property, including parks and wildlife preserves.
Private property other than your own.


Where can I recycle concrete?

Concrete, asphalt and other building materials like lumber and glass are often referred to as construction and demolition, or C&D waste. There are specialized C&D recycling centers across the country that can dispose of asphalt and concrete by processing and repurposing it for other uses. To find out where to recycle concrete and asphalt near you, the Construction & Demolition Recycling Association provides state-by-state information on C&D recycling facilities.

Can I mix other items with concrete in a roll off dumpster?

It depends on your local service options. Some areas can take mixed heavy waste, including concrete, brick, lumber and other building materials, all in one container. Others may have concrete-only requirements. Some kinds of waste are never allowed in roll off containers - be sure to keep these prohibited items out of your bin at all times.

Have Something Else to Throw Out? Find the Right Guide Below: