When you think of the most popular room in your home, which room comes to mind?
Is it the kitchen? After all, the kitchen is the heart of the home.
Is it the bathroom? For obvious reasons.
Is it the living room? Lazy Sunday, anyone?
Every room in your home is unique, special, and more popular than the other, but have you ever wondered how they stack up against each other in terms of value? It's something to think about, especially if you want to sell your home someday.
In reality, some rooms hold more value than others. Quantity is a factor, too. It's why a three-bedroom home costs more than a two-bedroom home, and why a home with 2.5 bathrooms is worth more than a home with two bathrooms. Of course, the overall appearance of a room can make or break a sale as well. Think of the first time you bought a home. Was there a particular room that caught your eye and had you sold?
Maybe it was the kitchen with the brand new stainless steel appliances and granite counter-top island?
Or maybe it was the updated bathroom with the stunning vanity and walk-in shower?
How about the remodeled living room with the vaulted ceiling and wood-burning fireplace?
The fact of the matter is that, if done properly, an interior home remodel project can result in a hugely favorable Return on Investment (ROI). Let's take a look at the national averages for mid-range interior home remodel projects.
Minor Kitchen Remodel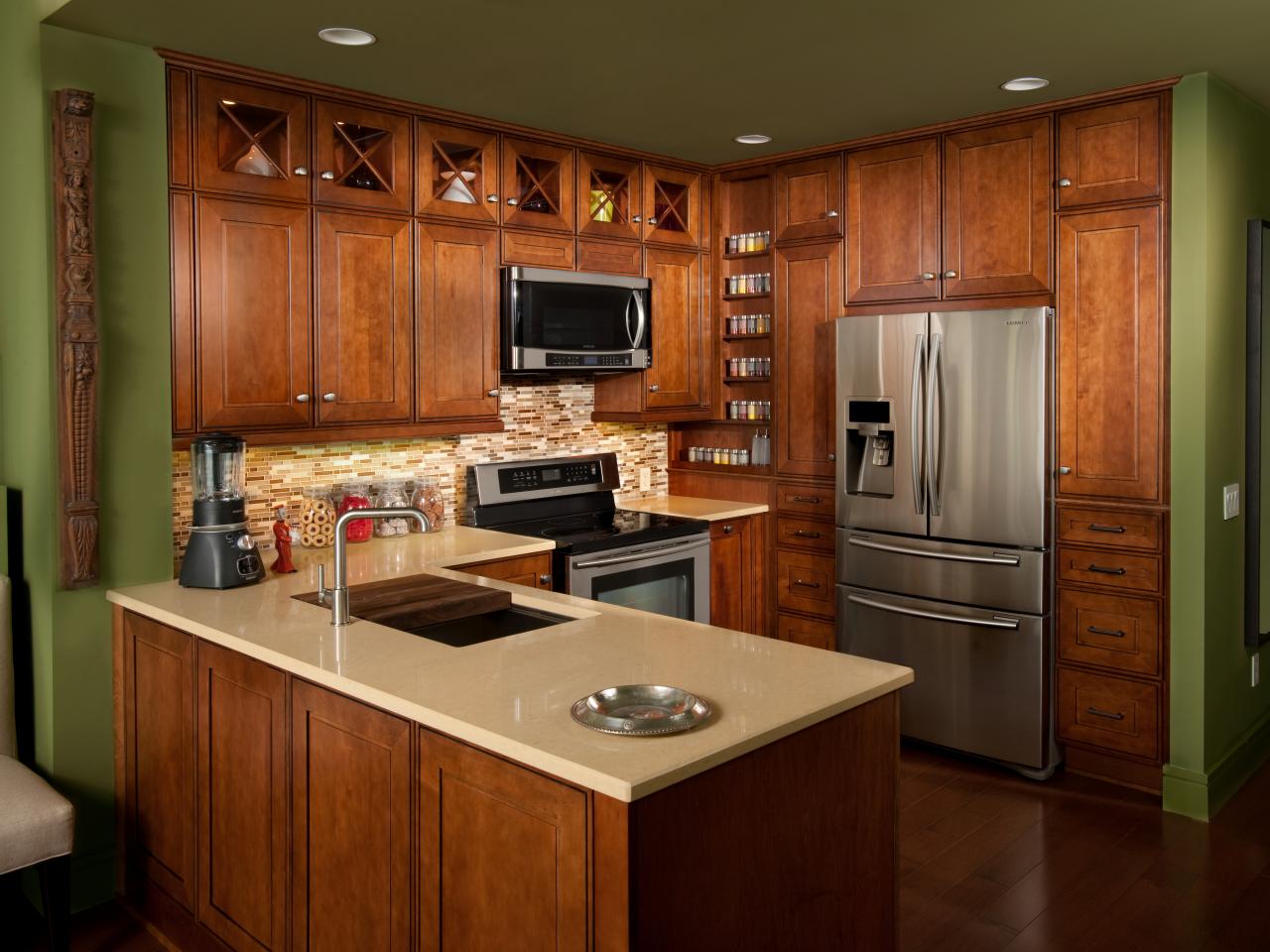 Image: HGTV
You're looking to make some upgrades to the kitchen, but don't want to empty your bank account. Believe it or not, home remodeling projects that don't break the bank do exist.
According to the 2016 Cost vs. Value report, published by Remodeling magazine, the national average for a minor kitchen remodel costs $20,122, with a resale value of $16,716 – good for an ROI of 83.1 percent. That's a 2.5 percent increase from 2015.
A minor kitchen remodel can include installing a new sink and faucet, replacing cabinets, or removing and replacing vinyl flooring.
Basement Remodel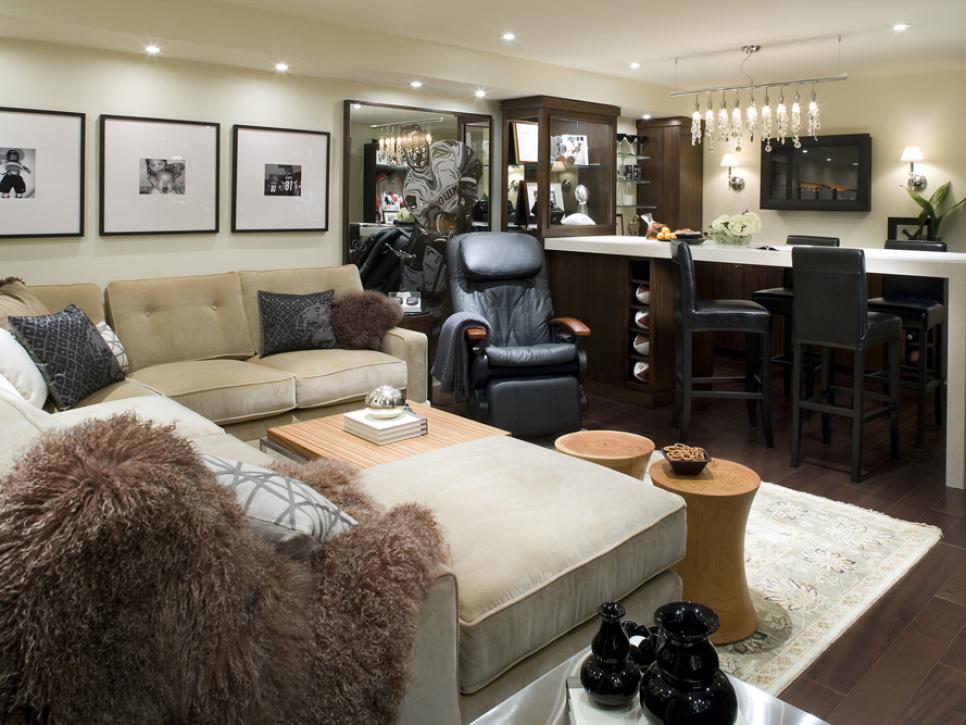 Image: HGTV
Ever dream of having a finished basement where you can entertain family and friends? You're certainly not alone.
Although the national ROI is slightly down from last year, a basement remodel still projects a 70.4 percent ROI as opposed to the 72.8 percent in 2015. According to the report, costs for a basement remodel average $68,490 with a resale value of $48,194. This is based on amenities including, but not limited to, a wet bar, full bathroom, wall-to-wall carpeting, and painted drywall throughout.
Bathroom Remodel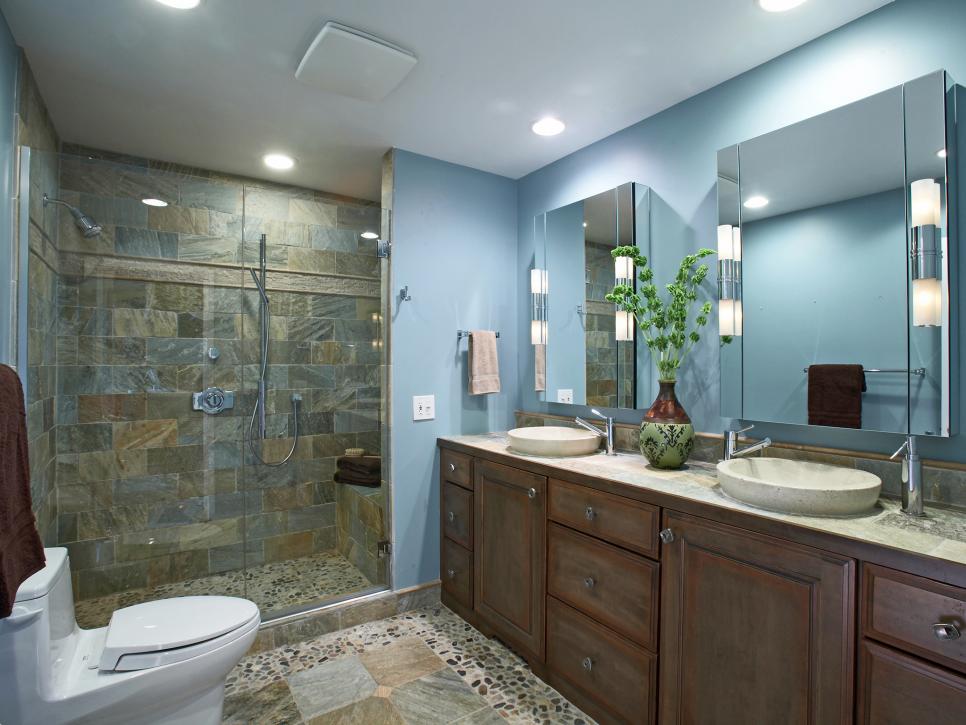 Image: HGTV
Ripping out the tub, installing a new, pressure-controlled shower head, removing tile, replacing a vanity, putting in a walk-in shower …
These are just some of the tasks that could be associated with a bathroom remodel. The report states that by updating an existing 5-by-7-foot bathroom, you can expect an ROI of 65.7 percent. The average cost is $17,908, with a resale value of $11,769.
Major Kitchen Remodel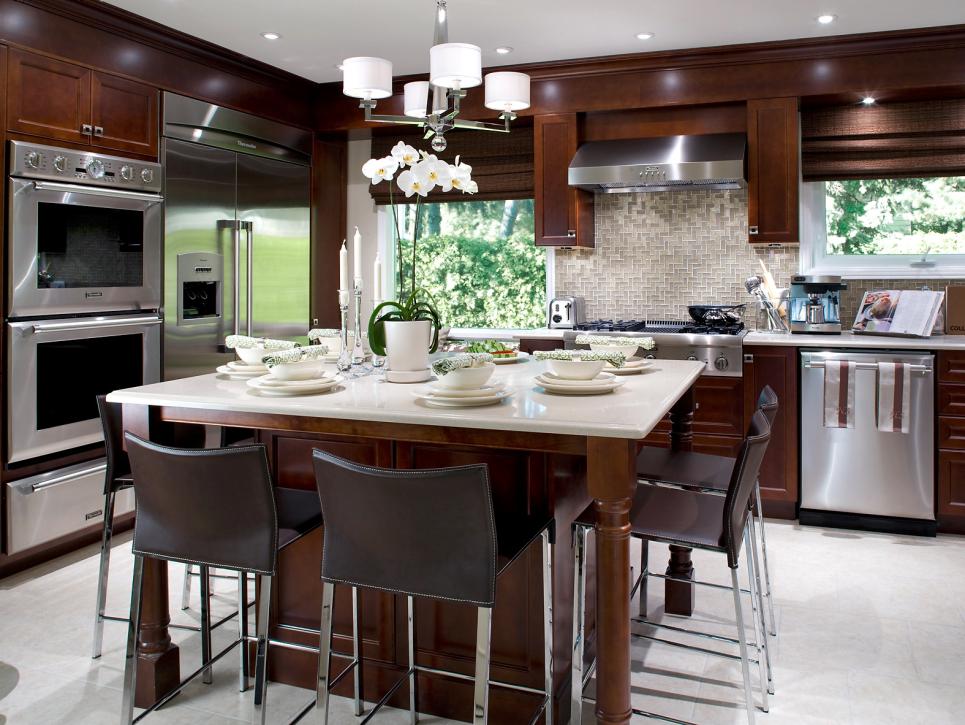 Image: HGTV
Stainless steel is in. Not only does it look good, but it sells.
The same goes for kitchen islands, laminate counter-tops, custom wood cabinets, a built-in microwave, dishwasher, natural lighting, new vinyl flooring, and painted walls. Phew! The kitchen isn't the heart of the home for nothing.
By updating an old-fashioned 200-square foot kitchen with all these features and more, you could expect to see a 64.9 percent ROI. The national average for a major kitchen remodel costs roughly $59,999, with a resale value of $38,938.

Remodel Your Home with an Affordable Dumpster Rental!
Now that you know which rooms offer the biggest bang for your remodeling buck, it's time to think about how you're going to dispose of all that leftover debris.
When considering these or other interior home projects, consider a dumpster rental from Budget Dumpster. Our dumpster services are top-notch, much like our dumpster prices. Call us at 1-866-284-6164!