Each year, winter storms cause power outages, burst pipes and road accidents that lead to injury and death.
Winter storms range in severity from moderate snowfall over a few hours to blizzards that last days, bringing howling winds and whiteout conditions. But regardless of its size, preparing for a snowstorm is crucial so that you, your family and home remain safe when severe winter weather hits. With these winter storm safety tips, you'll be able to do just that.
Winter Storm Safety Tips
Know Where to Go to Stay Warm
Not an ideal situation, but you need to identify a place nearby that you can go to in the event you lose power or heat. This can be a friend, family member or local emergency shelter.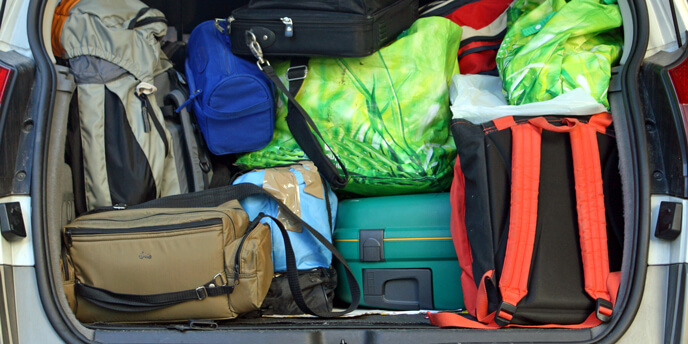 Stock Emergency Supplies
In case you lose power and don't plan on evacuating, keep extra batteries, flashlights, a battery-powered radio and a two-week supply of water and non-perishable food for everyone in your home. Keep a first-aid kit, medications, extra cash and a fire extinguisher on hand as well.
"Make sure you have fire extinguishers in your home and that everyone knows how to use them," says Misty Marsh on her blog, Simple Family Preparedness. "House fires are much more common during winter storms as people turn to alternate heat sources."
How to Safely Stay Warm During a Power Outage
Block drafts: Seal the gaps in your doors, windows, ceilings, walls and other openings. A rolled up town under the door works well.
Dress in layers: Put on your winter hat and gloves.
Light candles: Candles are great source of heat and light.
Make a fire: If you have a wood-burning fireplace, fire it up.
Stay in one room: Close off rooms you won't be using.
Use the sun: When the sun's out, open your curtains to let in some heat. Otherwise, keep your curtains closed so you don't lose heat through your windows.
Come Up With a Plan
Communication is key for snowstorm preparedness. Before Old Man Winter arrives, talk with your family about what to do if and when a winter storm watch or warning is issued in your area. Create a plan for how you will contact one another, how you will get back together and what to do in case of an emergency.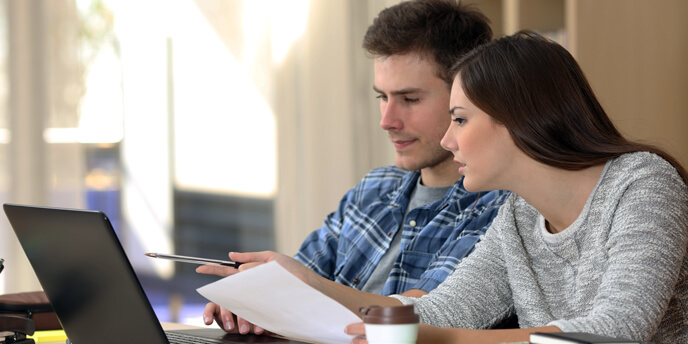 Don't Forget Your Pets
When preparing for a winter storm, have a plan in place for your animals. Right before the storm hits, bring them inside. Make sure they have plenty of food and water and that they're wearing identification at all times should they get lost.
Sign Up for Emergency Alerts
Looking to stay informed and more up-to-date on the weather? Consider signing up for emergency alerts and notifications. The National Weather Service offers alerts and warnings for all hazards.

Stay Safe With The Essential Guide to Planning for Severe Weather
Winterize Your Vehicle
To lower the odds of being stuck out in the cold, make sure your vehicle is prepared for a winter storm. Install winter tires for increased traction and better braking and handling. Also, hire a mechanic to inspect your battery, ignition, windshield wipers, heater and lights.
Don't forget to keep your gas tank at least half full as well.
"If you lose power, you'll need your car to charge your phone. Also, if you need to drive outside your region in an emergency or to find shelter, most likely local gas stations will be closed, out of gas or have long lines."

Carrie Higgins | Making Lemonade
Additionally, it's a good idea to keep jumper cables, warm clothes, extra blankets and an ice scraper inside your car throughout the winter.
Protect Your Home
Winter storms are inevitable, so take the necessary precautions to protect your home from the elements. Follow these home safety tips for winter storms:
Make sure your home is properly insulated: A well-insulated home will keep the warmth inside, reducing your heating costs and improving comfort.
Keep your pipes warm: Avoid burst pipes and expensive damage by wrapping your pipes in insulation.
Clean your gutters: To protect your home from water damage, clean your gutters to prevent water from backing up and freezing.
Inspect your roof: Winter storm preparedness includes making sure to remove and replace any damaged shingles. If enough snow falls, your roof could collapse. When heavy snow starts to accumulate, consider using a roof rake to remove snow and prevent ice dams.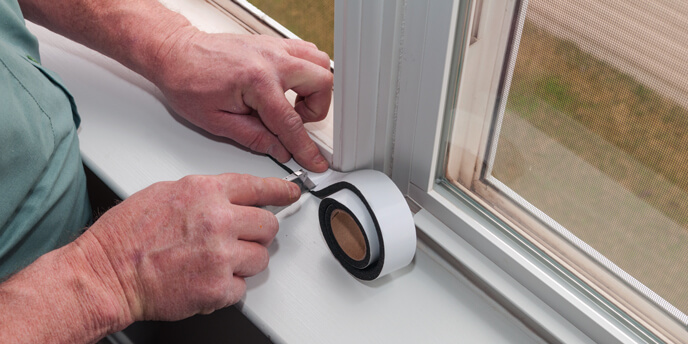 Purchase Flood Insurance
Flooding can occur in winter, especially during mid-winter thaws. Most property insurance policies don't cover flood damage. If you live in a flood-prone area and don't already have flood insurance, purchase it. Flood insurance is available through the National Flood Insurance Program.
Now that you know how to prepare for a snowstorm, you, your family and home will be ready to handle the next (gasp!) bomb cyclone. Have a few more winter storm safety tips? Let us know in the comments! For more DIY tips, take a look at our Home Project Guides.