How to Dispose of Furniture

If you're getting ready to move, downsize or simply update your furnishings, you need to know how to dispose of old furniture efficiently. Depending on the condition of your furniture and your local disposal options, getting rid of furniture can be tricky. If you've exhausted every selling option and even your college freshman won't take the old sofa, take a look at the following furniture disposal options to find the best solution.

Furniture Disposal Options
How you throw away furniture largely depends on how much you need to get rid of and how quickly you want to get the job done. Before getting started, take inventory of the furniture you're removing, as well as any other junk you may be throwing out. Furniture in good condition can be donated, but if your items have major tears, scrapes or pet damage, it's probably time to dispose of them.
Once you have a good idea of what needs to be thrown out, take a look at the furniture disposal options below: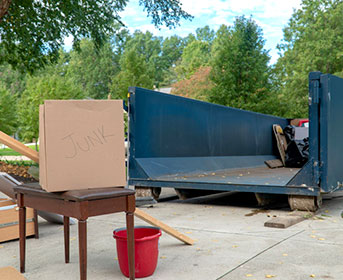 1. Rent a Roll Off Dumpster
This is a quick and affordable way to get rid of furniture and other junk during a home cleanout. Most companies offer a few different dumpster sizes you can choose from. Once you've picked a size, the company will drop off your container in a spot of your choosing. Then, you can simply load your couch, chairs and everything else into the bin. When you're finished, just call up the company and let them know it's ready for removal. This option is ideal for home cleanouts and major junk removal or decluttering projects, as it allows you to work at your own pace as you sort through your items.
Benefits
Things to Consider

Load your furniture at your own pace.
No need to be home for pickup.
Rate is provided before your rental arrives.
Offers a guaranteed, scheduled removal of your furniture.

Best for removing multiple items, or extremely large furniture.
You have to load your own items.
Dumpster sizes, weight limits and restrictions can vary by location.
Search for Dumpster Rental Prices in Your Area
or search your city/zip below
---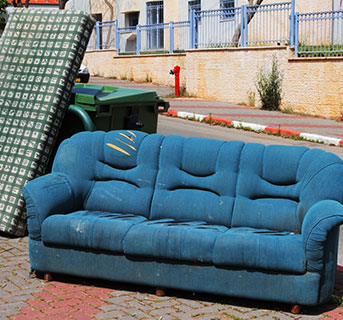 2. Leave It at the Curb
If you have only a few smaller items, disposing of furniture may be as easy as dragging it out to your curb. But you should always touch base with your local service provider before doing so. Some municipal and private trash collection services will charge extra to get rid of furniture in addition to your regular trash. They may also limit you to a certain number of items or a certain time when your furniture can be dumped (for example, they may only do bulk pickups once a month or a few times a year). You might even be required to seal upholstered furnishings in plastic before curbside collection will accept it.
In some areas, furniture cannot be dumped at the curb at all.
Benefits
Things to Consider

Very little extra work involved.
Can be a low-cost furniture disposal option.

Best for getting rid of a few items.
Some providers may limit the number of items taken per week.
Some may not accept furniture at the curb at all.
---
3. Hire a Junk Removal Service
A junk removal service will send out two professionals to your house to determine the cost of removing your furniture. If you agree on the price, they will load up your items and haul them away. This is a good option for getting rid of a couple big-ticket items on the spot. But because junk removal prices are often based on the total volume of your items, it may not be the best choice if you're working on a full home cleanout or an ongoing junk removal project. Do your homework before hiring a junk removal company for your furniture disposal.
Benefits
Things to Consider

Offers a scheduled removal of your furniture.
No heavy lifting involved.

Best for removing a few pieces of furniture.
Can't get a quote until the truck has arrived.
Cost of furniture removal increases per item.
---
4. Take It to a Scrap Dealer
If you have metal chairs, tables or bed frames, you may be able to recycle your furniture at a local scrap metal dealer. Some scrap yards can even recycle steel spring mattresses, provided the cloth is removed beforehand. Before recycling metal furniture, you'll want to determine whether the metal is ferrous or non-ferrous. Though most scrap yards will take either kind, non-ferrous metals will fetch you a higher price. To determine what kind you're dealing with, hold a magnet to your furniture; if the magnet does not stick, it's a non-ferrous metal.
You can find a metal furniture recycling option near you using iScrap App's scrap yard finder.
Benefits
Things to Consider

Allows metal furniture to be recycled.
Scrap yards will pay you for your materials.

Requires access to a truck.
Nearest scrap yard may be far away.
Could require multiple trips.
---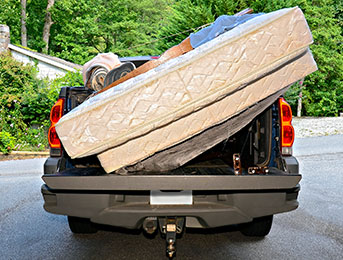 5. Haul It to the Landfill
With the right-sized pickup truck, you might be able to dispose of furniture yourself at the local dump. If you don't need to get rid of that old couch right away, see if your area landfill offers free bulk waste disposal days and wait until then to dump it.
Always call before hauling your items to your nearest landfill, as some locations are not open for public dumping, or may not be able to dispose of certain types of furniture.
Benefits
Things to Consider

Low-cost or free furniture disposal option.
Allows you to remove furniture on your time.

Requires access to a truck.
Nearest landfill may be far away or not open to the public.
Could require multiple trips.
Important Furniture Disposal Tip:
If you're dealing with a particularly bulky piece of furniture, like a large couch, taking it apart can make the disposal process much easier.

Furniture Removal Costs
Trying to budget for your junk removal project? Furniture removal costs can vary greatly from location to location, but generally the cost to get rid of furniture is determined by:
The number of items you're getting rid of.
The total volume of your load.
Whether you use a furniture removal service or dump it yourself.
Check out the tables below for a helpful breakdown of the average costs of furniture disposal.
How much does furniture removal cost?
If you're looking for a more convenient way to dispose of your furniture, a dumpster rental or junk removal service might be more up your alley. Most junk removal services can handle smaller pickups of one to two items for around $100 - $150. But if you need to get rid of more than just a couch or two, use the table below to compare large-scale furniture removal costs:
Cost to Rent a Dumpster

(10-20 cubic yards of items)

$369-$415 on average, prices vary by location.

Cost of a Junk Removal Service

(Up to 15 cubic yards of items)

$360 for half a truckload; $550 for a full truckload.
Most junk removal services can haul a full truckload of furniture, around 15 cubic yards, for about $550. A 20 yard dumpster, on the other hand, can handle up to 20 cubic yards of junk for an average rate of $415. This allows you to get rid of more furniture for less. If you are disposing of multiple large items, or if you're working on a major junk removal project, the cost of a dumpster rental is often lower than other furniture disposal options.
How much does it cost to dump furniture yourself?
Dumping furniture on your own can be a great way to save money on disposal costs. But remember that some landfills and curbside services do not offer furniture disposal. If your local providers do, they may be limited in what furniture they can accept, or the number of items they can take each week. Always call ahead to confirm whether your items can be dumped.
| | |
| --- | --- |
| Cost to Dump Furniture at the Curb | From $5 to $50 per item, depending on your area. |
| Cost to Dump Furniture at a Landfill | Between $10-$30 per item at most landfills. This does not include the cost of a truck rental, gas and time spent hauling the materials. |
Important Furniture Disposal Tip:
Illegal dumping can harm your local environment and result in thousands of dollars in fines. If you cannot leave your items at the curb or your local landfill, don't dump them illegally. Enlist the help of a furniture removal or dumpster rental service.

Furniture Donation Options
If you're looking for a way to get rid of your couch without throwing it out, there are plenty of options for donating your old furniture. But first, you'll need to assess the condition of your items. You can donate a piece of furniture if:
The item can be used as-is, with no need for repairs.
Upholstery is free of major rips, stains and odors.
Wood is free of major scratches or gouges.
The item has never been infested with bedbugs or other pests.
If your old couch didn't pass the donation inspection, revisit the furniture disposal options above.
Once you've inspected your items, here are a few places where you can donate old furniture:
1. Charities and Nonprofits
You can typically donate gently used furniture to Goodwill, the Salvation Army or other charities in your area. Depending on your location, you can find many organizations that accept donations and some that will even pick up the furniture for you. If you're looking for a place to get rid of furniture charitably, start your search here:
These donation centers usually offer furniture pickup:
These donation centers typically require furniture drop-off:
Important Furniture Donation Tip:
Always call before donating large furniture items, and never dump your items at a donation center without permission. This puts the burden of disposal on the charity if the item cannot be taken.
Related: What to Donate to Goodwill - And What to Throw Away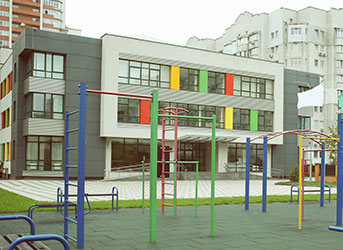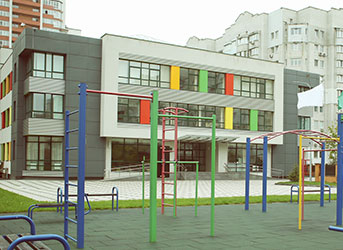 2. Local Schools, Churches or Community Theaters
If you have old computer desks, tables or chairs in good condition, some local organizations may be able to put them to good use. Many schools, churches and theater departments often operate on small budgets, and may be able to use your old furniture for an upcoming event, meeting or show. When in doubt, it never hurts to ask – give your community organizations a call to see if they have a need for your gently used items.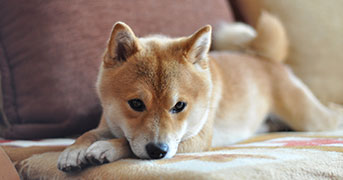 3. Animal Shelters
If your items are too banged up for charity, some animal shelters accept worn-out recliners, loveseats or couch cushions for their furry residents to curl up in. Call your nearby humane society or shelter to see if your old furniture can make a difference with local animals in need.

Frequently Asked Questions About Furniture Disposal

Have Something Else to Throw Out? Find the Right Guide Below: