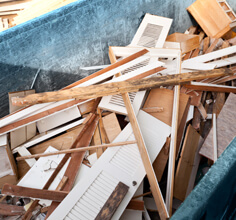 Simple Debris Removal and Hauling
Hauling debris is a difficult job, which is why so many turn to a tried-and-true waste removal solution: dumpster rentals. Our service provides homeowners, contractors and business owners with a simple means to remove tons of debris at once. See the kinds of debris we take below.
We have a low-cost dumpster for all of your cleanup needs around the home, including home improvement, decluttering projects, repairs and general cleanouts. With our service, you will save time and money when removing debris - no matter how large the mess is.
Affordability: Get a low, flat rate for your rental.
Simplicity: Place an order in 10 minutes or less.
Expert Advice: We'll work with you to find the right dumpster.
Learn More
When you have a tough job ahead of you, you need an equally tough debris hauling service to manage your work site's waste. We will ensure your work area is kept clean and orderly with prompt delivery and pickup for every dumpster you rent.
Reliability: We answer your call as soon as the phone rings.
Flexibility: Change your order or delivery date to suit your work schedule.
Hassle-Free: Enjoy helpful support and transparent terms of service.
Learn More
After a fierce storm, the last thing you want to focus on is figuring out how to remove all the downed branches and wind-blown garbage from your property. A dumpster can help clear away storm debris efficiently, allowing you to get back to your routine faster.
Prompt Delivery: Our team will schedule your delivery ASAP.
A Variety of Sizes: We can accommodate any size cleanup.
Responsive Service: Give us a call when finished and we'll pick it up.
Learn More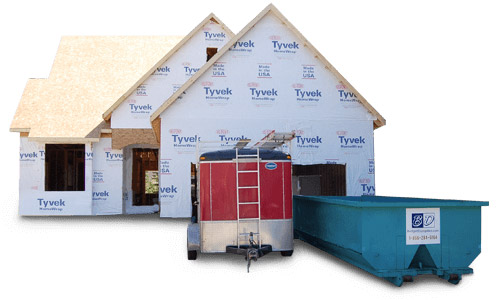 Removing Debris Is Simple With a Dumpster Rental
Why complicate your cleanup with multiple trips to and from the local dump? With our debris removal services, you can dispose of several tons of debris at once simply by loading it all into our dumpster. By the end of your project, all you will have to do is make a quick call and let us know you're ready for a pickup. It's the simple and effective way to remove debris.
How We Simplify Debris Removal