Find a Roll Off Dumpster in Your Area for Less
Make one call to our Albany dumpster rental service to get the right dumpster near you at a price that fits your budget. Our low rates always include delivery, pickup, applicable taxes and your rental period.
With us, you'll enjoy:
Flat rates with no hidden fees.
Fast deliveries and pickups.
Helpful support from start to finish.
Call for Rates in Albany: 518-626-8738
View Other Service Locations
Household & Construction Dumpsters
These roll off dumpsters can be used for common household and commercial projects, including home cleanouts, remodeling, general construction and demolition.
Special Use Dumpsters
Special use dumpsters are typically used for large-scale cleanups that require removing either yard waste or heavy debris, such as concrete, brick, block and asphalt.
Heavy Debris Dumpster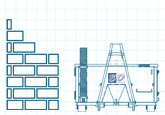 Common Uses
Common Uses
Driveway removal
Sidewalk repair
Commercial demolitions
*Disclaimer: All dumpster dimensions may vary slightly but volume is accurate. Prices and availability are subject to change without notice. Capacity estimates are based on the volume of a 33 gallon trash bag.
Cleaning Up Is Simpler When You Rent a Dumpster From Us
Clearing out a townhouse in Center Square? Planning a major renovation for your cozy coffee house on Lark Street? No matter the scale of your project, our team will keep the junk and debris out of your way. Our roll off dumpster rentals in Albany can handle literal tons of clutter and remodeling debris. Simply let us know what you're throwing out and we'll make sure you get the right size and number of dumpsters for the job. Call 518-626-8738 today to get started.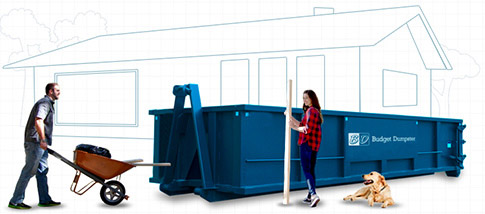 Why Choose Us?
With dedicated customer service and upfront pricing, your project is always in good hands. We'll ensure your roll off dumpster arrives on time and is removed as soon as you're done with it - all for a price that leaves more room in your budget for your project.
Fast. Easy. Cheap.
01/01/2019
Very easy to communicate with, they answer most questions in the contract. They had a dumpster out to me in a timely manner and picked it up in one also. My only complaint is the contact hours as I work long shifts it was a little difficult to contact them within their working hours but in all very happy with their services
Brandon Rouse | Verified Order
Read All Reviews
What Materials Can Our Dumpster Rentals Take?
Accepted Household Debris
---
Household Junk
Appliances*
Electronics*
Yard Waste
Accepted Construction & Heavy Debris
---
Construction Debris
Dirt*
Concrete & Brick*
Block & Asphalt*
*Please call your sales representative to learn more about disposing of this specific material, as well as any
items we cannot accept.
What if I don't have room on my property for a roll off dumpster?
Our Albany dumpster rental service can usually place your bin on an adjacent street, depending on local restrictions. When you call, we'll check to see if there is enough space elsewhere on your property for your bin. If not, we'll discuss street placement options with you to ensure your bin arrives as close to your work area as possible. If you have any questions about your delivery, give us a call at 518-626-8738.
Do I need to cover my dumpster when it rains?
Covering your dumpster rental when it rains can help avoid adding weight to your debris, especially if you are disposing of dirt or other absorbent materials. The easiest way to cover your roll off container is to throw a tarp over the top and secure it using bungee cords or tie-down straps so the wind doesn't blow it away. If you have any questions about using your dumpster in heavy rain, call our team at 518-626-8738 for more quick tips.
How It Works
Choose a size and delivery spot. We require 60 feet of space in a straight line and 23 feet of vertical clearance.
Prepare for delivery. Remove any vehicles, materials or low-hanging obstacles to ensure we can deliver your dumpster and to avoid a trip fee.
Fill up your dumpster. Remember to keep your included weight limit in mind to prevent overage fees.
Call for pickup. To ensure pickup and avoid a trip fee, your dumpster must be accessible and only contain approved debris piled no higher than the sidewalls.
Looking for a dumpster closer to home? Find your location below:
Have Questions?,
Get in touch with us today and we'll walk you through the rental process.
Call 518-626-8738
Become a Hauling Partner
Want more business? Work with us and you can sell more dumpsters without the added overhead. Learn More