Homeless veteran – two words you wouldn't think are frequently used together. Yet, veterans without permanent housing are present in every city in America. Winston-Salem, North Carolina is no exception.
It didn't take long for Barry Washington of Whole Man Ministries to take notice of the issue. It took even less time for him to take action. Barry and a host of others took action by founding Housing 4 Our Heroes, a program that helps veterans obtain safe, energy-efficient housing.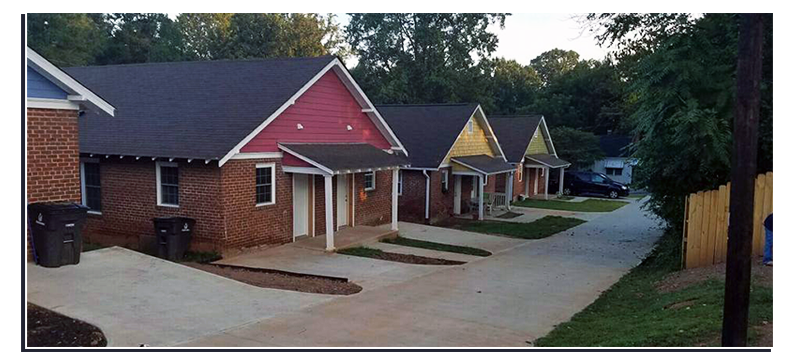 Housing 4 Our Heroes revitalizes abandoned and rundown homes, repairing and replacing all features of the home that need a facelift. The list often runs long, from repairing an entire roof down to replacing individual light switches.
And with each light switch fixed, the scope of the mission continues to grow.
---
"The idea of Housing 4 Our Heroes came after volunteering at one of the homeless shelters. After speaking with so many homeless men, who happened to be veterans, I said to myself we have to do something. My initial intent was to purchase one home and provide transitional housing, but we've gone above and beyond that goal by helping nine veterans to date."
Barry Washington | Housing 4 Our Heroes
---
And by no means is the work done. Barry, the Housing 4 Our Heroes project and the Winston-Salem community continue to make a life-changing impact on the lives of veterans. They're currently working on a project that will transform once dilapidated homes into permanent residences for seven veteran families. Another current project will help a family of five fighting homelessness move into a home of their own.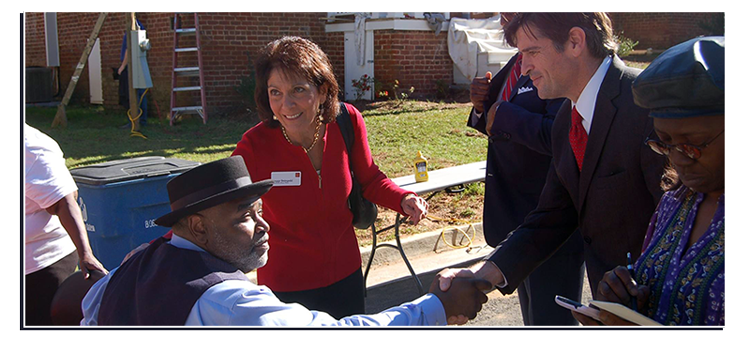 The work of Housing 4 Our Heroes has been proven to have more than an economic impact on veterans. As told by Barry, many are reclaiming their dignity. Having a place of their own brings a sense of belonging and accomplishment, a feeling that all veterans should be able to take home with them.
Thanks to programs like Housing 4 Our Heroes and increased national focus on the issue, veteran homelessness decreased by 67.4 percent from 2009 to 2014 according to the National Alliance to End Homelessness. In January 2016, New Orleans became the first major city to announce an end to veteran homelessness. As of December 2016, three states and 34 cities had declared an end to veteran homelessness.
---
Budget Dumpster contributed to a recent Housing 4 Our Heroes project by donating a dumpster. Follow the link to learn more about the dumpster donation program and/or to apply to have a dumpster donated to your organization or event. We'd love to contribute to any revitalization, cleanup or charity-based efforts.