Now that the weather is warming up are you starting to fix up your yard? If you live in Omaha and you're looking to spruce up your yard, you've come to the right place. These five nurseries and garden centers will be able to help you with all of your gardening needs!
Indian Creek Nursery
Located in midtown Omaha, Indian Creek Nursery's goal is for its customers to be successful in all their gardening endeavors. This garden center is your one stop shop for all gardening needs. Its greenhouse is stocked with a variety of plants, which are grown right there in it! Whether you want annuals, blooming tropicals, or vegetables, this greenhouse has it all. As for the nursery, Indian Creek only buys top grade stock from its suppliers. They pride themselves in offering the largest and healthiest nursery stock per container size in Omaha! To find all of your gardening needs, visit Indian Creek Nursery!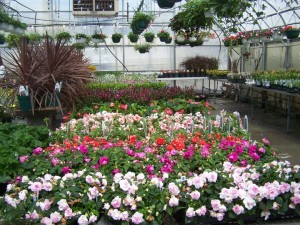 Lanoha Nurseries
Established in 1974 and located on West Center Road, Lanoha Nurseries was recently named Omaha's #1 Garden Center for the second consecutive year. This is a full-service landscape division, nursery, and garden center. It is one of the largest landscaping companies in the Midwest. Lanoha Nurseries has more than 1,000 acres of locally grown trees and 10,000 square feet of plant material production. If you're looking to build some creativity into your yard, they have excellent designers for any kind of project. Whether you would like a backyard patio or small foundation planting they will be able to bring your ideas to life. To add creativity to your home, visit Lanoha Nurseries!
Mulhall's
Located on North 120th Street and established in 1957, this family owned business was started by Irish immigrants and is comprised of three primary divisions. The garden center is located on 30 acres and will give you all of your gardening needs. The store features bulk stone and mulch, variety of shrubs and perennials as well as any type of décor to give your yard a dashing look. Mulhall's pride themselves on their 200 acres that produces the finest quality trees, shrubs, perennials and annuals. Along with their garden center and farm, I must not forget to mention their spectacular landscaping services. From fire pits to adding seasonal color, Mulhall's can turn a project into a focal point of your home.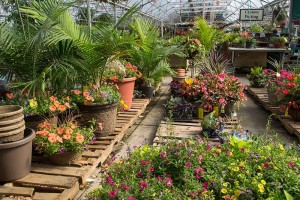 Robert's Nursery
Located on North 156th, Robert's Nursery's mission is to give results that exceed their client's expectations. To become more than just another provider for those they serve and to provide excellence and to do it with passion. They have a plethora of services to cater to your gardening needs. Robert's Nursery is known for its professionalism. All installers are well dressed and polite. Building a relationship with a customer is important to them. They want to be there for their customers in the years to come. If you want great customer service, take a visit to Robert's Nursery!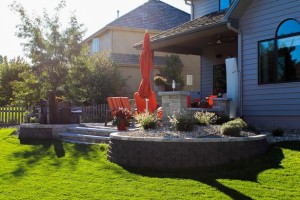 Earl May Nursery & Garden Center
Earl May Nursery and Garden Center has locations in Iowa, Nebraska, Missouri and Kansas. Even though they are not solely located in Omaha they pride themselves on being the "local" lawn and garden experts. They only sell plants that are Midwest hardy and are rated appropriate for the local climates. Earl May offers landscaping designs for home and business. They will also help you out with weed, disease, and pest identification. All you have to do is bring in a sample of a leaf or yard clipping and an expert will identify your specific problem and offer you the best solution. For the best quality of products and information, check out Earl May Nursery and Garden Center.