Dumpsters for Residential Debris Removal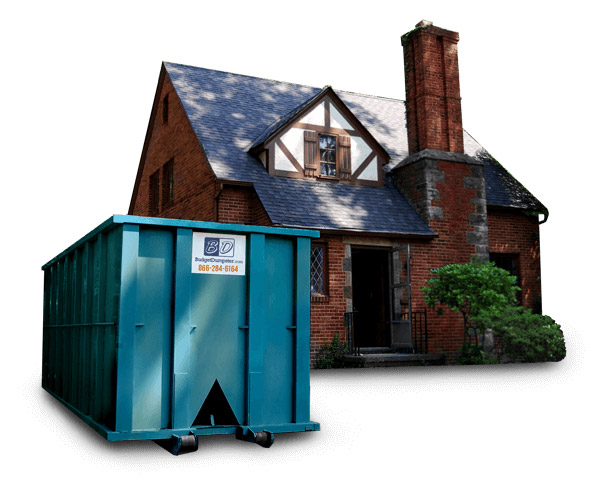 Simple Household Trash Removal
Dealing with too much trash for your trash can? Our residential debris removal services can help you get rid of garbage, junk and debris from home cleanouts, DIY projects and more, for less. We'll deliver a trash dumpster to your home quickly and pick it up when you're finished, all for one flat rate.
Our residential dumpsters can handle household trash and debris from projects such as:
Decluttering projects.
DIY home improvements.
Home cleanouts.
Backyard parties.
Neighborhood events.
Save Time and Money With Our Residential Debris Removal Services
Getting rid of lots of trash and debris at home isn't always as simple as leaving it at the curb, especially if garbage day isn't for another week or you have large items to toss. If you need to get rid of a large amount of household trash quickly and affordably, our flat-rate dumpster rentals are a simple solution.
We generally accept these common household trash items in most service areas:
Appliances
Furniture
Electronics
Yard Waste
Home Improvement Debris
Concrete, Brick and Asphalt
Household Junk
Bottles
Clothing
Cardboard
Toys
Event Waste (see food waste restrictions)*
*While we can accept small amounts of food waste in some areas, in others, we cannot.
Call 877-746-1680 today to see if we can help with your event cleanup.
How to Get Rid of a Lot of Trash
Getting rid of a lot of trash at home is easier when you have a dumpster in the driveway. Once your container arrives, here's how to get rid of trash from your residential project or event:
Walk your largest and heaviest debris into the container first using the dumpster's loading door. Spread your items throughout the container to keep the weight evenly distributed.
Throw any bagged trash or small debris items over the sides of the dumpster, if lightweight enough.
If using a wheelbarrow to collect debris, wheel it into the bin through the loading door and dump it out.
As you wrap up your cleanup, make sure nothing is draped over the sides of the dumpster and that all trash is below the top of the dumpster's walls.
Once you're finished loading your debris, simply call back to have your dumpster picked up ASAP.

Rent a Trash Dumpster for Residential Debris Removal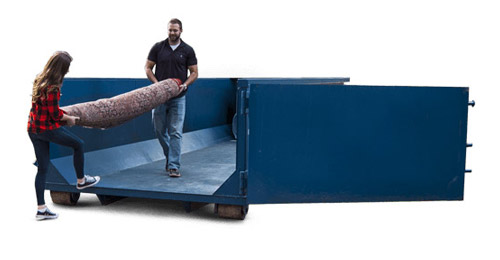 We make it easy to get the cleanup solution you need for your household trash. Simply call our team and tell us a little about your project. We'll help you find the right-size container and the best spot to place it at your home. Questions about your trash dumpster rental? We're available any day of the week by phone to provide answers.
Efficient Disposal: Just one dumpster is enough to handle a ton or more of debris.
Quick Turnaround: We can deliver and pick up your dumpster on short notice.
Low-Cost: Our garbage dumpsters include affordable, flat rates, making budgeting as easy as possible.

How to Rent a Dumpster for Residential Debris Removal