Dumpsters for Residential Debris Removal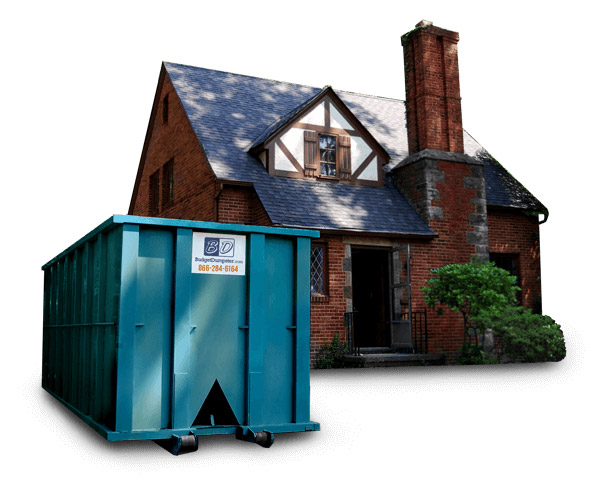 Simple Household Trash Removal
Our residential debris removal solution is simple: fill up the dumpster and we will haul it away for you. Rather than dealing with your debris piece by piece, we give you the ability to dispose of everything at once, saving you both time and money. Call today to get started.
Rent a Dumpster for Residential Trash Removal
Whether you're moving or simply need to clean out your home, a residential dumpster rental from Budget Dumpster is the perfect solution to getting rid of all that unwanted household debris.
Efficient Disposal: Just one dumpster is enough to handle a ton or more of debris.
Quick Turnaround: We can deliver and pickup your dumpster on short notice.
Low-Cost: Our dumpsters include low, flat rates, making budgeting as easy as possible
How to Get Rid of Residential Debris
Getting rid of household debris is simple with a dumpster rental. All you have to do is open the door, pile in the clutter, and then give us a call when you're ready for pickup. For easier loading, ensure that larger items, such as furniture and appliances, are disposed of first. This will allow you to remove more household debris as it ensures the full volume of your dumpster is being used.
We accept these common household items in most service areas:
Appliances
Bottles
Clothing
Electronics
Furniture
Toys
Cardboard
Assorted Refuse
What Can Go in a Dumpster?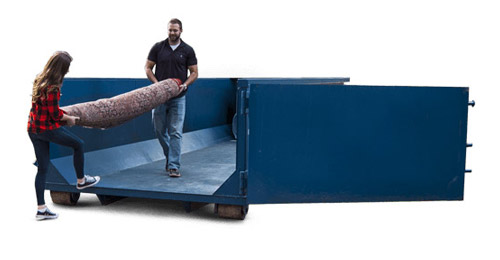 Save Time and Money With Our Residential Debris Removal Services
No matter how much clutter or debris is laying around your home, our debris removal service will reduce the amount of time and effort it takes to clean it all up. We deliver your dumpster as fast as possible, allowing you to get started as soon as you are ready. And once your container is on site, it's just a matter of loading it up. There's no high-pressure price haggling over disposing of your old couch or removing the storm debris from your lawn. All you pay is a simple flat rate that covers the cost of disposing of everything you've got.
Have More Work to Do Around the House? We Have the Dumpsters You Need
Call 866-284-6164 to find the right dumpster size and services for any project, including:
---
How We Simplify Residential Trash Removal