Sitting too close to the TV will make you go blind. If you swallow a piece of gum it takes seven years to digest. Drinking coffee will stunt your growth.
Sound familiar?
We've all heard our parents utter at least one of these phrases growing up. Over time, however, we've realized that sitting too close to the TV won't make us go blind, swallowing a piece of gum doesn't take seven years to digest, and drinking coffee won't stunt our growth.
They were just myths, no matter how many times our parents tried to convince us otherwise. And much like they were back then, there are plenty of myths that still exist today.
Yes, even when it comes to renting a roll-off dumpster. Let the debunking begin!
Myth #1: Renting a dumpster is too expensive
Price is one of the most important things when investing in something.
Renting a dumpster is no different.
When it comes to renting a dumpster, Budget Dumpster has the cheapest roll-off dumpster rental prices in the waste removal industry. The prices are typically $25-$100 cheaper than opposing dumpster rental companies, featuring a flat rate pricing system that includes taxes, fees, drop off, pickup, and disposal.
Budget Dumpster works with local dumpster haulers across the country in order to provide the best terms and conditions at the lowest cost to its customers. Price is determined by a number of factors, including the size of the dumpster, the type of debris, weight of the debris, rental period, availability, and location.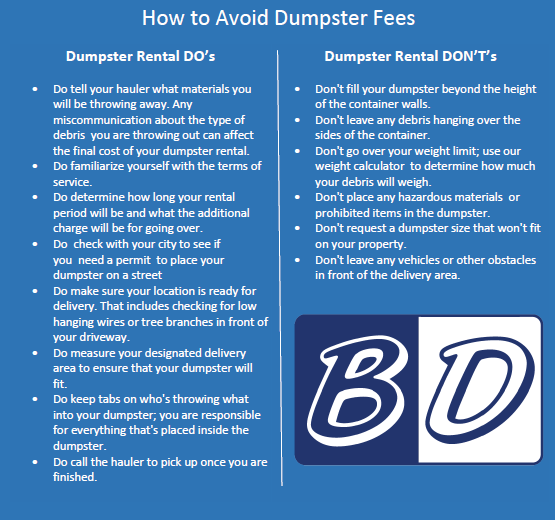 Renting a dumpster may seem expensive, but in reality, it saves the customer money in the long run. Without a dumpster, homeowners would have to make multiple trips to the landfills themselves. And with the way gas prices have been in the past, the costs of going back-and-forth could add up.
Also, by renting a dumpster, homeowners don't have to spend money on garbage bags and other items due to the fact debris can be dumped directly into the dumpster.
Myth #2: Renting a dumpster is a hassle
It's actually a quick and painless process.
Call Budget Dumpster at 1-866-284-6164 to speak with a customer service representative who will walk you through the dumpster renting process, which takes just a few minutes to complete.
Here's what you can expect when renting a dumpster:
Service area info (full address/zip code/city, street/county)
Rate (cost/dimensions/tonnage/overage fee/rental period)
Materials/project info (acceptable materials vary by city)
Billing/delivery address
Placement instructions (street/driveway/yard/etc.)
Terms

If you still have questions regarding the dumpster rental process, be sure to check out the Budget Dumpster
FAQ's section.
Myth #3: It's OK to overload the dumpster

If it fits, it ships.
While that's true for the U.S. Postal Service, it doesn't apply to dumpsters. When loading your roll-off dumpster, you want to try to load the dumpster as evenly as possible and be sure not to overload it.
Overloading the dumpster will lead to an additional charge for driver delay and container dig-out. The dumpster should not be filled above the top of the container and there should be no items hanging over the sides or sticking out of the dumpster.
Myth #4: Anything can go inside the dumpster
Just because it's a dumpster doesn't mean you can throw just anything in it.
There are certain items that aren't accepted by landfills for various reasons. Putting these items in the dumpster could result in extra fees. Check with your hauler to see which items are prohibited.
At Budget Dumpster, items that can't be disposed of primarily include flammable, toxic, or hazardous materials.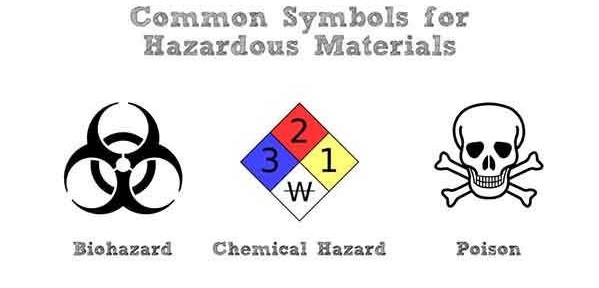 Additional prohibited items include car batteries, tires, and wet paints. View the full list of prohibited items in dumpsters.
Myth #5: Dumpster size doesn't matter

Actually, size is everything when it comes to dumpsters.
Budget Dumpster offers roll-off dumpsters in the sizes of 10, 15, 20, 30 and 40 yards. A lot of factors go into choosing the right size dumpster, including the type of debris, amount of debris, and price.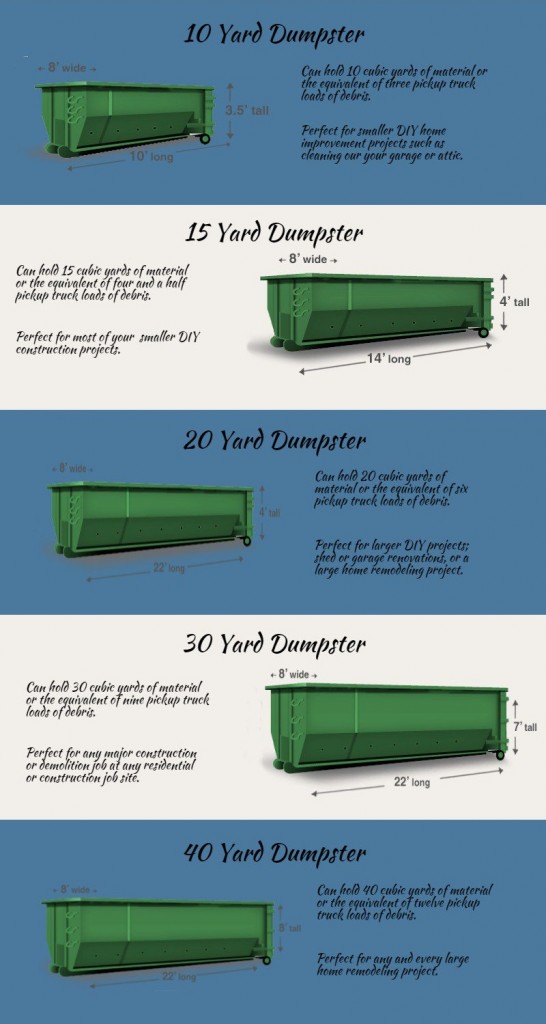 The bigger the better may be true for a lot of things, but when it comes to renting a dumpster, it really depends on the size of the project you're tackling. If you're cleaning out your garage, then a 10-yard dumpster may be best. If you're planning a large home remodeling project, then a 40-yard dumpster may be the way to go.